Tiny House: Interior Décor Tricks to Make It Look Big

While in big spaces you have all the room in the world (no pun intended) to experiment with different styles and express your creativity. When it comes to small interiors, you need to stop, think and carefully consider each of your steps – no one wants their home to look cramped and even smaller than it really is. However, this doesn't mean you can't make your tiny house unique and charming, and with a few tricks up your sleeve, even spacious! Whether you are part of the tiny house movement for financial, environmental or any other reason, read on to learn what you can do to make your interior look bigger than it actually is.
Choose the right colors
Choosing the appropriate colors when it comes to tiny spaces is of the utmost importance. Dark colors can make a space feel cramped, thus your best bet is minimalist design with light, neutral colors that are known to create the optical illusion of a bigger, more open and airier space. Delicate jobs like this in which the color tones must be perfect might require seeking help from professional painters who can always get the correct tone that you need. This applies not only to your walls, but also your furniture and your floors! For example, a white seating arrangement and a big white rug in the middle of your living room will instantly make it look fresh and spacious. White on white is certainly the most effective approach, but if you're afraid it might have that "clinical" vibe, go with off-white or warm, light tones. This, of course, doesn't mean you can't use a splash of color too – it will work great for accents, such as decoration, throws and pillows etc. but when it comes to the base colors, neutrals are the way to go.
Better lighting
This advice is closely connected to choosing the right colors; having dark furniture and walls will absorb the light no matter how well-lit your space is, and your efforts will be in vain. On the other hand, light is reflected from bright surfaces, which will further enhance the spacious effect you aimed for with your color choice. Opt for light, sheer window treatments not to obstruct the sunlight from getting in, and layer artificial lighting solutions throughout your space for the best effect. It can be difficult to find space for floor and table lamps; in that case, consider sconces.
Furniture solutions
In addition to their color, the size and practicality of your furniture are crucial as well. First of all, get rid of any unnecessary furniture pieces that just take up precious space in your home. Bulky pieces are best swapped for compact, multifunctional ones. For example, if you want to create more space in your bedroom, opt for furniture with hidden storage solutions, such as beds with storage compartments underneath. Making your way upwards when it comes to cabinets and shelving is also a great solution to free up floor space. For example, floating shelves give you plenty of storage space for books and plants while taking up as little space as possible. The same goes for tiny bathrooms – a stylish floating vanity will give the room a more open feeling, so if you're planning a bathroom renovation, consider this option.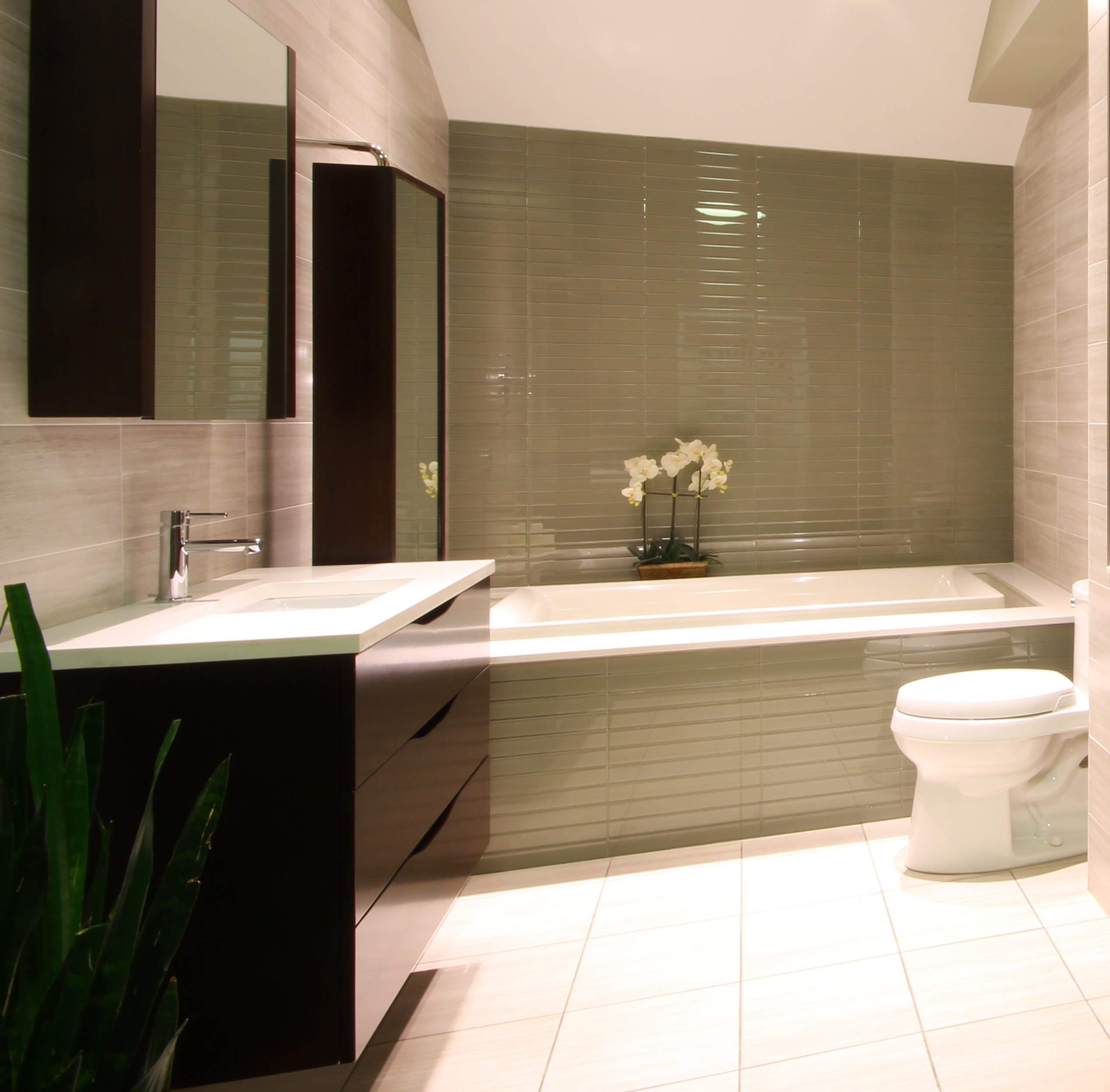 Additional touches
There are a few items that are life-savers when designing a tiny house. One of these is a large mirror (or multiple ones, for that matter). You'd be surprised just how much bigger a room can feel if there is a huge mirror that not only creates the illusion of depth but adds to the overall brightness of the space as well. Choose one with a stylish frame and it will be both practical and decorative, and try to position it opposite the windows. If there is not enough wall space for a big mirror in your room, you can also add it on the doors of your wardrobe or get such a model in the first place. Another essential item is an area rug. Besides brightening up the floors as mentioned earlier, rugs can come in handy in dividing up the room as well. In a tiny house, chances are you are using the same room for multiple purposes, but that doesn't mean you can't create separate areas with a couple of area rugs. They will also add a bit of warmth if you choose them well.
Clever décor
When it comes to the décor, it is finally time to really get creative. However, keep in mind that what you want to avoid at all cost is clutter. Sometimes less is more, and decorating a small space is definitely one of those times. Still, you don't have to refrain from adding character to your space. Opt for neutral artwork to keep a clean look and avoid having too many knick-knacks on your shelves. Instead, bring the nature inside with a couple of potted plants. They will make even the most minimalist of spaces more lively and inviting without being distracting. Also, transparent accessories are stylish and perfect for decorating small spaces. You can even think about glass shelves and tables to take it a step further.
Designing a tiny house so that it appears open and spacious is not as hard as it sounds. If you follow this guide, you will certainly be able to make the most of your space and your friends will be in awe of your new, stylish interior!
Author Bio: Ron is studying to become a civil engineer by day and a blogger by night. His first contact with construction and home improvement was when he worked with his father during summer breaks at his construction company in Australia.