Category:
Customer Service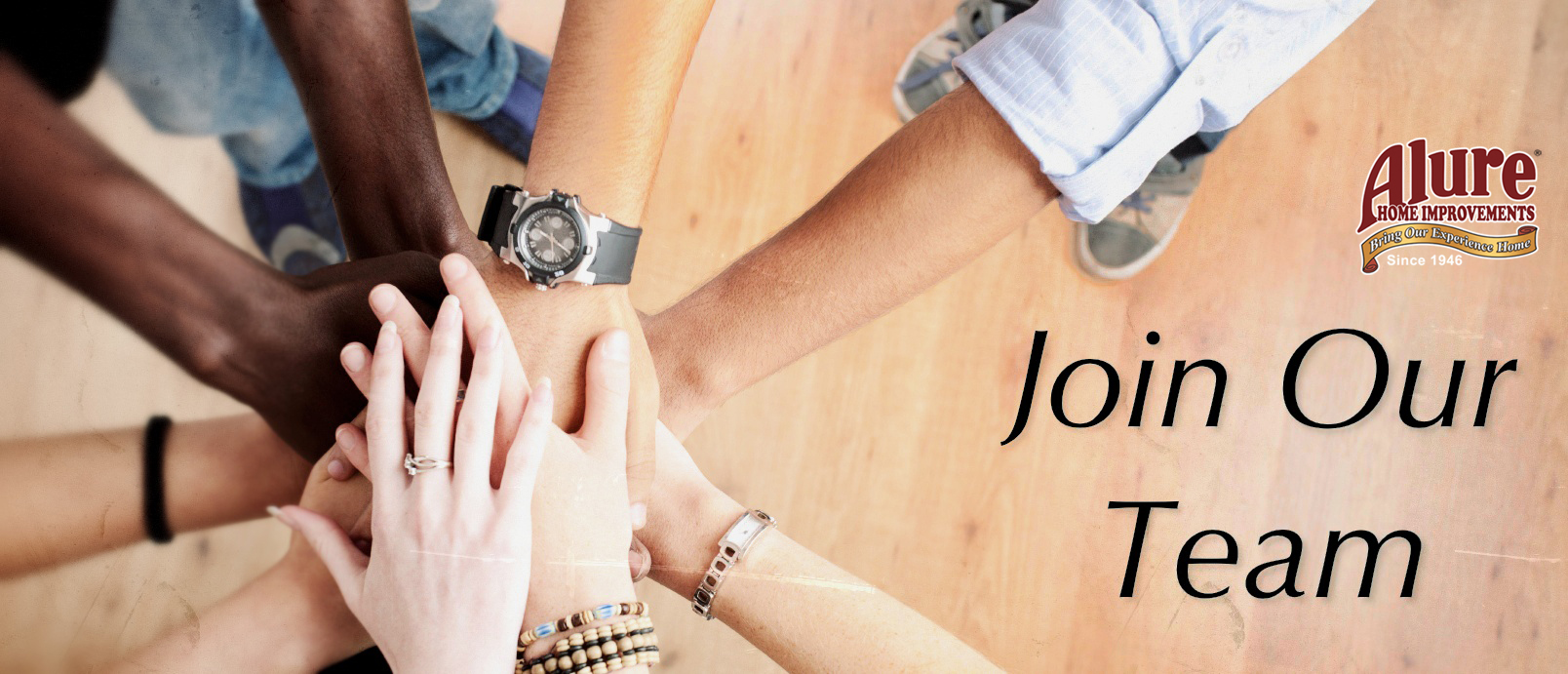 Alure Home Improvements is HIRING! If you, or anyone you know is interested in employment with the best remodeler in the industry, please forward your resume to [email protected]. Alure is currently looking to fill the following positions: Sales Representatives – In home sales consultations (Kitchens & Baths, Alterations & More) Top sales reps can earn well over 70K. Call Center…
Read More
Our Vice President of Operations, Doug Cornwell, is celebrating his 20th year with Alure Home Improvements and has helped clients through many winter freezes. Doug offers the following thoughts on how you can best prepare your home for the frigid temperatures. We have another night, or more, of single digit temperatures ahead of us. Most houses are not prepared for…
Read More
Due to the inclement weather we will be closing our offices at 2:00pm on Thursday January 2nd. If you have an appointment with us for today, a member of our team will be in touch with you if the appointment needs to be changed. We will monitor our phones through our answering service in the event you need to contact…
Read More
Alure's President/CEO Sal Ferro was honored with the Long Island Business News (LIBN) CEO Awards on Thursday, May 9th. Ferro was recognized for navigating Alure Home Improvements through a tough economy and continuing to maintain Alure's commitment to the community and delivering exceptional customer service for the Long Island community. His customer service attitude goes further than just the community, but…
Read More
Servicing the aftermath of Superstorm Sandy, our management team was looking for ways to assist the community and we came up with the concept for this informational seminar. On Sunday, November 4th, we conducted a free seminar at our East Meadow Showroom to assist homeowners in the affected areas. In order to help out those who may not have found…
Read More
Are you a raving fan? Leave a comment below and tell us what you think! We appreciate the feedback! I'm sure you realize how important opinions and reviews from like-minded people can be when making important buying decisions, especially with something as intimate as your home. That's why I was wondering if you would take a few moments…
Read More
Ah, the problem of the internet can actually turn out to be the beauty of the internet all the same. We have been active in social channels for close to four years now. One of the biggest hurdles we have had to overcome is negative reviews posted by unidentifiable sources. The folks that are open and identify themselves make it…
Read More
In my business, it's our goal to help customers get what they want. Thus, in order to help our consultants plan successful remodeling projects, we train them weekly on the basics and advanced methods of a professional presentation.  An integral part of the presentation is a detailed description of the products and services we offer. We look to educate our customers and deliver value…
Read More
Mike Kuplicki is the Director of Sales for Alure Basements and Sunrooms and has been in the Remodeling field since 1975. Read more of Mike's remodeling stories here. ---------------------------------- Recently, an old client of mine happened to walk into the Alure showroom. We stared at each other and both cried each other's first name. I couldn't believe it had been…
Read More
Time and again, Alure Home Improvements has been recognized as a leader in the remodeling industry for delivering superior work at a great value, along with remarkable customer service. Trust, credibility, peace of mind – these are the bedrocks that our reputation was built on.







Review All 19,497
Successful Projects

Download Our Free
Design & Planning Guide
Simply fill out the form below and we'll send the guide to you right away. We are happy to be your friend in the business, so please don't hesitate to contact us with any questions you may have!
test