6 Home Upgrades You Need to Raise the Value of Your Home

It doesn't matter if you are in the market to sell your home now or will be later, you want the best deal. The real estate market has hit a slump which makes it tough for homeowners to get their desired value for their home. Many find their homes on the market for months with little to no interest from buyers.
If you plan on waiting for the real estate market to pick up before putting your home up for sale, chances are you are going to be waiting for a long time. What you can do instead to not just increase your home's value but also make it more appealing to buyers is some specific home upgrades. The following 6 upgrades will have buyers flocking to your home willing to give you what you ask for it.
Remodel the kitchen
The kitchen is where the heart and soul of the house lies. Investing in remodeling your kitchen can help increase the value of your home from a whopping 60-120%. But of course, that depends on how the remodeling project goes. You don't want to go overboard with the task if your finances don't allow.. What you can do if you do not have the money to remodel the entire space, however, is the following:
Repaint the walls, fresh paint can completely change the outlook of the kitchen.
Install energy-efficient and smart appliances. This makes the kitchen more appealing and easier to work in while Energy Star approved appliances ensures energy is saved.
Change the hardware, a simple change to the knobs and pulls on your cabinets can change the look instantly!
Install energy-efficient windows
An energy-efficient home is one of the first things that buyers are looking for. Most homeowners think that LEDs and energy-efficient appliances are enough. But windows play a vital role in how much energy is used in terms of heat and air conditioning. For example, homeowners can save upwards of $500 per year with windows rated by Energy Star.
The upgrade to energy-efficient windows also impacts your home value as long as you get the right window. Not only will you be able to recoup the cost of installation with your savings on the energy bill, but your house will also appeal more to buyers.
Add a deck
Increasing your homes square footage has a direct impact on its value. At the same time, outdoor living spaces are becoming more appealing to home shoppers. Which makes the addition of a deck the perfect solution to make your home more sellable. The cost of a deck ranges depending on the size but you can recoup that cost and then some more, especially if you decide to work on the addition on your own. But even if you opt for a contractor to do the job, you can be certain that the value the deck adds to your home will be more than you spend on the deck.
Go the smart route
You can find smart devices for almost every aspect of your home. From thermostat to door locks and bells, smart gadgets and tech are taking over. The fact that it can easily be controlled with any smart device makes it easier for homeowners to manage their home even when they are away. As more users start to use smart technology, you find buyers seeking home and willing to pay a premium for those that feature smart technology. All because they are easier to manage and make the home a little safer.
Get hardwood flooring
The floor is an essential part of the home. If the flooring isn't appealing, forget about getting extra value for your home, you may have trouble selling it at all. Installing hardwood floors may seem like an investment but it will be one with high returns when you sell your home. You can rest assured that the least you will get back is the money you invested in the flooring.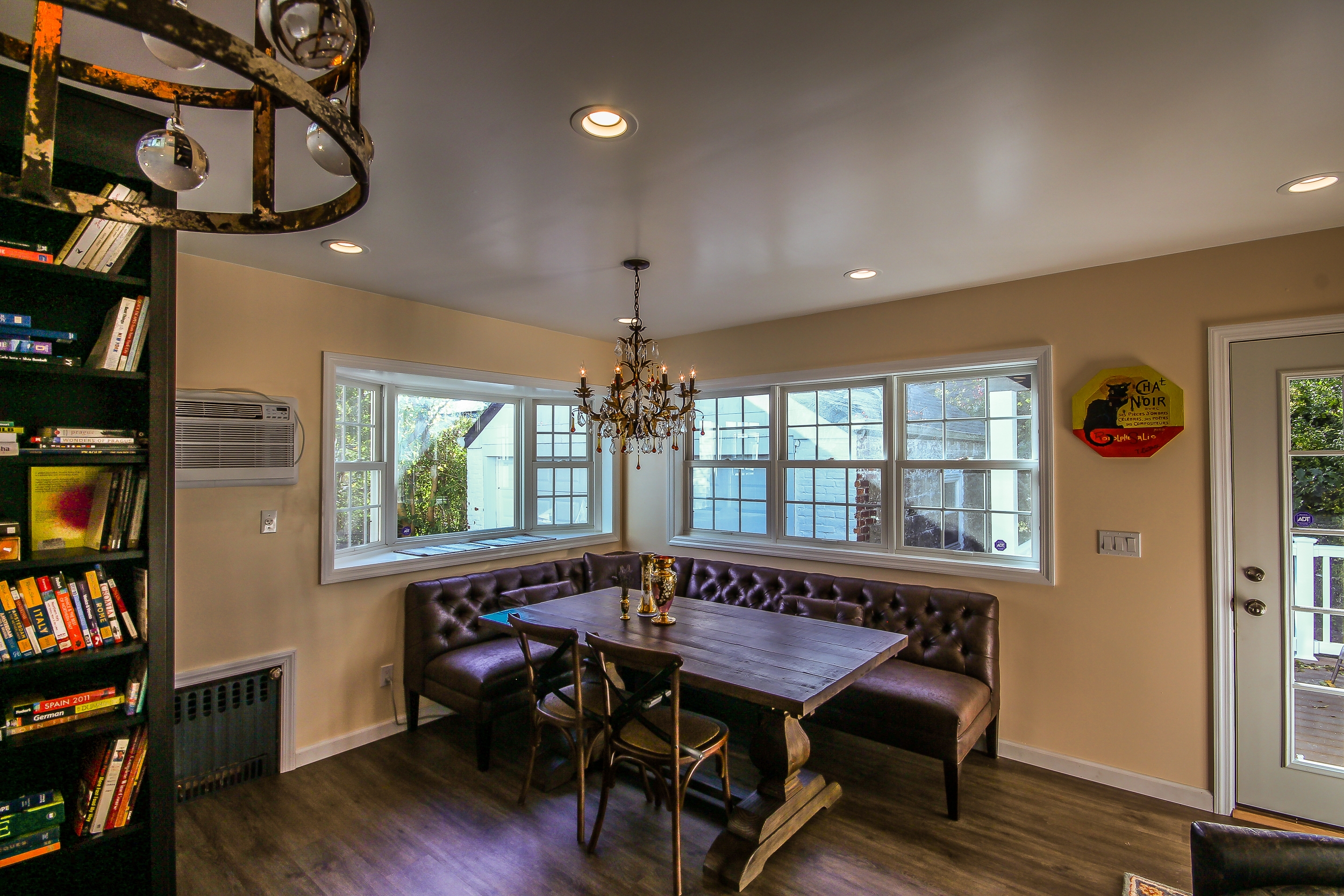 Paint your home a neutral palette
Colors play a vital role in how a buyer perceives a house. Light, neutral colors on the wall appeal to buyers and makes it easier for them to imagine making the space their home. Something as simple as repainting your home, not just the interior but exterior including the garage door, can raise its value in the eye of buyers. Increasing the possibility of you getting your asking price for the home.
As homeowners begin their journey to selling their home, they will hear a lot of suggestions on how to increase its value.. Which is why homeowners need to be smart and selective in the upgrading process to ensure they add to the value of their home.
About The Author: Ran Keller is an experienced handyman who's been working for Elite Garage Door Of Tacoma for 10 years. When he's not fixing garage doors, he likes to share his repairment ideas and knowledge with others.