A Complete Guide to Roof Renovation
A Complete Guide to Roof Renovation
When you think of home remodeling, simple projects such as sprucing up the interior or tidying up your garden might come to mind. However, sometimes bigger problems will arise and if you've been a homeowner for some time now, you know that the roof can be one of the greatest pain points in a modern household.
That said, how do you know when the time has come for a roof renovation, whether or not you can conduct the repair on your own or if the situation requires of you to bring in an experienced professional? Here to help you organize a smooth, safe, and cost-effective project is the roof renovation guide you want to follow to the T.
Knowing when to renovate
Assessing the state of the roof all by yourself can be a challenging task. After all, how do you know what to look for, or what the minor signs of damage that could cost you dearly in the long run actually are? The truth is that, unless there is a leak directly over your head in the living room, the problem is bound to persist until it creates even greater damage.
With that said, there are certain preliminary checks you can conduct on your own before calling in a professional. Firstly, inspect the ceiling and the corners and look for any damp spots. You can also venture into the attic in search of any internal damage, corrosion, or excess mold. Up on the roof, look for holes, cracked roofing, damaged tiles, and small cracks and crevices where rain and debris might squeeze through.
Finding the ideal contractor
Bringing in an experienced roof contractor is a decision that could save you time and money. Unless you need to replace a single slate or patch up a hole, you will probably need to find a reliable contractor due to the sheer scale of the project, not to mention the intricacies and unique skill sets that go into a smooth and successful roof renovation.
Working with your contractor from the get-go will be crucial, as constant and clear communication is essential for a quick and pain-free project. You need to communicate your wishes and ideas to the contractor well in advance to allow time for the creation of a detailed plan, as well as the procurement of all necessary materials.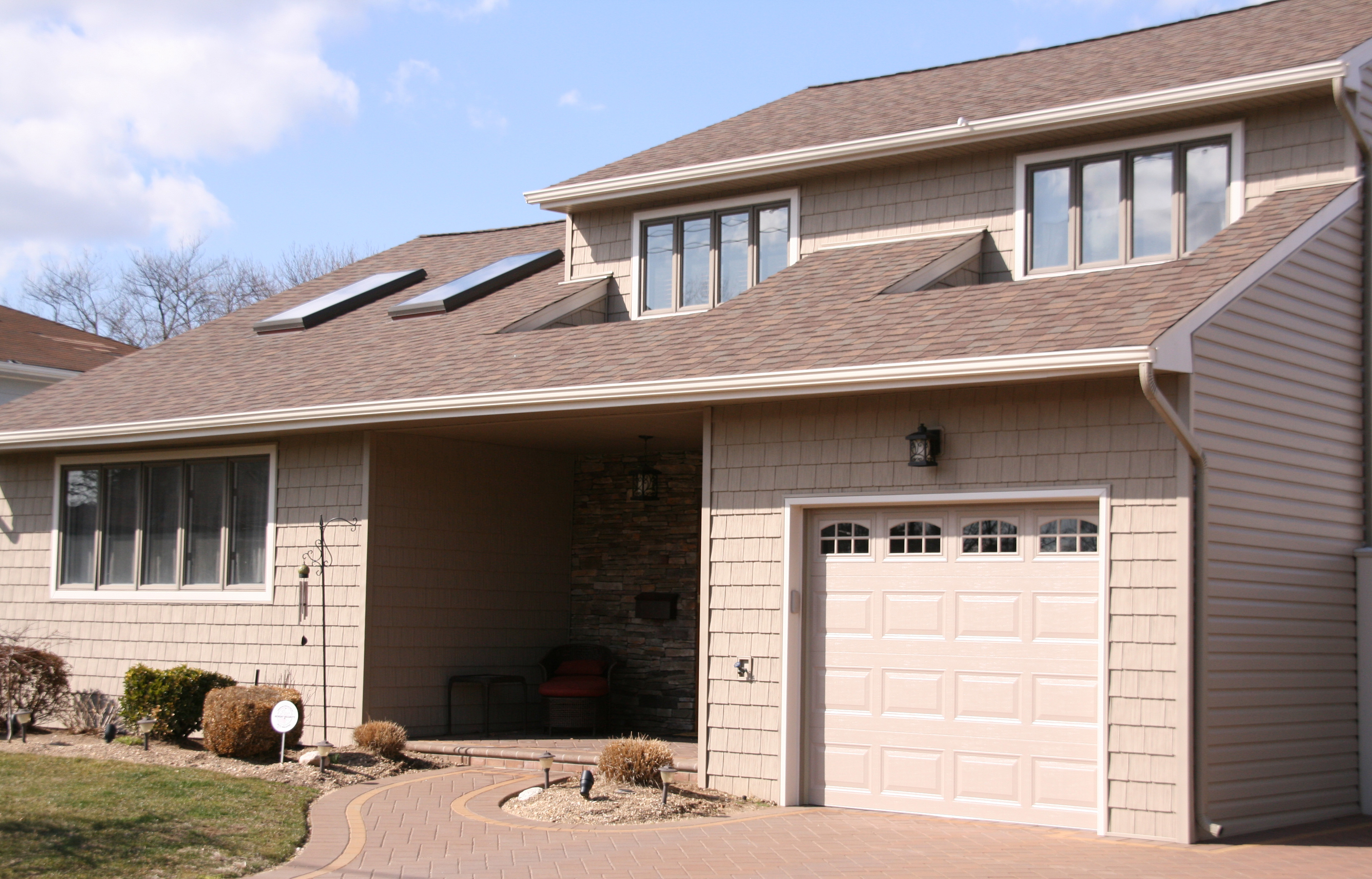 How to do it yourself
This doesn't mean that you cannot tend to minor repairs yourself, but you will need to prepare properly, gather the necessary resources, as well as learn and adhere to the safety rules at all times. Firstly, before you reach for the ladder, understand that altitude projects require professional equipment, so make sure you hire mobile scaffolding to ensure safety and easy maneuverability at all times.
What's more, remember to wear a construction helmet, a harness, work gloves, as well as elbow and knee pads. As for the tools you'll be using, these will depend on the nature of the project but you will most likely need a tarp, roofing nails, sealant, a utility knife, and of course, the right material for the new shingles.
Choosing the right materials
Choosing the right material for your needs is another crucial step. Aside from the aesthetic features, the roof materials you chose will serve a functional purpose as well – one that will need to stand the test of time and the elements. Before you spring for the prettiest shingle on the market, understand that the local building codes might dictate which materials you can or cannot use.
There are numerous materials to choose from such as asphalt composition shingles, wood shingles, metal roofing, concrete tiles, composition slate, and slate roofing. All of these have their unique advantages and disadvantages, so make sure to check with your contractor on the best material for your needs and financial situation.
Preparing for a lengthy project
The time frame you're looking at when planning a roof renovation can be anything between a day and a couple of weeks – it will depend on the level of expertise of the workers. If you're conducting the renovation on your own but have no prior experience, expect to make a greater financial investment to boot.
On the other hand, if you hire a contractor, you can expect the entire project to be over in a matter of days. Among the most crucial steps, you will find the removal of old shingles, repairing the roof wood, installing flashing, installing the insulation material, and finally installing the new shingles.
Roof renovation, unlike many other home renovations, is not a task to be taken lightly. Unless you are experienced in the field, it would be a prudent and financial-savvy idea to let a professional tend to all major repairs.
About The Author: Lucas Bergman is a real estate agent and renewable energy consultant with many hobbies and passions, but above all, he enjoys the most spending time with his wife – Mara. He also likes Lord of the Rings. He, actually, very much likes Lord of the Rings.