How to Keep Your Interior Always Fresh and Trendy: A Guide from A to Z

All interior design lovers enjoy spending their time making their house look nicer, and more welcoming with one main goal: to live in a wonderful, loving house that could make the front page on the magazine.
Honestly, this is a great goal to have. Everyone should aspire to live in the house of their dreams and to really love the house they live in. But, keeping our lovey homes always fresh and trendy might get trickier than you can imagine.
It's not that simple to keep everything in check since kids are like a mini tornado (animals too), wires are all over the place, and the knickknacks that we constantly buy are slowly accumulating.
Keeping our lovely houses constantly fresh, trendy, and always ready to welcome guests, is a really tough job. Fortunately, there are several interior design tips and tricks that can help you achieve your fresh and trendy design a lot easier.
Therefore, in order to make your life easier and support your passion for interior design, we're presenting a simple and easy to follow guide for keeping your interior always fresh and trendy.
1. Keep it Clean
If you're aiming for a fresh interior, then the first step is obviously keeping your house clean at all costs. Start with a basic rule: do not leave a mess behind you – everywhere you go, after you leave, leave the place as you found it.
And there's this tiny thing that many people forget to pay attention to – making your bed. As little as this aspect may seem, it has the power to change your whole room from messy to fresh and trendy.
Getting back from work in a refreshing atmosphere puts you in fresher mood than coming back to a messy room.
Oh, let's not forget that keeping a house fresh doesn't only mean to keep it clean. You'll have to vent the room at least once a day. Fresh air it's a crucial aspect in keeping your house fresh.
2. Decorate with Plants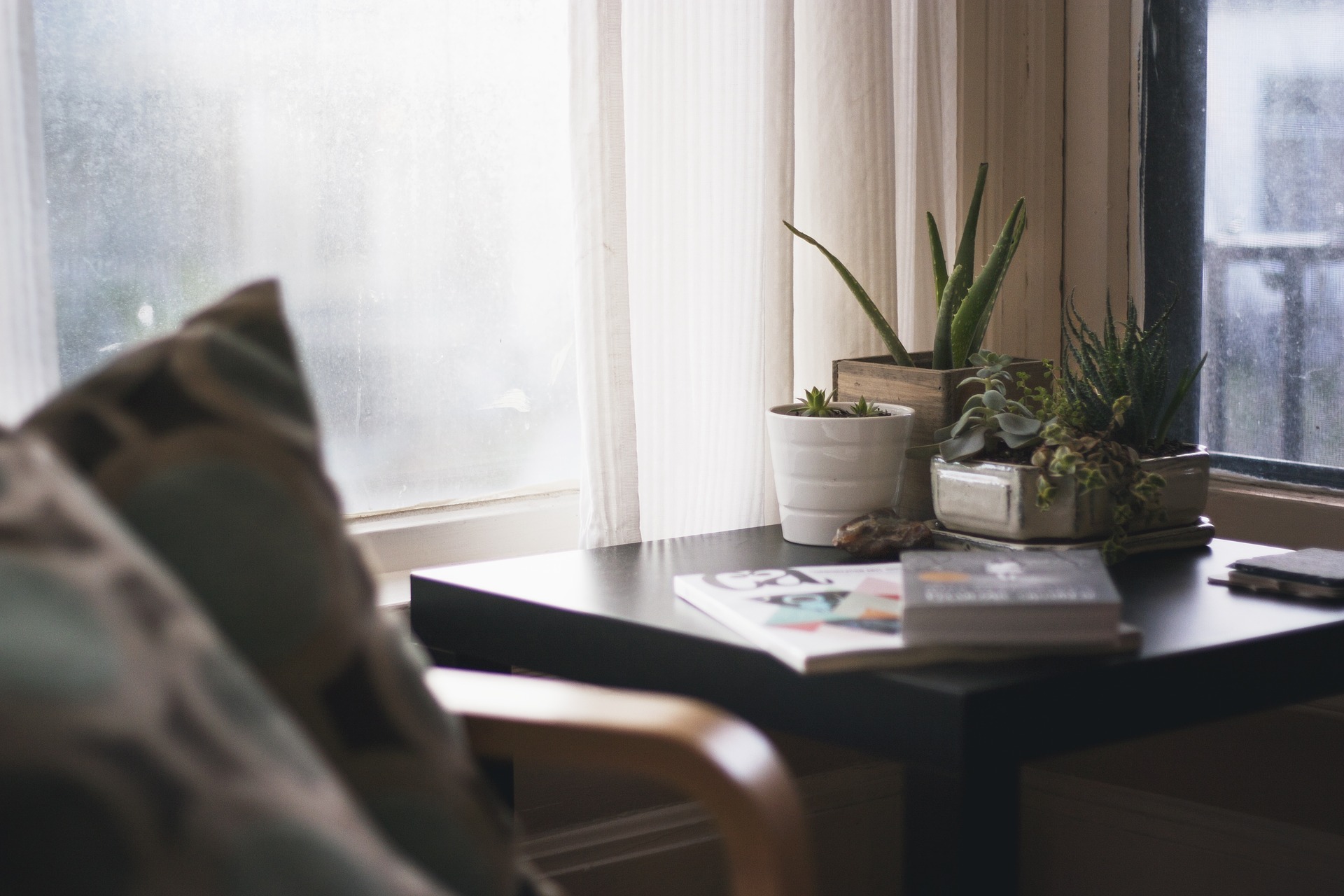 There's no other thing that says "fresh" better than a plant does – plus, plants and flowers are always trendy. Not only does a plant make a boring spot in your house come alive, but think about having a source that constantly produces fresh air.
A beautiful flower or a radiant green plant gives the freshest outlook to any place. The great part is that plants mix amazing with almost every house design. If you want, you can decorate the pot to mix up the décor even more.
With a plant, you kill two birds with one stone – you'll have a healthy lifestyle as a plant removes toxins and your interior will look fresher than ever.
3. Add more Mirrors
If there's one thing that I love the most about the mirrors is that they never go out of style. Mirrors are one of the trendiest ways to make your interior design look fresher, lighter, and open.
One mirror in a tiny, dark place in your house and ta-da – the place turns into a lighter, bigger, and more welcoming space. So, I think it is fair to say that mirrors are magical, especially for a house that's not necessarily big.
A dark house can never give someone a fresh vibe, so if you're want to keep your interior always fresh and trendy, all you have to do is to hang some mirrors on the wall. Just remember to get creative.
As the expert team from AustralianWritings recommends, mirrors come in peculiar shapes nowadays, so take advantage of this aspect and use them as art pieces to improve your house interior design in a fresh and trendy way.
4. Hang some Paintings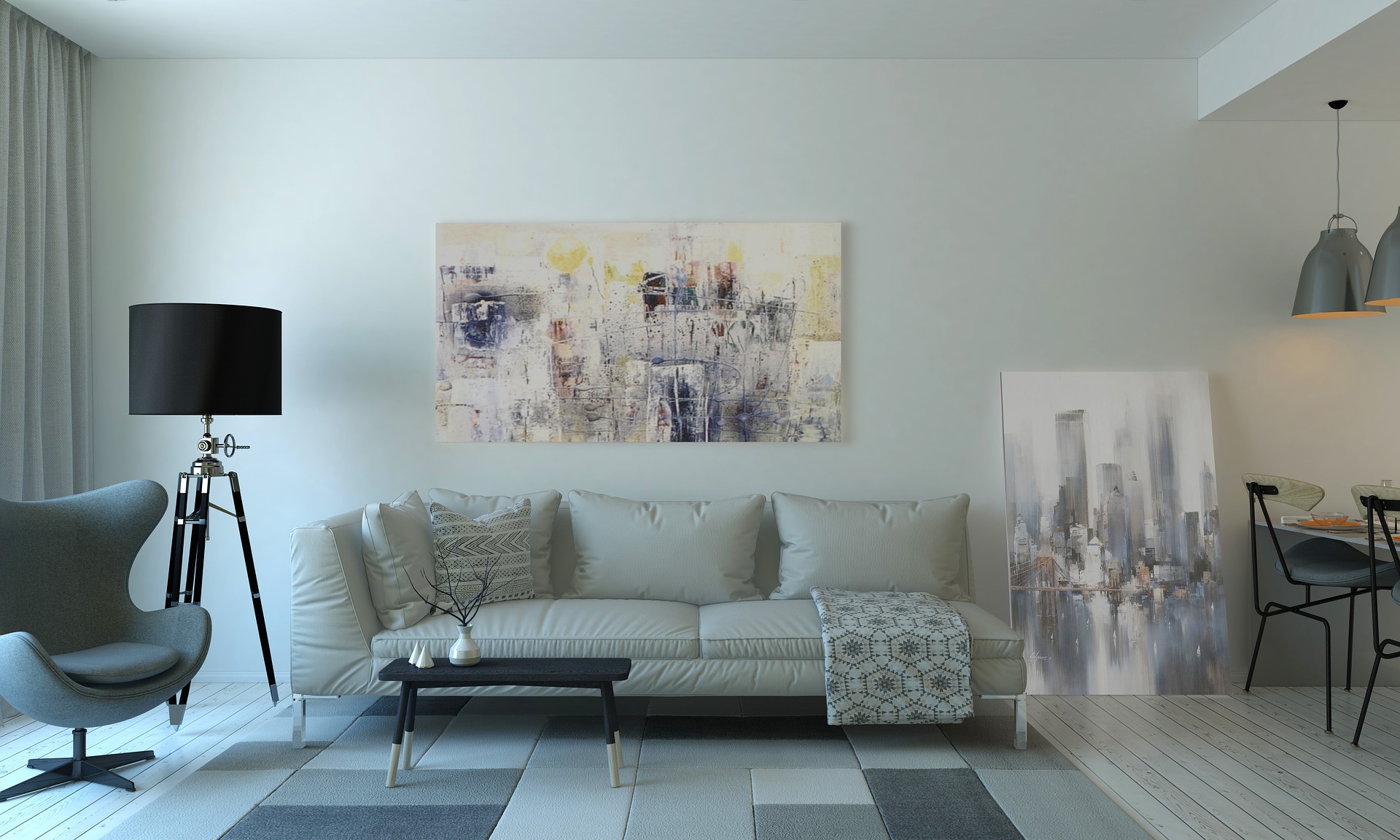 Even if you're not particularly an art lover, there are some paintings that even you would like to hang on your wall, even if just to hide an imperfection. But if you're into interior design, you already know that an empty wall looks sad and boring for the eye.
Therefore, as you're aiming to give a fresher and trendier outlook to your lovely house, hanging some art on the walls may be the answer.
You can mix colors, you can even choose small paintings and mix them in an innovative way, or you can even make your own abstract paintings, put them in a frame, and you'll get a fresher feeling every time you look at your walls.
5. Rearrange the Furniture
In time, it is normal to get bored of your old furniture and the same outlook of your knickknacks, but that doesn't mean that you have to buy new pieces of furniture or decorations.
Save your time and money, and get creative instead. Your furniture isn't fixed like a tree. You can move it around. Even if it looks more bizarre, that's okay because today everything from fashion to interior design is bizarre.
Just give it a try – place the sofa in the table's place and see if it gives you a fresher feeling. Change means new, and what's new is also fresh.
The same goes with your knickknacks – give them a spin around the house or even try to give them another purpose or outlook. There are so many things you can do to keep a fresh feeling in your house only if you dare to use your imagination.
6. Accessorize a Surface
I believe that most of us have at least one dead spot in our house which never really improved our house design. Well, until today at least.
I know that today's designs tend to be more minimalistic in everything they do, but design, isn't science, there are only the rules one person made and nothing happens if you break them.
According to an organizational blogger, you should break the rules, get creative, and make that dead spot look nice and fresh – transform it from a boring, pointless place into a corner of art. If it's pointless, at least make it look good.
Therefore, toss some throw pillows on in, place vintage accessories all over the place, change or get creative with the lighting scheme, place a decorative rug on the wall, or even make it a plant corner.
7. Be Creative
There are no rules – at least there shouldn't be – when it comes to designing your house. It's all about your tastes – what you like and what you don't. It's your house after all and you and your family have to like it, not a design critic.
Therefore, use your imagination, get creative, and play with all design elements in your house to make your home always look fresh and trendy.
You can place a light colored rug in a simple space and make it come alive or you can paint the ceiling with warm and playful colors. Play with fresh and warm colors for a fresh and trendy aspect. Just don't forget – imagination is your only limit.
Conclusion
Keeping your house interior always fresh and trendy doesn't have to be a struggle. Interior design is supposed to be more fun and creative. If you want to keep that fresh feeling in your house, then placing plants all over the house is a great start.
Sometimes we can get bored with old furniture, but buying new ones is not always a wise idea. You can use your creativity and rearrange the furniture in the house or give your really old furniture a new purpose.
Interior designs only limit is your imagination – be creative and live in the house of your dreams.
About The Author: Scott Mathews is a highly skilled freelance writer at Assignmentholic and AustralianWritings . Also he is an editor who's currently working at Paperwritingpro.com and Brill Assignment. In his free time, Scott loves to travel and capture the beauty of a moment in amazing photographs. He started his career as a freelancer at Essay Writing Lab and Pro Essay Writing because he enjoys the freedom of making his own schedule.