Make Your Home Feel Cozy and Warm with These 5 Essential Tips

When you manage to create a welcoming and cozy home, it's felt the moment you walk through the door. You start to relax and feel at ease and there's a certain feeling of safety and comfort as well. This is surely something every homeowner dreams of creating, but it can also seem quite hard to achieve.
If you've been wondering how to turn your home into a cozy and inviting retreat, here are 5 essential tips to get you inspired.
Strike a cozy note at the entrance
Your entrance is the first thing both you and your visitors see when entering the house so make an effort to keep it clutter-free and well-lit. An overhead light fixture that's too bright can be replaced with a side table lamp that casts a more even light right next to a bench perfect for taking off your shoes and setting down bags.
If you tend to accumulate things in this area, consider replacing a stylish side table with a more practical chest of drawers that will hide your bills, mail and other knick-knacks you need when leaving the home. To avoid having the space appear bland, add cushions on the bench, a vase with flowers, wall art or large, vintage mirror.
Personalize your space
When you decorate your space with items of personal and sentimental value, you make it instantly more attractive and inviting and as much as art by your favorite artists can be very decorative and stylish, it's the family photographs and framed kids' artwork that tell the real story about your family.
Hallways and stairways make ideal spaces for family photo galleries since it's very convenient to stop on your way in and admire them. You can make sections and do a cluster of black and white photos in one and color photos in the other. Include imperfect, candid, spur-of-the-moment shots as they capture the feelings best. You will enjoy it as well every time you pass them.
Invest in comfortable furniture
Whether it's the living room or the family room, comfort is the key. If you have a spacious room, invest in big, comfortable furniture that is modular so you can arrange it according to your needs. Think in terms of a pair of sofas or maybe armchairs with a large sectional sofa and a tufted ottoman that you can put up your feet at the end of a hard work's day.
Even if you have a smaller room, comfort doesn't have to be sacrificed. It simply needs to be a place where you can get disconnected from the outside world and unwind. It could be just elegant Scandinavian furniture such as a small, comfy sofa, a soft armchair with a warm blanket in your reading nook, a coffee table and a warm glow from your fireplace. That's what hygge is all about – the Danish vision of a warm, cozy home that is simple, clean and minimalistic but allows you to cool down and relax with your loved ones.
Opt for natural and durable materials
By opting for natural textiles and materials, it's easy to create a warm and inviting place. Design experts usually recommend going with soft woolly blankets in the winter months and light linens in summer. It's also better to avoid wall-to-wall carpets but rather choose area rugs and soft, faux fur for an extra cozy feel. When you add layers of natural materials and textures, even a barren space transforms into a cozy home.
Your home will also gain tons of character with the use of fabrics and furniture inspired by raw and organic materials such as wood, rattan, bamboo and leather. Even when they age and get dings and scratches, these materials look more attractive and inviting, so don't shy away from old, vintage pieces your grandparents left you. It could just be the deciding cozy factor you're looking for!
Create a pleasant glow
Warm light and glow is an essential element of a cozy home, especially during dark and cold winter months. You should try to have several sources of light and install dimmer switches to be able to control the amount, but you can additionally enhance the atmosphere with a string of Christmas lights on your window baseboards or around the free-standing bookshelf.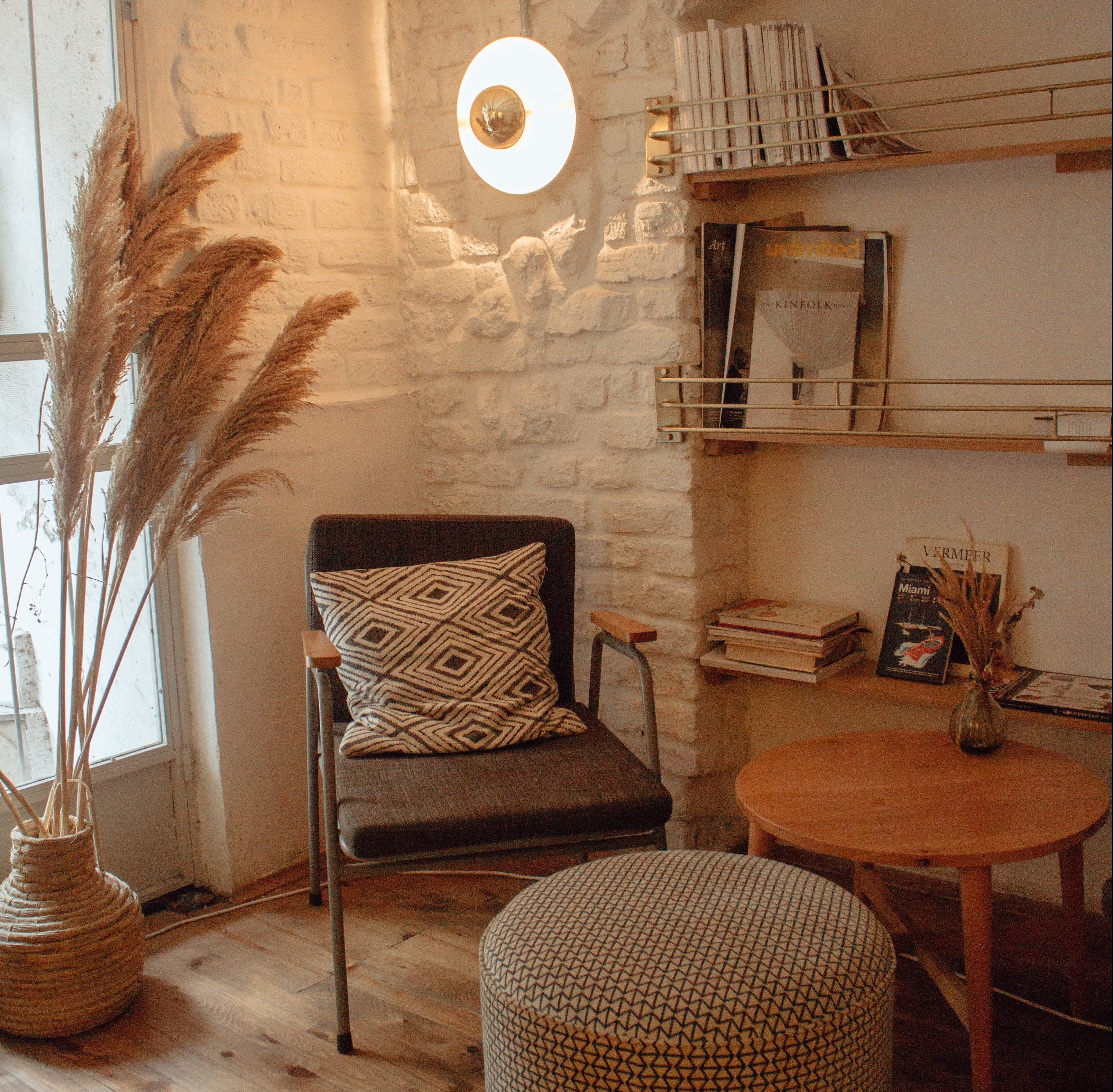 There's also a wide range of unique, hand-crafted scented candles you can put up all over your home, from your living room, kitchen and even bathroom. Their subtle scent and light will permeate your home and evoke the feelings of warmth, peace and serenity.
It doesn't take much to turn a home into a warm and cozy retreat, just follow these tips and your own taste and preferences and you'll be able to design a pleasant and comfy home everyone will enjoy.
About The Author: Derek Lotts is a Sydney based writer and researcher, a regular contributor at Smooth Decorator blog. He writes about décor, gardening, recycling, ecology and business. He thinks all of these topics fall under the self-improvement category. He believes in the power of sharing ideas and communicating via the internet to achieve betterment. Follow him on Twitter.