8 Home Improvement Ways For Every Budget

A living area or home will feel old and mundane after a few months or years. It explains the need to constantly improve these spaces. However, you might not have the resources to go all the way into creating your desired living space because of other competing interests.
Unavailability of resources is not a reason to halt your home improvement efforts. It takes a bit of creativity and playing around with the space available to make it breathtaking and better for your operations. Here are excellent ideas on how to improve your home on budget.
Add More Light
Lighting creates an impression of elegance and class. It makes a small child's room to appear like a palace. The basement will feel as though it has acres of space to offer. The place will also be more comfortable to host friends and family.
Improve on the amount of light available by using bulbs or opening the windows wider. Light gives your home an easy feel that will turn you into an admired host. A few bulbs or changing the positioning of your curtains will make all the difference.
Create More Space
Rearrange your home to create more space. You may throw away some of the items or move them into spaces that will declutter the room. Space is an aesthetic element that will cost you nothing to acquire. In fact, it helps you to discard items that are no longer of use at home.
Hooks on the wall, shelves, and such other storage mechanisms will help to create space. People living within your home or visitors will feel relaxed in a place with more space.
Use Wall Murals
Wall murals offer the cheapest home improvement strategy. They are affordable and will transform the appearance of your house. You can install the murals by DIY, saving the cost of hiring a technician. They also help you to create a theme round the home.
Add A Coat Of Paint
A few cans of paint will do magic to your house. Paint changes the appearance of the house and will also enhance its value. They give your interior a fresh feel, enabling you to feel at ease indoors. The project might cost a few dollars more but it gives your house a long term improved effect.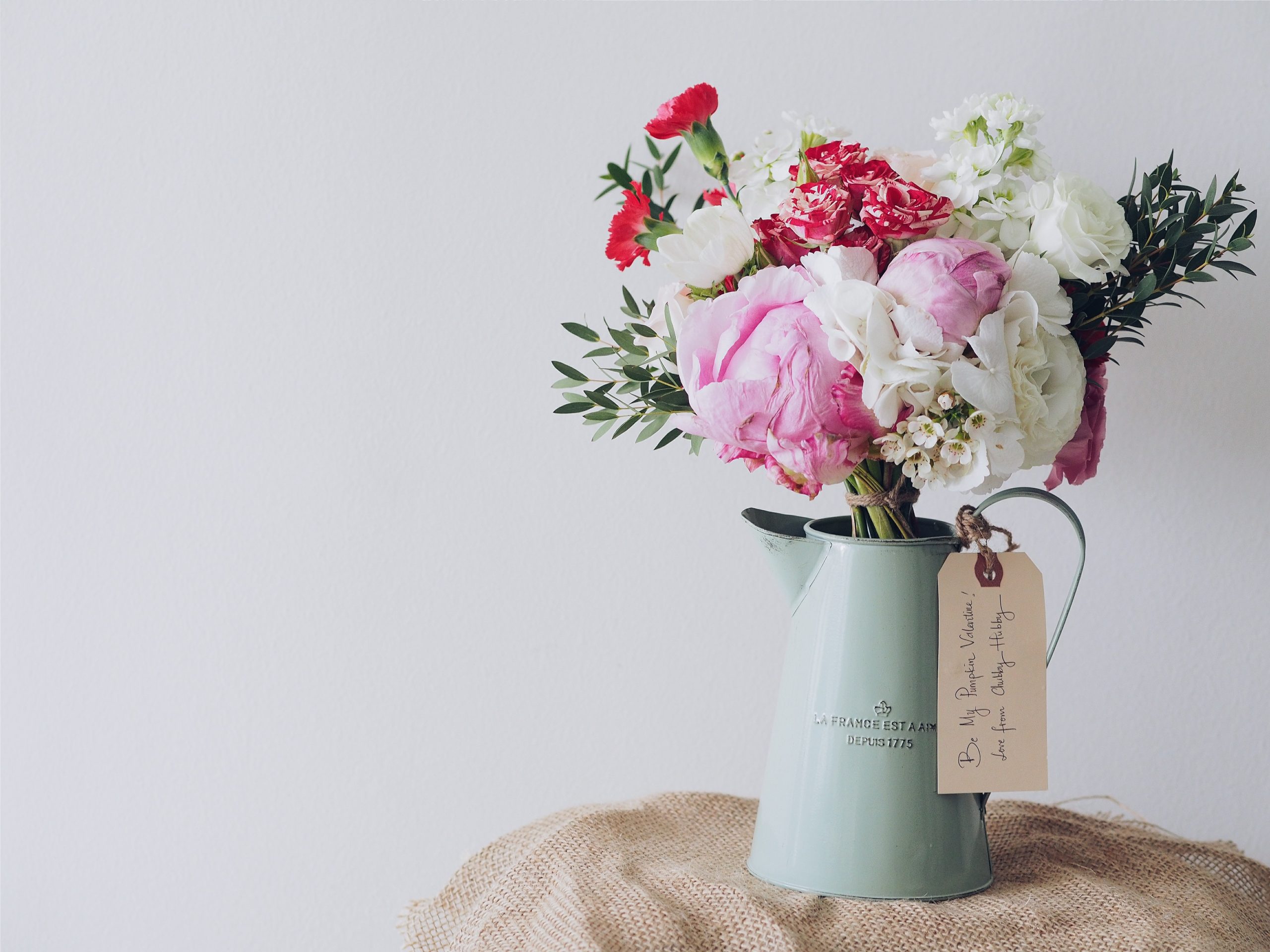 Plant Flowers
Introduce nature into the house. Plant a few flowers around the exterior and in pots inside the house. Waste containers can be converted into flower pots. Choose flowers that give your home a renewed appearance and are less expensive to maintain. They will add a unique dimension to the home.
Replace An Old Carpet
An old carpet makes the home to feel ragged and tired. Replace an old carpet with a new and colorful one to change the appearance of your home. You may also alter the positioning of the carpet to make the home to appear different.
Buy New Curtains
Curtains over windows and doors occupy a lot of space. They are a dominant feature for your living space. Once they are changed, the entire room will appear different. Change the curtains to make the home to appear different and colorful.
Buy Multipurpose Furniture
Enhance the appearance of your home by investing in multi-purpose furniture. A sofa by day that is converted into a bed by night will make a huge difference in the appearance of your house. Invest in beautiful furniture as well because they add to the beauty of your home.
A beautiful home is comfortable and welcoming. Since constant improvement can be expensive, it requires a lot of innovation to keep the home in perfect shape. A beautiful home does not have to cost a fortune.
About the Author: Andrew Jacobson is an experienced interior designer, having worked in the industry for more than a decade. Today, he writes to give home owners tips to improve on their living spaces. As a writer on mypaperwriter.com, Andrew will also help you with your interior design assignments.