Second Annual Summer Remodeling Fashion Show
Get in the know and join us for Alure's second annual summer remodeling fashion show.
Below are some of the exciting home improvement products and technologies that will be featured on the runway:
LEARN: What's hot, what's not and see the hottest trends in remodeling products, technology, fixtures, and space design.
– Bathroom Digital Technology – Kohler touch-less toilet & light up seat, and Moen's io Digital Faucet – The very latest technology in residential kitchens and baths including remote controls for your shower!!
– Inspiration as Art in the Kitchen and Bath Remodel, Explore inspiration in your kitchen or bath remodel including decorative expression of Zen, Urban Industrial, Beach, Modern, Old Hollywood, Classic and more!
– Saniflo Toilets – See the revolutionary system that allows you to have that extra toilet/bathroom downstairs!! Saniflo masarators and grinders make it possible to locate plumbing fixtures anywhere in the home without the high cost and damage to the existing structure.
– Chief Architect Technology – See your basement BEFORE we even build it! You can take a virtual reality tour of your new lower level space with this state of the art technology!
– Exteria Stone – The look of natural stone with, with Exteria's life like stone textures and color variations create unprecedented authenticity and curb appeal.
– Built In Blinds– Never clean your blinds again with the built in blinds on Alure's Ultrashield windows
– Hideaway Screens – Open your home to the great outdoors and enjoy the fresh air and sounds of nature with retractable hideaway screens
– Closet Options – Organize your life with Alure's custom closet and pantry storage systems.
– Sunroom Awing Windows – Keep the rain out & let the fresh air in, with new sunroom awning windows!!
& MORE!
$AVE: SAVE BIG with exclusive $aving just for attending!
EAT: Complimentary food and beverages for all attendees, brought to you by the Felico's Catering Sausage Truck.
KIDS ACTIVITIES: Balloon animals, karaoke, bounce house & more!
ENJOY: Live cooking & wine seminars
RAFFLE PRIZES: – Flat Screen TV – Vessel Bowl & Vanity – Touchless Faucets – One Piece Toilets – Moxie Speakers – LI Ducks Tickets & MORE!
WHERE: Alure's Showroom. 1999 Hempstead Turnpike, East Meadow, NY 11554
WHEN: Saturday August 2nd & Sunday August 3rd 11am-4pm
REGISTER: [email protected] or call 877-44-ALURE (877-442-5873)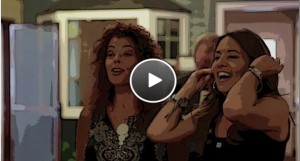 Check out last year's Fashion Show Montage for a sneak peak at what you can expect when you come this year! Join us on August 2nd and 3rd to see the designers step up to make the runway even bigger and better than last year! If you are considering any type of work on your home in the next few years, don't miss this exciting event showcasing some of the hottest new products and trends in the industry & see how technology is changing our homes & the remodeling process!