How to Tackle Garage Organization This Spring
If your spring cleaning list includes your garage, you may feel somewhat hesitant to start. The average garage is more of a storage unit than a space for cars, with boxes, tools, equipment, seasonal decor and a whole host of miscellaneous items. It represents a significant challenge, to say the least.
Despite the difficulties of a messy garage, you can reduce your workload with a strategic approach. It may seem overwhelming at first glance, but when you tackle the space one step at a time, you'll find it's far easier to clean than you initially thought. Consider these five tips as you continue.
1. Establish a Timeline
Depending on the scale of the job ahead, you may need more than a single afternoon or day to finish. Many homeowners underestimate the amount of time it'll take to organize their garage, and when they exceed that estimation, they feel frustrated and discouraged.
Instead of estimating the number of hours you'll need, establish a timeline with back-to-back days for cleaning. You'll pace yourself and make steady progress, rearranging the space little by little until you finish. Otherwise, you'll wear yourself out all at once and struggle to make progress.
2. Sort Your Belongings
Divide your items into three designated piles — donate, keep or sell. You can mark off areas of your driveway with chalk or spread your items on dedicated tarps. Either way, make sure you have a place to temporarily store your belongings once you take them from the garage.
After you place your items in the designated piles, sort the keepers into broad categories and place them in well-marked boxes or plastic bins. Return them to the garage as soon as possible, so you don't have to worry about leaving them out overnight. Then, turn your attention to the other piles.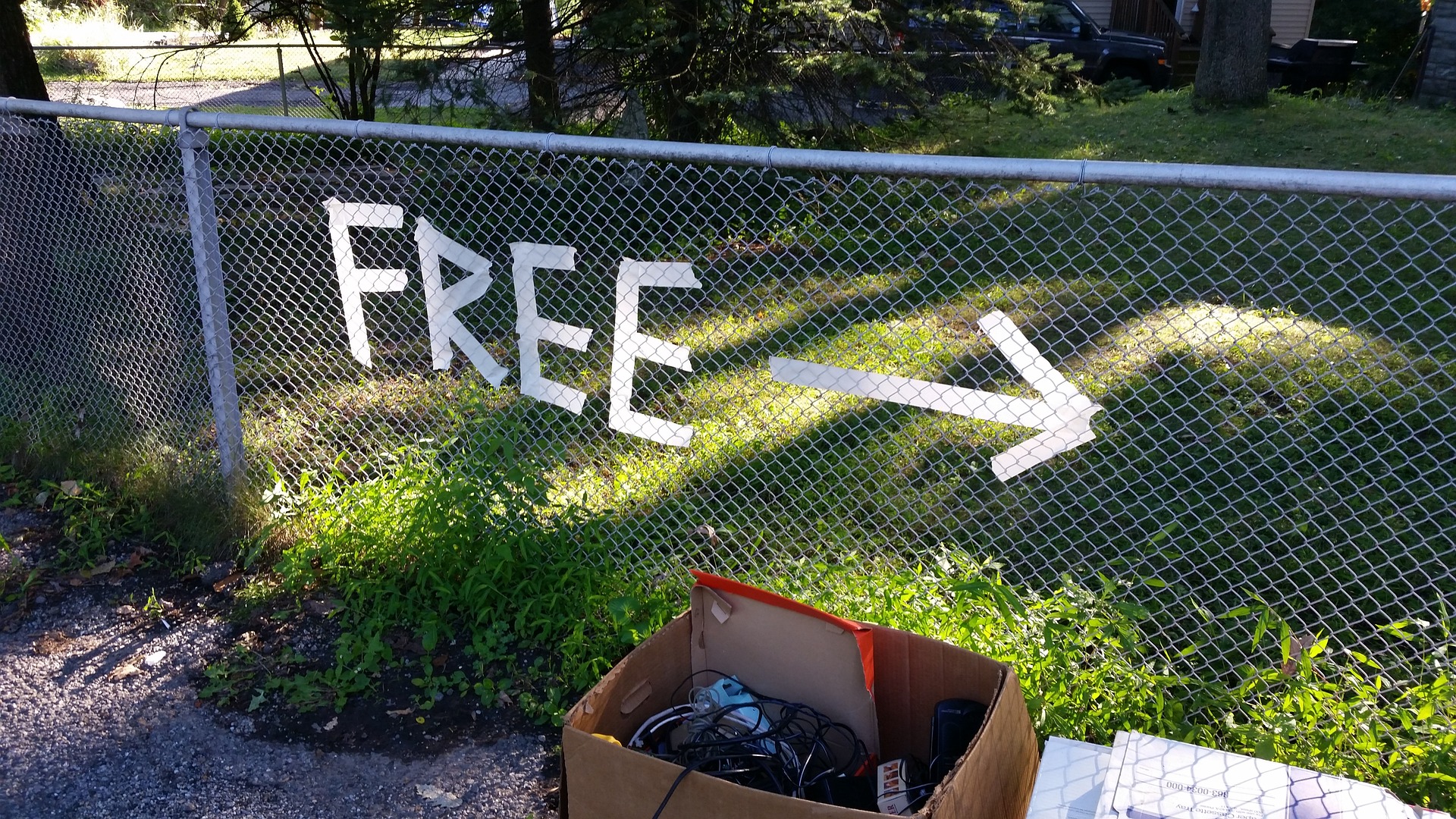 3. Reduce the Clutter
Make it a top priority to schedule a yard sale or donate your items. You'll have to discard anything you can't donate or sell, so prepare for trash day by placing any unwanted items at the curb the night before. If you have too much trash to handle, you may require a separate service for pickup and disposal.
Gradually, you'll begin to reduce your clutter and clear the space. When you no longer need to manage the minutia, you can focus on sorting your most important inventory — such as your power tools, or lawn and garden equipment. These preliminary steps for organization are essential for what comes next.
4. Arrange Your Items
You're now free to arrange your marked boxes and bins. Place high-priority items in easy-to-access areas for convenience, and situate your seasonal, infrequently used items in parts of the garage you don't enter often. It's also advisable to mount pegboards or wire grid for your assorted tools and equipment.
Some homeowners choose to install garage storage shelves on the ceiling to take advantage of their overhead space. In doing so, they create more room and effectively store their camping equipment and seasonal decorations until they need them again. It's an efficient way to keep your garage organized year-round.
5. Mind Your Safety
Over the course of cleaning and organizing your garage, you're going to handle a lot of bulky items and heavy pieces of equipment. It's all too easy to slip and hurt yourself if you're not careful. As you move forward with your plans, take the proper precautions to reduce the risk of accident and injury.
As an example, you're unable to see your feet when you walk with a box outstretched in front of you. Clear a path to your intended destination before you start walking to ensure you don't trip and fall over an unseen obstacle. Remember that your safety comes first, before anything else.
If you're tackling an installation or garage conversion, professional help can make a huge difference in your home improvement project. Try scheduling a call with a professional to discuss how to accomplish your garage organization goals in a timely, safe manner.
Spring Cleaning for the Garage
Your garage may seem like an intimidating item on your list of spring cleaning chores, but you have no reason to worry. As long as you follow the five suggestions above, you'll find the task is far easier to manage. With that in mind, establish a timeline and start making your preparations today.
About The Author: Holly Welles is a home & garden writer. She shares more advice on creating beauty in your home on her own blog, The Estate Update, and on Twitter.