Let Alure Home Improvements Help You Complete The Home Build Of Your Dreams!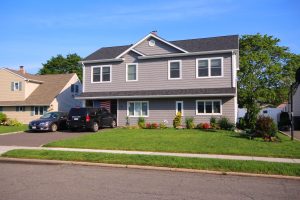 A home build is a big decision with multiple considerations. Alure Home Improvements will help you navigate all of the choices and considerations above, and help you build the home of your dreams. We are dedicated Long Island contractors, with extensive products and experience, so come visit our showroom, or call us for a free consultation today!
If you are looking to build or expand, there are multiple factors to consider. This includes the size of your family, the room or types of rooms you need, design, and eco-friendliness. Depending on how many people there will be utilizing your new space, you'll want to reflect those needs when undergoing a home build.
Save on New Construction!*
$1750 Off Any Dormer, Extension or New Construction Project
Minimum purchase of $49,999. Offers are for the stated time period only and may not be combined with any other offers, promotions or discounts. Offer not applicable in all counties due to Consumer Affairs Restrictions. Offer not applicable in or to residents of New York City. Please call us with any questions or concerns.