7 Clever DIY Ways for a Shady Backyard Oasis
Those of us who have a backyard, cannot hide our excitement caused by the upcoming warm weather. However, the general recommendation is to stay out the sun from 10am to 4pm, which is the entire day. If you want to use your yard during the day and remain safe, you need to use sunscreen and make a shade.
Patio umbrellas
Patio umbrellas or parasols are the most common way of creating shade in your backyard. Unless you know how to make them, there is nothing particularly DIY about them. However, if you want to add some charm to your backyard, you can still be creative and have a DIY project using umbrellas.
You can simply stretch cables between your home and two structures in your backyard, or even trees, and place a number of colorful regular rain umbrellas. Attach them to the cables and open them up when you need them or close them when you don't. If you have nothing to attach the cables to, you can build the side-support yourself, it is fairly simple and requires several structural beams, or even nicely painted pipes.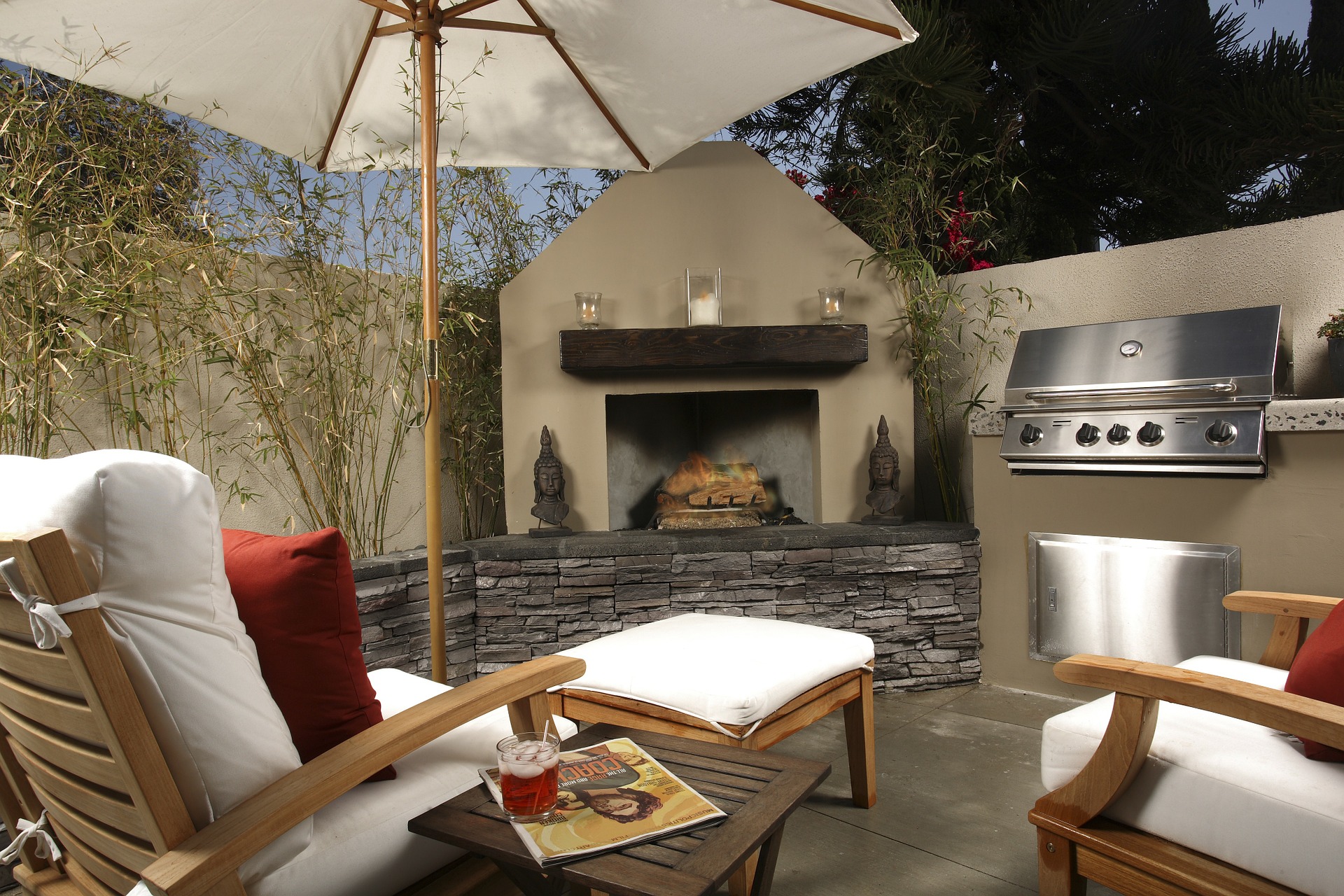 The sliding shade
Using a similar structure with cables or wires, you can make a sliding fabric shade. You need sturdy fabric such as canvas drop cloths and some grommets. Mind the width of the fabric, the space between two lines should be some 3-4 inches narrower. You can use the grommets to make holes you will use for stringing the lines through the fabric. You can make a similar type of shade, with a difference that you should attach the fabric to thin wooden panels and place them on the lines. In this case, you will use eye hooks instead of grommets.
Pergola
This is another excellent way of protecting your patio from the sun. Pergolas may look like a big DIY project but if you manage to find a friend or two to assist, it will be done in no time. Basically, you need 4 posts which are easily built out of wooden beams and represent the support for the light roof you are about to build. The roof can be covered with any type of material you select. The most common are fabric and clear plastic.
A green pergola
This type of pergola is quite similar to the previous one, though its structure does not necessarily have to be decorative. You are required to simply build a frame which plants can use for climbing. Eventually, they will do the decorating, cover the gaps, and provide the shade. Give the plants everything they need to grow faster. With the use of a hose cart you can reach and water all parts of your yard, including the pergola, without being messy. Some of the best climbing plants to use for this purpose are jasmine, roses, wisteria, and honeysuckle whose fragrance will be another perk of the pergola.
Curtains
Curtains are there when you need extra shade and privacy. You can add them to your already existing backyard structure such as a patio cover or pergola. Apart from shielding you from the sun, it can also protect you from the wind. You will be able to enjoy your backyard when, otherwise, you would not be able to. Again, find a sturdy fabric and use grommets so you can string the curtains. Find curtain ties to help you keep the curtains nicely folded when they are not being used. However, if your backyard needs more of a permanent structure, look into the option of a sunroom.
A shade sail
This is quite similar to a ship sail, but its purpose is to protect you from the sun, rather than help you move forward. They come in different colors, hues, and sizes. However, since these are as plain as they sound, you can also build them yourself.
The woods
You can be even more traditional in making shade. Use the old old-fashioned way and plant trees. If you do not need shade now, but you want to invest in a long-term natural solution, you should plant trees. Choose the species which provide substantial amounts of shade and those that can accomplish your goal within a fairly short period of time. Some of the fastest growers are the Hybrid poplar, red maple, northern catalpa etc.
Creating DIY shade does not have to be difficult. It often involves large structures, so you may want to have several pairs of helping hands involved. DIY backyard shade projects are made popular by the fact that these shades are usually classified as luxury items and their prices may be exaggerated when compared to their value.
Author Bio: Ron is studying to become a civil engineer by day and a blogger by night. His first contact with construction and home improvement was when he worked with his father during summer breaks at his construction company in Australia.