7 Ways to Decorate with Neutrals

Going for a neutral color palette doesn't mean your home has to lack that appeal and personality you want. Instead of thinking of colors like white, grey, beige, or cream as pretty boring, consider using them as a neutral backdrop to enhance the beauty of your home.
Decorating with neutrals evokes a sense of calm and makes your home look more inviting and feel cozy. While it can be a bit of a challenge trying to bring everything together to achieve that beautiful look, there are a few secrets you need to know before you get started:
Choose warm or cool neutrals – not both, and work from there
Vary your neutral colors and the shades you use – light, medium, and dark neutrals
Add texture and pattern to create depth, dimension, and visual interest
Now, let's get to the different ways you can decorate your home with neutrals:
Balance Light and Dark to Add Contrast
A rule of thumb when decorating with neutrals is to balance the light and dark decor elements in your interior spaces.
In most living rooms, the main elements are in varying shades of white, cream, or grey, from the wall to the chairs, and even upholstered sofas. To create the perfect balance, use dark accents throughout your space, like a dark iron chandelier or a wooden coffee table with a rich hue that pops against cream or white walls.
Instead of trying to match your decor using the same colors, create a lightly layered effect by working with dark neutrals and using light furnishings or decor accessories. If you have rich chocolate walls, you can make them pop by using creams and whites in your windows or furniture. A cream-colored rug or even fresh flowers can add a punch of color and life to any room.
Add Interest with Textures
To add dimension in your living spaces, consider layering textures. This not only plays on our visual senses but also our tactile senses.
For instance, you can add some pillows and throws on your sofas or corner seats to add that fresh look and avoid a stagnant feel when working with elements like wood, metallics, and dark colors. Alternatively, you could add a rug on your floors, a chunky knit throw in the fall or winter, a slipcover for your sofas, and a mix of soft linen on dining chairs and tables during the spring and summer.
You can also add some dimension to your walls by adding a stone fireplace, beautiful granite or marble, a paneled accent wall, and a grained ceiling. Canvas, rustic wood, stone, sisal, and shiplap all work together to add excitement to a room.
Embrace that Open and Airy Feel
If you want to add that spacious feel in your neutral decor, try to incorporate furniture pieces that have exposed legs. From that tufted ottoman in your living room to that armless chair you have in the corner, or that side table you often use when studying by the window, having that exposed feel brings an openness that gives your room an airy feel.
For a more open look, choose same-color draperies with your walls or go just a bit darker. If you have big windows in your living space, creating an open effect is even easier. Consider dressing up your walls with artwork, patterned or textured wallpapers in neutral colors, mirrors, or a practical bookcase to captivate style that reflects your personality.
Incorporate Mixed Wood and Metal Tones
Mixing wood and metal tones is one of the best ways to decorate with neutrals. If you get it right, it's pretty easy to add warmth and character in your interior spaces.
A mix of worn and weathered wood work well together. Use different wood tones to create an inviting mood. Worn wood looks good against white, creating a beautiful contrast. Vintage cutting boards, antique art frames, crafted wood tables, and rustic furniture are fun ways you can add varying wood tones to a room.
For metals, consider adding silver and gold tones for that light and bright look. For instance, door locks and knobs in antique nickel and polished chrome finishes can mix beautifully with bold brass finishes on decorative pieces like holders.
Have Fun with Accessories
Take your decorating a step further by showing off your personal collections such as globes, vintage items, pottery, antique bottles, and even unique artwork. Displaying your favorite items is a great way to express your personality in your living spaces.
Think outside the box when it comes to hanging art and photos, or displaying items like woven baskets and vintage signs. Hanging items at a strategic point like one corner or placing some rare collections on a bookshelf or other focal point in your living room will break that monotony in your space.
Add some innovative lighting to highlight your interior decor, such as that art collection on the wall, a bookcase, a potted plant, or some craftwork on a table.
Don't Forget About the Outdoors
Many homeowners forget that the look of their outdoors should be an extension of the interior spaces.
While you don't have to spend a lot of money transforming your outdoor spaces, you can simply opt for neutral-friendly decor options like understated grays and driftwood finishes that always look beautiful against the backdrop of your garden. Using brick or stone pavers can also accent your neutral furnishings and add a layer of depth to your patio.
Embrace Simplicity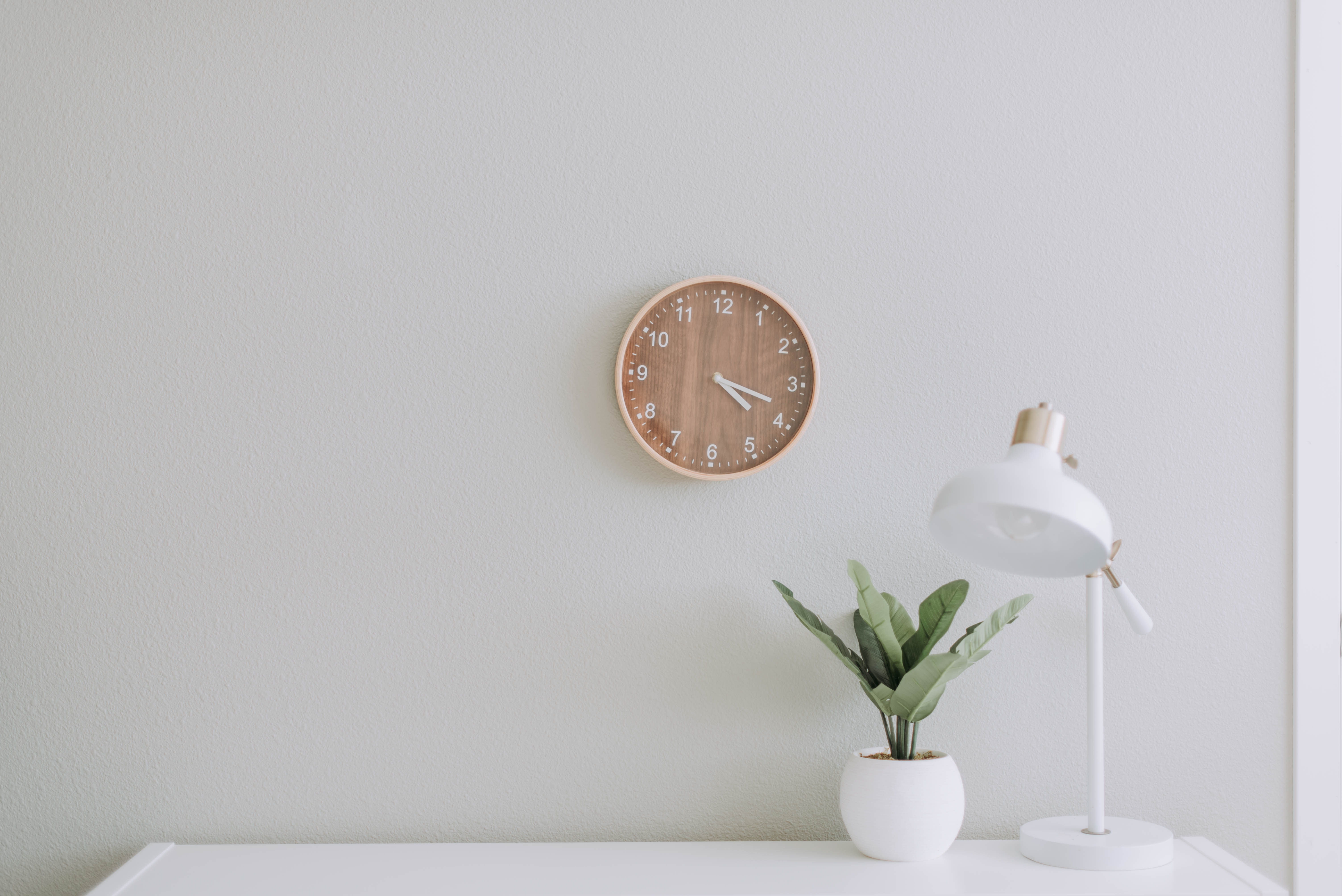 Instead of complicating your interior decor plans, find inspiration in neutrals that highlight your interiors in a way that keeps the main elements like your furniture, walls, and accessories looking clean and crisp. Add soft layers of colors and statement patterns to complement the architectural detail of your home.
Decorating with neutrals is just as popular as ever, and there are many reasons for it. Neutral interiors look classic, elegant, and never go out of style. By incorporating neutral colors, layered texturing, patterns, shapes, warm wood and metal, and architectural details that add interest to neutral rooms, you can easily create a warm and inviting space that you can be proud of.
Author Bio: Katie Tejada is a writer, editor, and former HR professional. She enjoys writing about events, travel, decorating trends, and innovations for the home, but also covers developments in HR, business communication, recruiting, and CRM solutions.