Must Have Tools for Handy Homeowners
In the course of owning a house, you will find that either one or two things are breaking down. However, it is not a must that you call a professional to repair these fixtures as some issues are simple and require just two or three hits with a hammer to rectify. Therefore, there are some tools that you need to have to be able to keep your house in shape. With the right tools, you are able to perform tasks such as installing shelves, wall moldings and repairing furniture. Below, we will look at the most basic tools that you need to complete different DIY projects at home.
Power drill
A power drill is a very important tool to have at home. There are two types of power drills on the market: a corded drill as well as a cordless one that is powered by a battery. The choice of the drill depends on the type of projects that you are looking to undertake. A power drill can be important in hanging pictures, building projects, installing shelves and boring holes on the wall. You need to have different bits for different materials. To learn more about drills and which one would be the best choice for you, check out Best Tool Reviews.
Nail gun
A nail gun is a very important tool for nailing during trim and other building projects. This tool is important for it makes nailing simple and easy. The good thing is that, you can find nail guns that are powered by a battery. With such a tool, you neither have to contend with a long cord nor noisy air compressors. Battery powered nail guns have been a favorite tool for DIYers for they are portable and easy to transport to different work stations.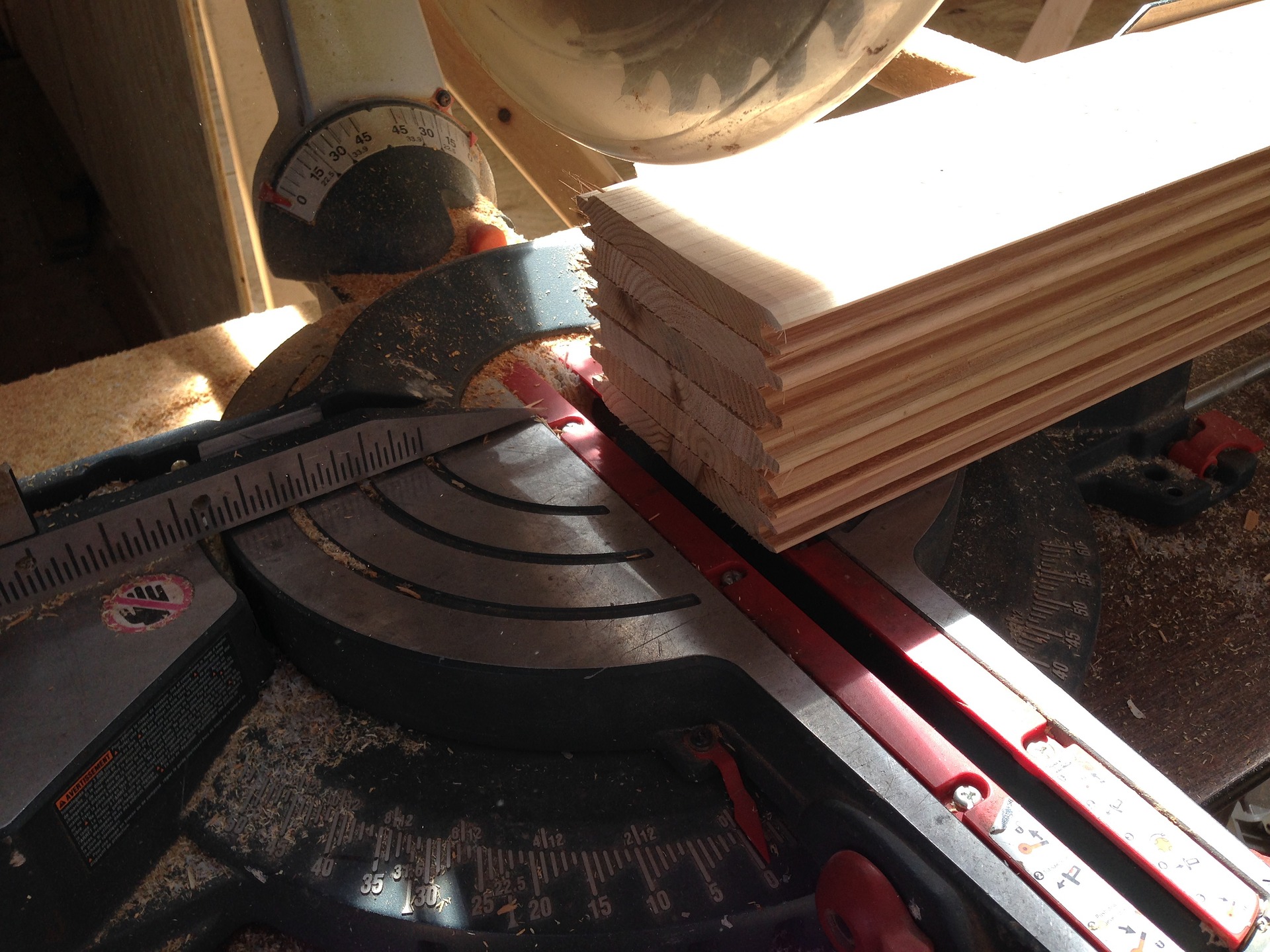 Miter saw
A miter saw is a very important tool for cutting wood, building projects and molding. The good thing with a miter saw that you can adjust the blade in order to make beveled cuts on wood and boards. This can be helpful especially when making shelves and cabinets.
Electric sander
As you complete your DIY projects, you will want to have smooth finishes in wood. An electric sander will help out with this as they quicken the processes of smoothing out surfaces, sanding wood putty and creating attractive finishes.
Circular saw
DIY projects normally involve a lot of cutting. As you are shaping timber and other materials to fit in different places, you need an accurate cutting tool that will produce the results you desire. Whether you are looking to make long cuts or chop excess door boards, you need to have a circular saw. Circular saws are important for they are able to make smooth and accurate cuts on wood. The good thing is that you can change the blade to suit the different materials that you are cutting.
Conclusion
Different DIY tools require different tools. To complete the projects successfully, you'll need tools such as a miter saw, circular saw, power drill, nail gun and an electric sander. All these tools are affordable and easy to find. If the project is too much for you to handle, you can always call a professional to complete the job.
About The Author:
Lyle MacLeod
can't regard himself as a tools expert however that doesn't mean he doesn't want to help others. Given the amount of frustration he has experienced from doing his own DIY, he figured many people would be the same. That's why he takes to blogs and forums to share the knowledge he has gathered over the years.