Finding The Right Professional For Your Home Project

You've just moved into your new house, and you love it. Except, soon, you notice puddles standing in the cracks of the driveway when it rains, or you tear your socks on nail heads jutting out of the floorboards, or you count all spider webs spun across the jungle of honeysuckle in your backyard. Updating the guest bathroom, replacing the bay window, installing a fence around the pool—home renovation projects keep springing up. As the list goes on, the price goes up, so consider these tips for separating those projects into ones that you can take care of yourself, and ones that you should outsource to a contractor to get the best results for the right value.
Setting Up Your Crew
While you can probably do lots of upgrades to your house yourself, others require a contractor, including some the more dangerous jobs that involve expert know-how of electrical or plumbing systems. Towns often mandate that you get a permit to complete more ambitious renovations, in which case you'll need to hire a licensed professional. Even before that point, though, ask yourself a number of questions.
First, is your project worth it? No need to sink gobs of money on a slate roof or a patio of Pennsylvania blue stone if you're just going to be there for five years. But let's say you want to spend your retirement in your home. Then it's probably a better idea to add in your dream features. Still, regardless of your situation, consult an appraiser to get an idea of what your property is worth and how much of a return you'll secure on the improvements you want to make.
Second, do your friends and family recommend some professionals and have horror stories about others? Even if you find somebody with impeccable credentials, continue interviewing other contractors until you're sure you've found the right fit. Finally, get his rate and ask to see a portfolio of the work he's done. All these steps may sound like a rigmarole, but you'll want to make sure this is someone you can have a cordial working relationship with, especially during the weeks he's rolling plastic sheets down your hallway or jackhammering your basement at 7 in the morning.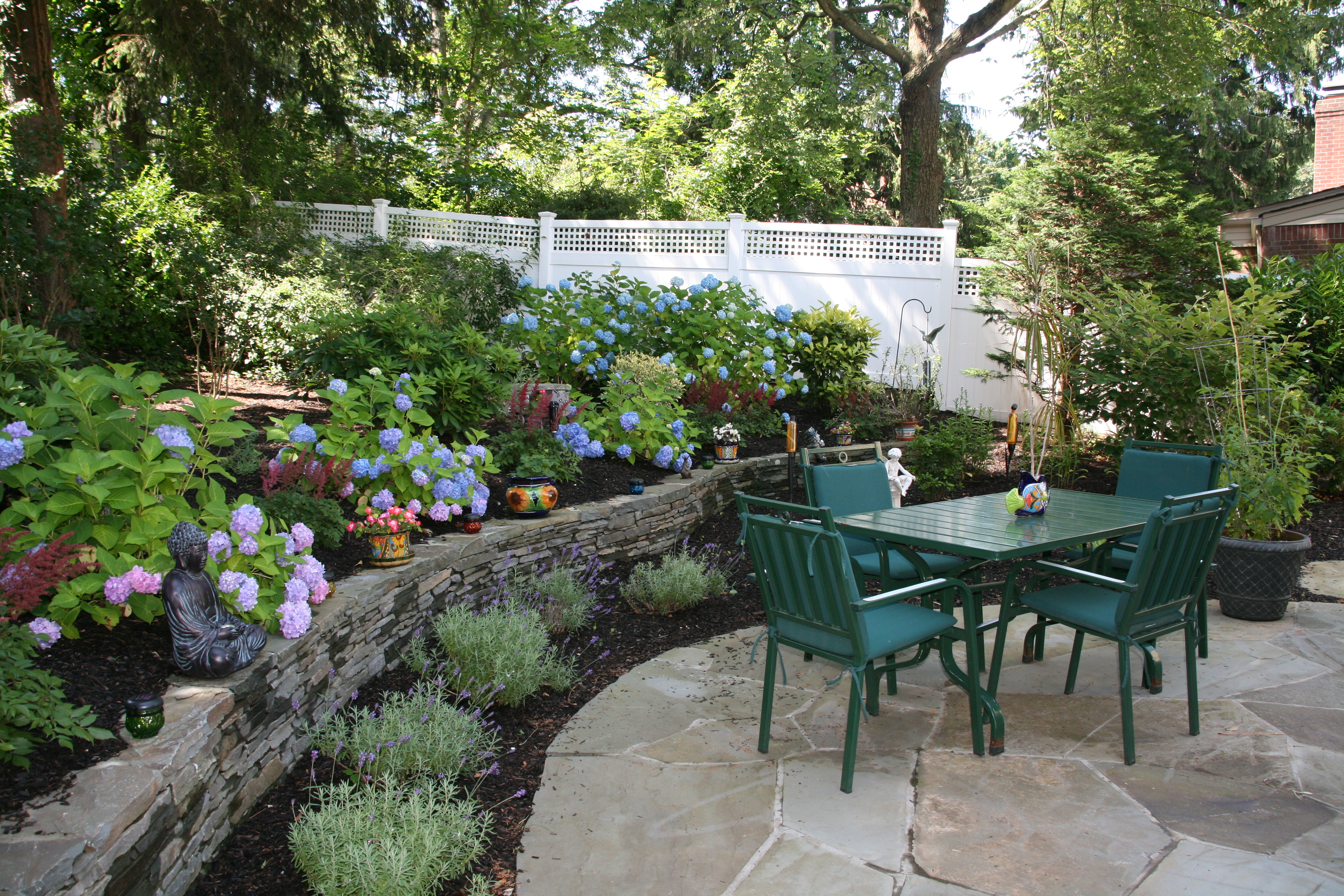 DIY: The House and the Garden
Most upgrades that you can do on your own require no more than watching a YouTube video or being willing to open a can of paint or plunge your hands in the soil. Check out websites that offer pro advice on how to build a headboard, install a kitchen backsplash, accessorize your cabinets, and tweak a few features to amplify a small space, among other ideas.
Your yard, too, is just as important a feature of property renovation as the house. You can hire a landscaper, but you'll save thousands of dollars doing the work yourself. Figure out what's right for your property. How big is your yard? Which spots get the most sun and the most shade? A few searches in a plant database should be able to guide you toward the flowers and shrubs that will thrive in your yard. Although designing a garden takes at least a few seasons, homeowners often talk about how they reach a point where they can step back and luxuriate in its undergrowth of Japanese maples and Colorado blue spruces or beds of hardy begonia and black-eyed Susans.
When approaching home renovation projects, make sure you distinguish between the ones you feel comfortable taking on and the ones that a professional should probably handle. For more specialized undertakings like remodeling a kitchen, repaving driveways, or replacing windows, you'll likely want to hire a craftsman. Knowing what you can do yourself and when to call in a pro will streamline the process of transforming your house into how you envision it.
About The Author: Paul enjoys working on DIY home repair projects. He learned to navigate the world of DIY while raising a child with special needs. He is passionate about sharing his experiences working on DIY projects to benefit people with special needs children.