Top Bathing Aids To Make Your Bathroom Safer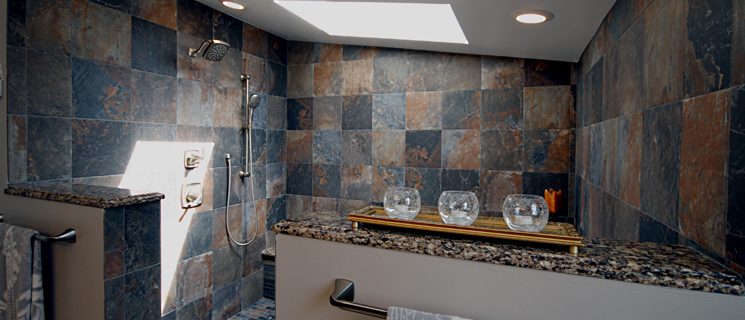 To keep fresh each day, bathing is one thing that most of the people choose before going to work or to start a day with a relaxed mind.
This might seem normal and easy until you have mobility difficulties. For people having issues like this, often find it difficult to do basic tasks such as taking a normal shower. Not only is it difficult for them, but this might become dangerous for them as well.
Some of these challenges in a bathroom include:
Slippery floor when wet
Movable mats outside the shower
Getting into or out of the bathtub (or shower stall)
Using sink tops, soap holders for support
Taking a shower while standing
Shower doors that slide suddenly and quickly
Sitting down and getting up from toilet seat
Here are some precautions and tips to make a bathroom secure and safe.
Use metal safety bars and install them in a way that helps people to grab whenever they enter or leave the bathtub or the shower.
Consider upgrading your shower to a walk-in shower with a hinged door, a bench that allows them to sit, or a bathtub with wide rims.
Consider not to use a stool and instead use a bench installed into the wall or fixed somewhere. Using stools is dangerous as they might slip when wet.
Install a showerhead that is not fixed and instead install a handheld showerhead that will make it easier to use when sitting down.
To avoid scalding, install a thermostat that controls temperature and pressure to balance shower value.
Choose rugs and mats that don't slip when the floor is wet and place them in front of the tub/shower, sink, and toilet.
As it might feel difficult to squat, replace the toilet seat with a higher one to reduce the amount of squatting and install bars to provide support when they sit down or get up.
Use bright lights in bathrooms and put the easily accessible switches (maybe near the door) and also put some lights in the hallway or on the way to toilet as many of the incidents occur when people are visiting bathrooms at night.
Properly place soaps, shampoos, toothbrushes, towels, and similar things. Remove unwanted or empty things from time to time (try not making a mess inside).
What Products You Should Use?
However, you can use precautions in the bathroom you currently have but if you want to upgrade your bathrooms you'll have to buy products that will come handy for your loved ones.
Here are some of the products that you can use in your bathroom to make it look more up to date and safe at the same time.
Upgrade to Wet Room
People in wheelchairs are unable to use regular bathrooms and tubs, there are special wet rooms for them. This is an ideal choice. These are rooms with no barriers for easy mobility access .
There are removable showerheads that a person can hold and use it while sitting. You can also install a thermostat to ensure temperature control and prevent mishaps.
You can easily find them on websites like Britannia Mobility.
Tap turners
As age increases, our strength and dexterity decreases. Taps operation can be difficult. Upgrading taps with turners might not look helpful to you but they can be very helpful to someone who has trouble.
Tap turners are of different sizes and you can choose the size according to your tap. This will help to provide extra leverage and assisting them to turn on and off taps safely and easily. Many of them have prominent colors on them to prevent mishaps. These turners can be found easily, you can buy them from your nearby hardware store.
Bath lifts
If your loved ones are suffering from arthritis or similar mobility difficulties, then bath lifts can be very useful for them. A bath lift is a power-operated lift that is used to raise or lower a person in or out of the bathtub.
They also come in multiple designs, colors, and sizes that can be fitted into the existing tub easily. You can order these lifts online from any store.
Suction grab rails
These are rails that are easily fitted into a surface with the use of suction cups and they are the best alternative to fitted grab rails. They are used especially when someone is visiting and useful for rented accommodations as they are easy to fit and can be removed easily after the bath.
The Esk- Walk in Bath
As mentioned above, as we grow older the strength in our muscles decreases, and taking a shower while standing or bending is probably one of the toughest things to do. The walk-in bathrooms are simple bathrooms with a bathtub and a seat that is used to lower or raise a person in a specific position below the shower if it is fixed.
The seat is the main thing used to provide comfort and safety.
Apart from these, there are thousands of other products as well that you can use according to your specific needs.
Conclusion
Our loved ones require our support when they are unable to do stuff because of their age or mobility. In this article, there are different bathing aids and precautions that you can use every day to ease your work, provide comfort and ensure safety to your loved ones.
About The Author: Diego Blake has been a writer for three years. He writes articles for business and eLearning articles. He provides articles for a number of websites.