8 Necessary Improvements for Your Next Bathroom Remodel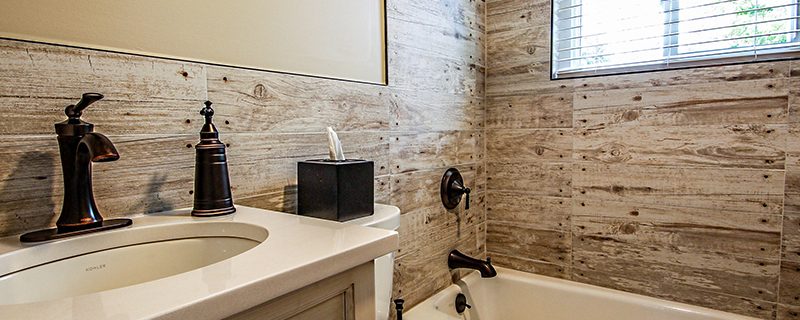 If you've noticed that your bathroom isn't as functional as it should be or if your appliances are old and ineffective, maybe it's time you remodeled the bathroom. Make a list of the changes you want to make and determine your budget in advance to do this successfully. You can find a list of necessary improvements here to make sure you don't forget something.
Plumbing
One of the first things you should pay attention to when remodeling the bathroom is plumbing. The amount of gunk and hair goes in the drain. When you have a larger drain, it has less chance to clog. If you weren't sure whether you should work on plumbing too, the answer is that you definitely should.
The good thing is that the difference in the cost of upgrading to a 2-inch drain isn't that big. If you have the opportunity, go for it. You'll make a big difference and decrease the chance of complications without large investments. This is especially important if you live in areas where temperatures can drop below freezing.
A window in the shower
A window in the shower is one of the things that have to be done properly to look good. You can choose a frosted-glass panel to remain private. The window should also be able to open for fresh air.
Don't forget the drainage and make sure that the sill gets sloped down. The stone jams around the window should be watertight. Besides all this, your window in the shower should have plastic handles to avoid rusting. Having a tilt-and-turn window in the shower is probably the best idea since they provide full privacy even when they're tilted open.
Shower floors
When you finally decide to remodel your bathroom, check your tiles. If they're large, they're probably more difficult to slope. They're usually slippery because of the distance between grout lines. This is, of course, unless they're textured.
If your tiles aren't textured, but they are pretty large, consider replacing them with smaller tiles. They always offer more traction. This is why they are typically used for bathrooms and why should they switch to them if you don't already have them.
Lighting
Lighting is another important feature of a bathroom. If you weren't happy with the lighting in your bathroom before, now is the time to fix the problem. Opting for recessed light fixtures is a great idea since they will brighten up the whole room. Install them throughout the ceiling and in the shower.
Installing a dimmer switch is also a good idea since you'll be able to adjust the lighting to the mood in this case. Think of using the mirror in advance and based on your needs, choose aesthetic or functional lighting. For instance, you'll need bright light fixtures when putting on makeup or shaving.
Other fixtures
Pay attention to all the small details in your bathroom. Your sink faucets, towel racks or drawer pulls might need some work. You shouldn't neglect them just because they're small. They are far from insignificant. You can make a big difference with small changes like these.
Your appliances might need help too. If your clothes dryer isn't anymore what it used to be, consider replacing it. If your washing machine isn't working as well, you can, for example, use the reliable Electrolux replacement parts and bring the old charm to your appliances.
Paint
Depending on the budget you've determined for the remodel, you can do different things. If you want to spend as little as possible, you can simply repaint the bathroom. Besides being cheap and simple, it's also effective. You will, however, need some time to get this done since you'll have to be careful when painting around the sink, the mirror, or the toilet.
If you remain patient enough, you'll refresh your bathroom with no trouble. You shouldn't forget the moisture in the bathroom. Mold and mildew will easily develop in the bathroom due to humidity and temperature changes. You're not going to make a mistake if you opt for some high-quality paint that will protect your walls.
Drawer storage
The practical side of your bathroom is as important as the aesthetic one. You shouldn't just admire the choice of the materials and colors in the bathroom; you should make it highly functional too.
When it comes to the functionality of such a place, you'll need some space in the bathroom to store everything. You may have problems with this kind of organization. A good idea would be getting a vanity with drawers rather than doors. You'll access and organize the drawers much easier and you'll save time and nerves when looking for something.
Shower sills
To use your bathroom carefree always, make sure that you pay attention to all – even the smallest – details when remodeling. You may easily oversee some of the things that are pretty important for a functional bathroom.
The shower sill may not be among the first things you think of when remodeling. That doesn't mean that it isn't important. The shower sill should be properly sloped into the shower. If it hasn't been, now is the time you changed it. Materials such as stone and quartz will be great choices since they're solid.
Conclusion
Your bathroom is a very important room in the home. It should look nice, but it also should be functional. To achieve both of these aspects, start remodeling as soon as possible.
About The Author: Emma Williams is a young mother of 2, having expertise in writing about various topics of lifestyle, beauty, home improvement and a lot more. She enjoys diving into new aspects of life, learning as much as possible from the business world, marketing and branding. She likes sharing her thoughts and ideas to the world and helping people to get easier access to the secrets of the world.