Which Home Renovations Have Timeless Appeal?

Timeless design is style that's made to last — and it's relatively easy to achieve in your own home. By incorporating certain colors, materials and design elements, you can create a space that has a timeless appeal that will persist for decades to come.
1. Rugs
While wall-to-wall carpet may have been vogue in the '60s, wood floors are now the newest trend — and so are the area rugs people are using to dress them up.
Depending on the pattern and size and placement, a rug can completely change the look and feel of a room. It can also complement a space's color scheme quite nicely and tie everything in the room together. Place a good-sized rug under seating areas to create a warm, cozy atmosphere that's easy on the feet.
2. Minimalism
No one likes clutter. And if they say they do, they're probably lying. Even packrats can appreciate a well-lit, minimalistic design. A space with fewer things to fill it feels more open, breathable and — let's admit it — less tacky.
Plus, the negative space gives your eyes more places to rest, making it a more relaxing place to spend time in. This peaceful, minimalistic oasis isn't likely to ever go out of style.
3. Granite Countertops
Granite has long been the countertop of choice, regardless of period or style of home. The material gives any kitchen a sophisticated feel and a sleek finish. It's also stain-resistant, making it the perfect place to make food, pour wine and chop vegetables.
If an organic stain does appear, simply clean it with 12% hydrogen peroxide. If oil-based stains from nail polish or milk spills make sections of the countertop darker, you can remove them with a poultice.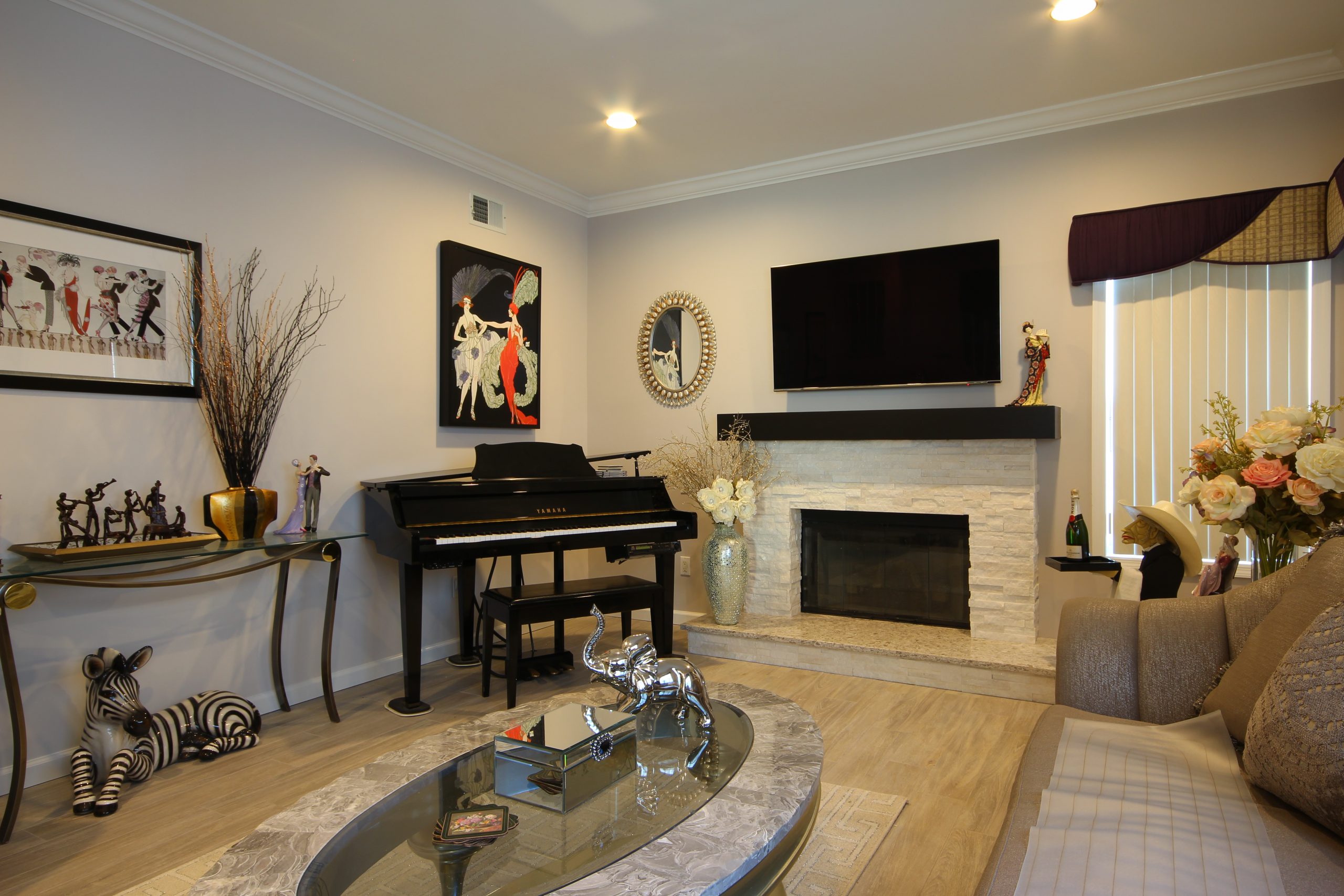 4. Fireplaces
While certain fireplace designs may actually date a room — think gold doors and oversized hearth extensions — fireplaces themselves will never go out of style. Whether they're gas or wood-burning, fireplaces add an element of warmth to any room. They also exude luxury in unexpected areas like the bedroom or dining room.
So, if you don't have a fireplace in your home, now may be a great time to put one in. And if your home has an older fireplace, updating it could create a more timeless and elegant appeal.
5. Built-Ins
While you may have already thought to install a mantle over the fireplace, built-in shelving around it can add to the room's timeless beauty and functionality. Built-ins look like they're designed for a space, filling in all those awkward spaces around your home.
From corner cabinets to bookshelves around the fireplace, adding built-ins to your home can increase its resale value. Line them with crown molding to match the rest of the house and create an even grander impression.
6. Traditional Colors
A new coat of paint is one of the easiest and most affordable ways to renovate a room. But in order to create a timeless look, you'll want to stick with traditional colors that act as a calm backdrop for your furniture and decor.
Off-white, gray and tan are all great options. Incorporate classic colors like green, blue and black with decor, throw pillows and rugs to make the space more visually interesting — but not busy!
Home Design With Timeless Appeal
Trends come and go, but timeless style never goes out of vogue. So, if you're planning a renovation, resist the urge to simply follow the latest interior design trends. In a few short years, it will be out of style and you'll be stuck with renovating and redesigning your space all over again.
Instead, be a trend-setter and opt for a timeless design that will always look great and make for a home you'll never tire of living in.
About The Author: Holly Welles is a home & garden writer. She shares more advice on creating beauty in your home on her own blog, The Estate Update, and on Twitter.