Interior Designer Tricks to Make Your Windows Look Bigger

Interior Designer Tricks to Make Your Windows Look Bigger
One of the staple features of a truly amazing interior is big windows. Not only do they make the entire room appear brighter, but they can also significantly increase the value of your property if you ever decide to sell it. However, not all of us have been blessed with huge windows that welcome plenty of sunlight. If that's the case with you as well, fear not, as there are a few neat interior design tricks that can help you make your windows appear much bigger than they actually are. Here are the top 6.
Extend curtain rods
If you have narrow windows, here's a fun solution. By extending the curtain rod around 10 inches on each side of the window and making your drapes around 60% wider than the portion of the window they need to cover, you'll be tricking the eye into believing that the window is that much wider. This way, you'll be covering the wall next to the window with curtains as well, so it will be difficult to determine where the window ends, and the wall begins. However, make sure you never move your curtains all the way to the sides to expose the line between the window and the wall. Famous designers, like Amy Berry, are very fond of this trick.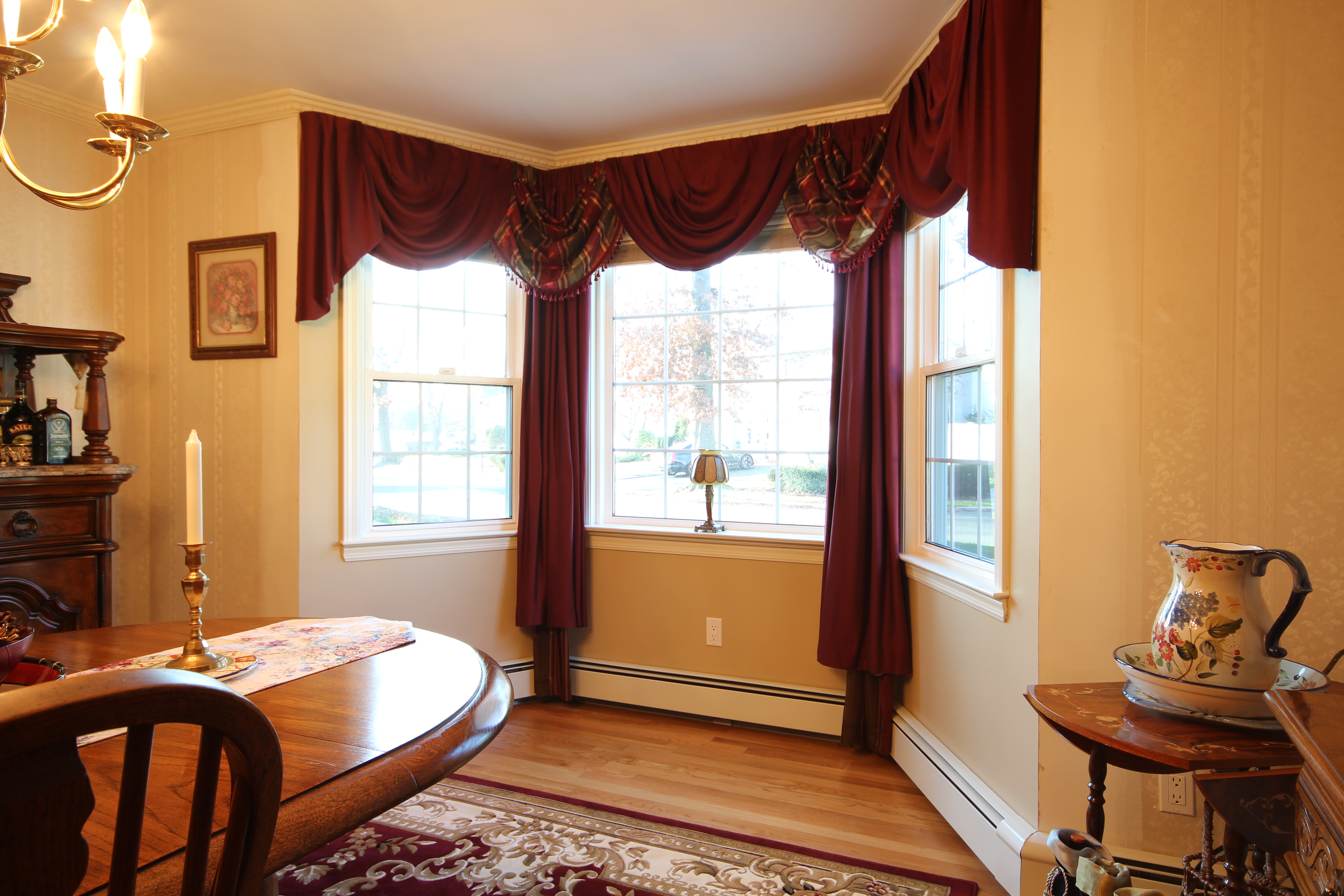 Go up with curtain rods
You can make your short windows appear taller, the same way you can trick your eye into believing that your windows are wider. The trick here is to hang the rod above your actual window frame instead of aligning the two. Therefore, hang your curtain rod as close to the ceiling as possible – preferably 2 inches below the ceiling molding – and opt for ceiling-to-floor length curtains. This will make your windows appear taller, as long curtains that extend the window frame will make it look like a unified whole.
Layer curtains and blinds
Layering curtains and blinds is a particularly interesting trick, especially for places that experience a lot of sunlight, like Australia, throughout the year. For example, combining curtains and blinds in Melbourne is not only a beautiful design solution but also a very practical one. Hang the blinds as close to the curtain rod as possible to make the windows appear taller. However, be careful not to raise the bottom of the blinds above the upper edge of your window to avoid exposing the wall between the rod and the window.
Exaggerate the window frame
Here, you can either choose to install a window frame that's both taller and wider than your windows or you can create the same illusion by framing your windows with paint. By creating a thick border around your average-sized windows, you'll be creating an illusion that your windows are actually that much bigger. Then again, make sure that the color you choose for framing your windows does not contrast the window frame – it would be best for the colors to be matching.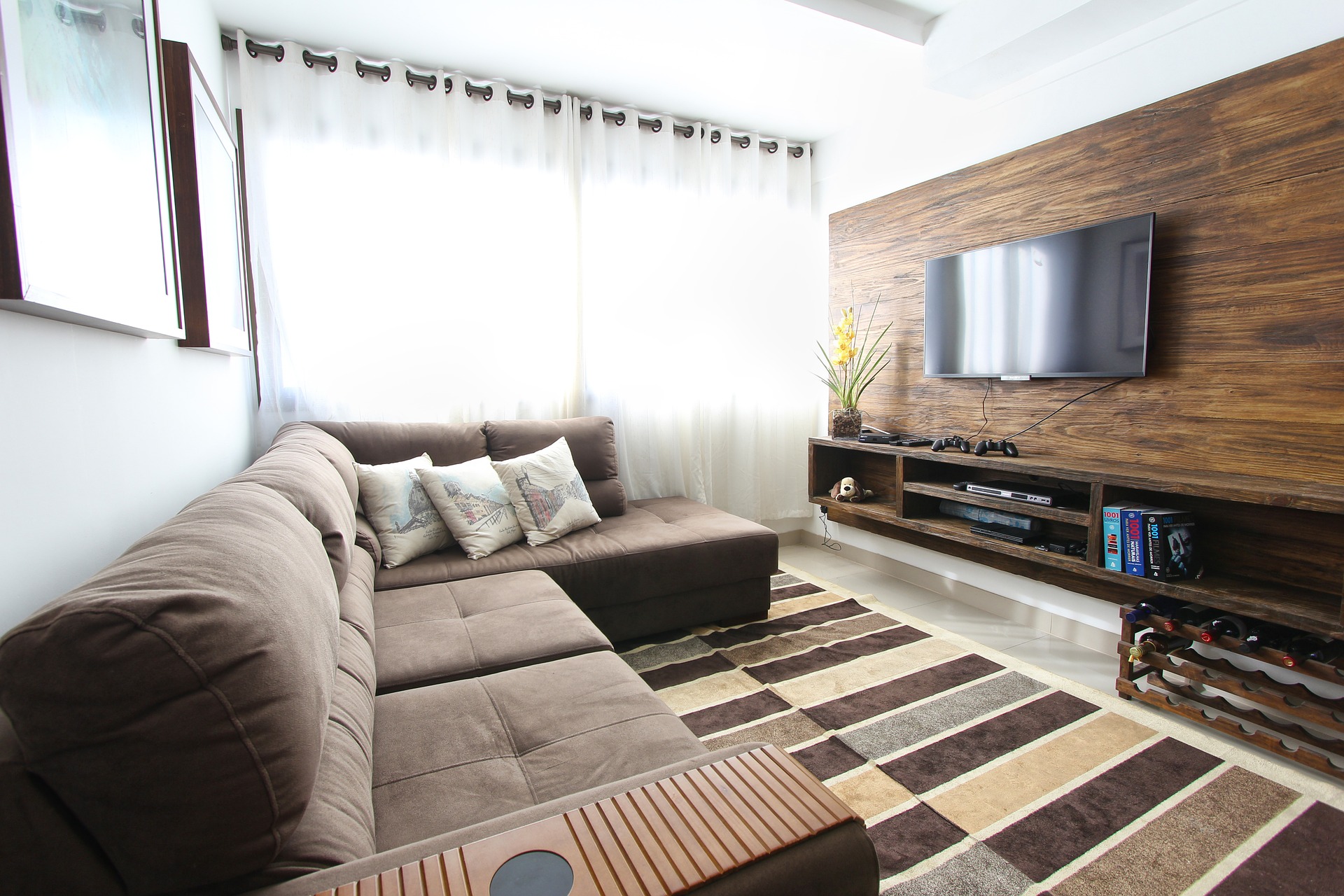 Choose curtain fabric wisely
Skimpy curtains will only make the entire design look cheap and not well executed. Therefore, always go for a thick, sturdy material when choosing the right fabric for your curtains. Not only will it do a better job of hiding the line between the window and the wall, but it will also look much more lush and expensive. Besides, it will do a much better job of providing you with some privacy when you need it. Also, use fabrics with vertical prints to further accentuate the height of your windows or go for a solid color with a discrete print if you want to accentuate both the height and the width of your windows.
Take care of your wall color
This step is commonly overlooked, but it makes all the difference. If your window frames are white or neutral, you should never paint your walls the same shade. The key here is to make your windows pop, so for your walls choose a shade that won't necessarily contrast your windows, but that will definitely make them stand out. To create a cohesive look, you can match the base color of your curtains with the color of your windows and match the supporting color of your curtains with the color of your walls. Note that finding the curtain fabric that will match your existing color scheme can be very difficult, so it would be best to choose the curtain fabric first.
As you can see, making your windows appear bigger is not particularly difficult. You just need to follow a few neat interior design tricks and try to determine what the best solution for your particular situation is. Keep in mind that you can combine all of these tips together, or you can opt for just a few of them – the choice is entirely up to you.
Author Bio: Cooper Klein is an entrepreneur with a degree in Marketing, based in Sydney. He's interested in business and home decor. In order to spend more time with his family, Cooper decided to take a break, and he's currently working from home as a blogger for SmoothDecorator. You can find him on Twitter.