Top 10 Decorating Ideas That Are Kid-friendly

When you walk into a home, it's easy to tell if those people have kids. There is a huge difference between pre-kids homes and post-kids homes. For instance, maybe you'll see toys all over living room and locks on some lower drawers. Sometimes it's even infused in the design of the home itself. And people often think that having kids means saying goodbye to great home design options and that there needs to be a safe space rather than a good looking space. But while you should take some precautions, there are also great design options when it comes to living with kids. In fact, it can be very liberating as you can get some brighter colors and patterns, something that's not normal in a kid-less home.
Here are some home design ideas that are kid-friendly.
You'll need some slipcovers
Having colorful pillows is great, but kids spill on them, play with them, drag them around the house and those colors won't stick. In fact, they soon become something entirely different because of the stains. Well, not anymore. You can get slipcovers for just about any size of the pillow and you can then just toss them into the washer when you notice that they need it. Simple, and effective. Plus, you can easily change your slipcovers when you change the design of your home so they'll fit better.
Get weathered wood table tops
If you love this style, this shouldn't be a big problem for you. Weathered wood dining table or a coffee table of the same style look great in any home as they add a bit of old world charm and they also allow your kids to be free around the table. They can do their crafts there, play, eat and do everything they want because they can't ruin it. The more weathering they add, the table gets more character. Plus, these are very cheap and you can find them anywhere.
Baskets
Baskets are a huge trend in home décor right now and they can really help you save your living room from all of the toys your children bring in. Drowning in toys is definitely not stylish so you need something functional, that also offers plenty of charm to your spaces. Enter baskets and their amazing organization possibilities. Get a few of these in your favorite material and then label them.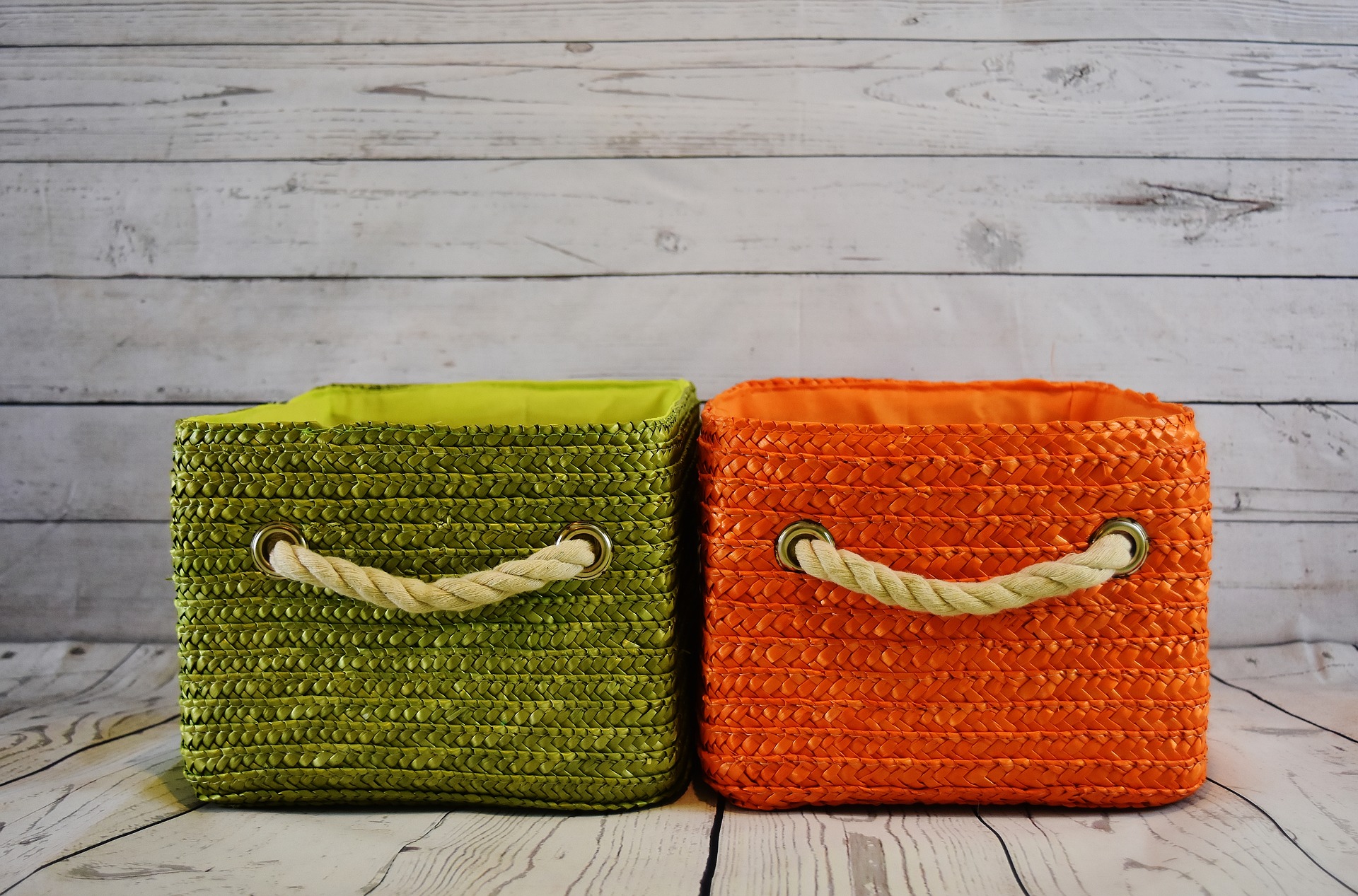 Trays
"Decor on the table is a huge design point. However, with kids, it can be nearly impossible to keep these in order, especially on your coffee table. Well, you don't have to worry about it anymore because you can use trays. Put a few décor pieces in each tray and then if you need to remove it, it's simple and easy," says Eugenie Alton, a decorator at Draftbeyond.
Vintage rugs
Vintage style rugs are great for many reasons, especially if they are heavily colored. For one, they hide any stains perfectly. They are also very soft and nice for playtime on the floor and they can make your home look great.
Black doors
Having lighter doors is great, but not so much when you start noticing stains, smudges or drawings on them. So, you need to think about how to cover that up. Painting your doors black is one of the options and they can hide any smudges.
Get wall hooks
Kids just can't hang a towel on a towel bar perfectly, like it's intended to. They also can't really hang their jackets on a hanger. But wall hooks are amazing for this purpose as they can easily fit into any room and they can make it easy for your kids to hang stuff.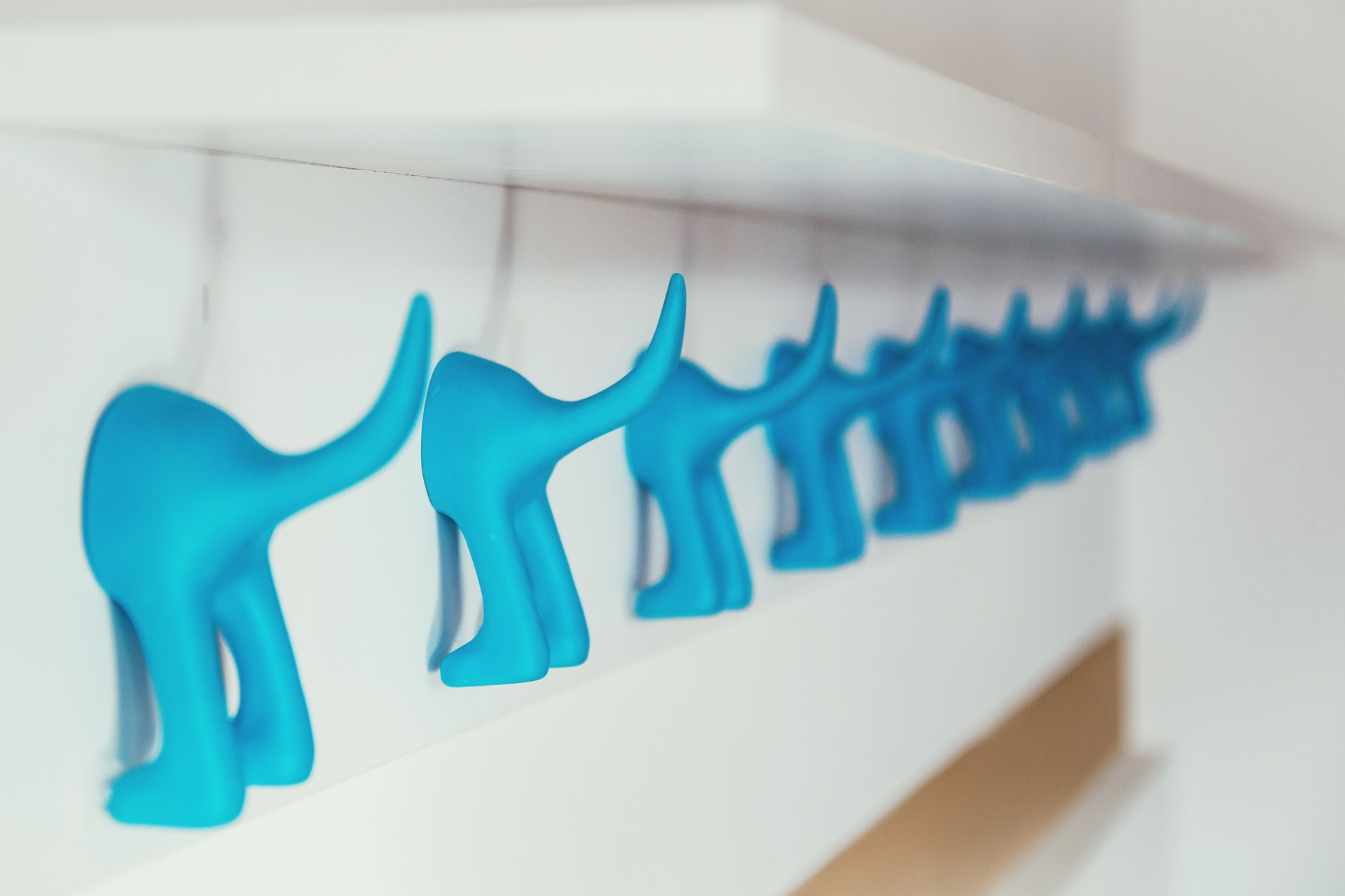 Their space
The best place for your kids is a place that's designated for them. So, you can install a few great features in your home which don't have to ruin your design but can allow your kids to play freely. For instance, install a ballet barre, create a reading nook or put a blackboard on your kitchen island.
Art display
"You can create a separate space in your home just for your kid's art and this can also be the space where they create art as well. Allow them to hang their work on the walls and then just replace old ones with the new ones," says Elena Fox, an interior design blogger at Writinity.
Fake plants
Keep an eye out for realistic fake flowers that you can put in your home because they don't make a lot of mess like the real ones would make. You don't have to care for them and you can be sure that your kids won't ruin them or eat them.
About The Author: Ashley Halsey is a professional writer at Lucky Assignments and Gumessays who has been involved in many projects throughout the country. Mother of two children, she enjoys travelling, reading and attending business training courses.