The Holiday Season is Coming – 6 Ways to Keep Your Home and Family Safe

The holidays are a time of happiness, harmony, and joy meant to be shared with our loved ones. They remind us to be grateful for what we have – good health, a warm home, and the people around us that make our lives richer.
The holiday season is also the time of the year when we tend to let our guard down, and not coincidentally when crime rates are known to spike.
Little safety precautions can go a long way in helping you keep your home and family safe and secure during the festive season.
1. Be Careful What You Share Online
Did you know that there are almost three burglaries every minute in America according to crime statistics from the FBI? Moreover, this number increases during the holiday season.
Everyone is keeping pace with the latest technologies. Thieves and burglars in particular, many of who use social media to target potential victims.
So, announcing and bragging about your holiday purchases is a big no-no. Also, letting the world know your house is vacant while you're away is probably not the best idea (you've seen Home Alone, right?).
Oversharing can jeopardize the security of your home. Do not post when you're about to leave or when you're coming back from a trip. It is highly risky to share your personal information online for this reason.
Lastly, don't forget that tagging your location on social media can let criminals know that you are not home.
2. Tips for Holiday Travelers
Make your home appear occupied.
Arrange for someone to clear the snow from the driveway and sidewalks. Ask a neighbor to watch your house and park in the driveway from time to time.
It's best to stop your mail and newspaper delivery or have someone pick them up regularly while you're away so that potential perpetrators won't pick up on your absence.
Setting timers on indoor lights or installing smart bulbs (that can be programmed via an app on your phone) can help prevent thieves from realizing nobody's home.
Do not place packages, gifts, and valuable items somewhere where they can be seen through the window, as they might lure some unwanted visitors (and we don't mean raccoons).
3. Investing in Monitor Systems & Motion Sensors on Outdoor Lights
One of the best holiday safety tips is to invest in a security system. Without a doubt, installing a home security system is the most reliable way to protect your home and family.
Studies repeatedly show that burglars are less likely to target a home that has a visible security system in place than a home that seems unprotected. You don't have to break the bank to stay safe (pun intended) – there are security options for any budget.
For extra security, consider getting outdoor lights with motion sensors designed to detect any activity outside of your home and shine a light on the perpetrator.
If approaching the house triggers outdoor lights, a potential burglar might change their mind.
4. Check the Electric Christmas Bulbs & Cords
At the beginning of every holiday season, be sure to carefully inspect string lights and all of the electrical decorations for cracks, loose connections, and bare wires.
All the bulbs should be working properly.
To prevent accidental fires, if you notice a cracked lamp holder or breakage on the cord, throw away the strands with frayed or pinched wires. If you want to replace a bad bulb, choose the correct voltage and wattage, making sure it matches the original bulb.
Remember to turn off the lights when you're about to leave the house or when you go to bed.
To reduce the risk of a home fire, keep away lighting materials that generate heat from other flammable materials.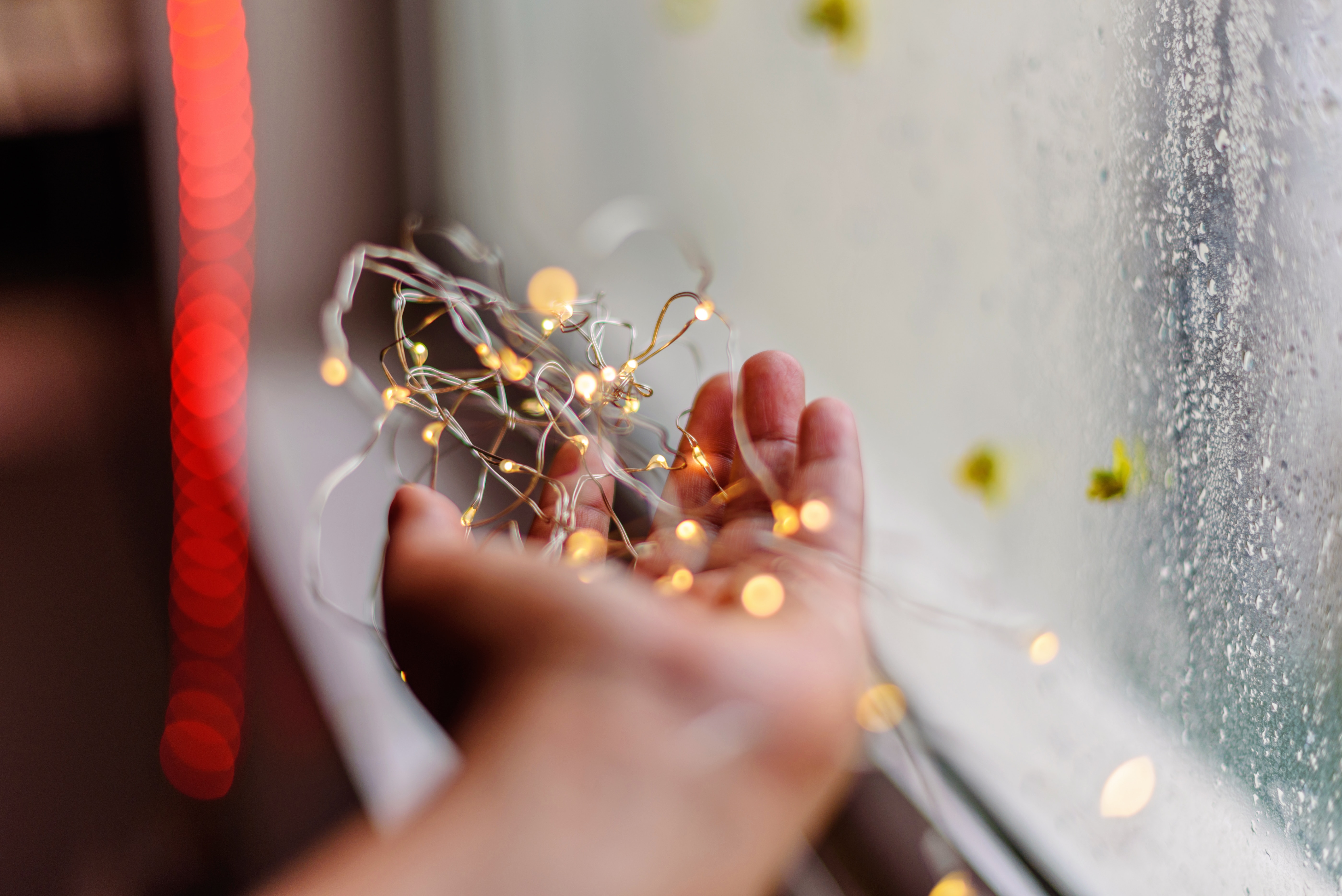 5. External Decorations Safety Measures
When you're out shopping for string lights, exterior Christmas decor, or extension cords, always look for the certification mark of an accredited certification organization such as CSA International, UL or ELT.
This way you can be sure that the product is tested to specific standards for safety and performance.
Keep in mind that outdoor lights have to be rated for outdoor use. The label "outdoor", "weather-resistant" or "weatherproof" is what you should be looking for.
If you're connecting electrical decorations outside, use only outdoor-rated extension cords.
6. Be Careful With Fireplaces and Candles
Never place open flames or candles near flammable materials such as a Christmas tree and paper decorations.
Wrapped presents are also highly combustible, so don't place them near the fireplace.
The National Candle Association urges to never leave a burning candle unattended.
Gas fireplaces should be checked annually by a qualified professional service person. If you plan to decorate the fireplace, keep the decorations such as stockings at a safe distance from the fire.
Lastly, make sure that your house is equipped with a working fire extinguisher.
As the holiday season is upon us, be sure to take precautions to prevent fires, injuries, and home robberies. Don't let things that can be avoided spoil your cheerful holiday mood. Stay merry and safe this Christmas!
About The Author: Holly Schaeffer is a long-time writer focusing on health, lifestyle, and home improvement. Originally from New Jersey, she moved to California to pursue a degree in creative writing. She now spends her days split between writing and raising her two young sons.