How to Maintain Cleanliness in Your Home

As the popular saying goes, eastor west home is the best; whether it is lavish or small, it will always be theplace where you are fully relaxed no matter what is going on around you.Therefore, it is best you keep it clean, hygienic and organized just as you doto your own body.
Most people find it harder today to keep their homes clean due to their busy schedule. But there is always an alternative. You can hire a cleaning company to clean your home once a week if money is not an issue to you. If it is, then you can follow these six simple steps to maintain a clean and hygienic home.
As you probably know, the garbagecan is the dirtiest place in your entire house. And it can attract pests suchas houseflies and cockroaches that are responsible for several diseases andinfections. To avoid diseases, empty your garbage can regularly.
Replace your lid after use to avoid flies. To minimize the smell, wash your bin with hot water and a liquid cleaner at least once a week. It is also wise to have two separate garbage cans; for your kitchen (wet waste) and living room (dry waste). Disposing of garbage on a daily basis is not an easy thing to do but it keeps your home clean and hygienic.
Live in a Dust-Free Environment
Dusty ceilings and walls are goodbreeding areas for spiders. And you know how spiders make your house look.Creepy. To avoid this, clean your walls and ceilings periodically. Dust yourwalls, ceiling fans, chandeliers and corners once a week.
Clean your floor with a mop or a vacuum cleaner twice a week. Pull up the rugs and mop those areas as they are likely to harbor dust too. Clean your sofa regularly as it accumulates hair and small particles overtime.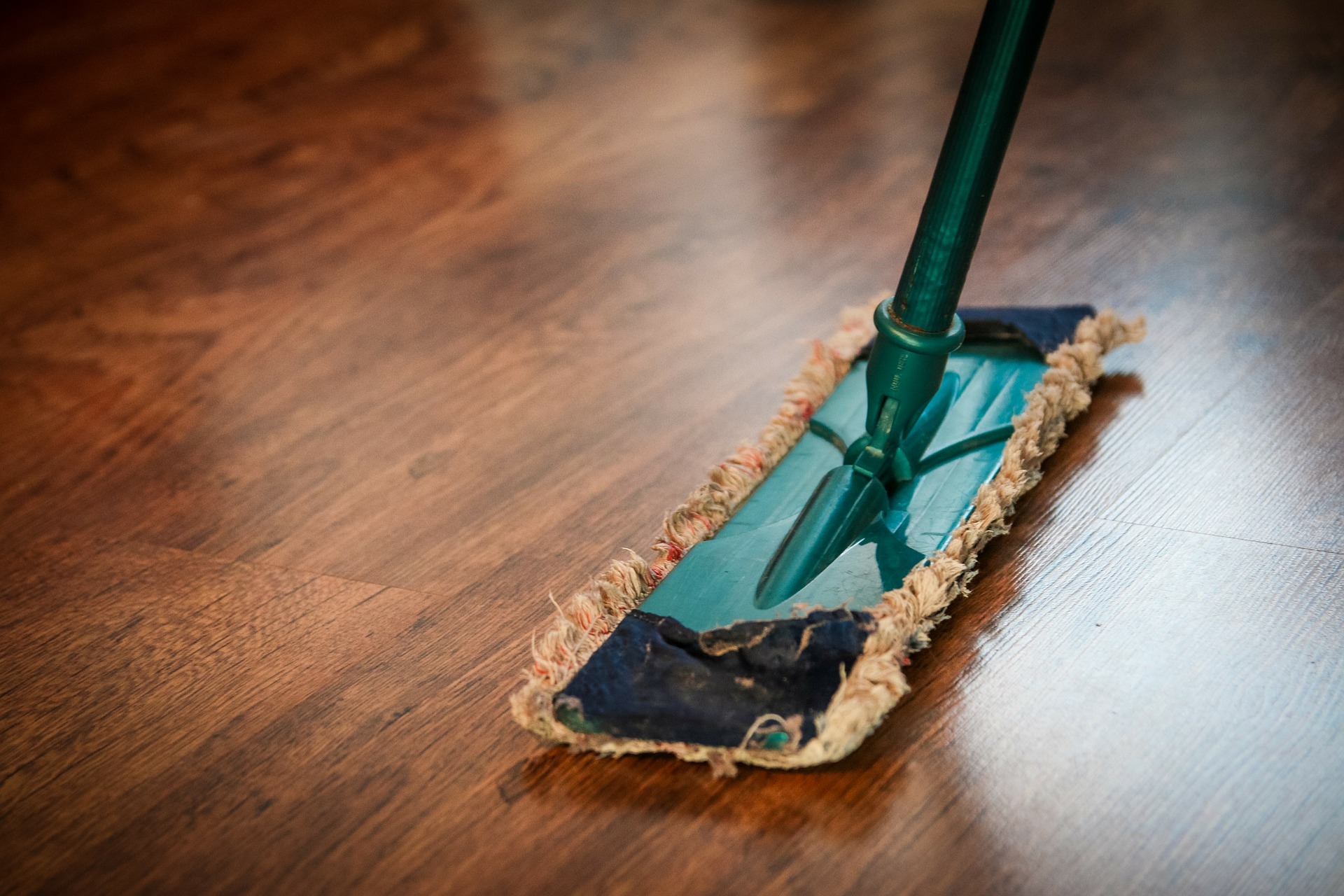 The kitchen is the heart of your home. It will get dirty on a regular basis because of the daily cooking process which is at times messy. Depending on your daily habits, keeping your kitchen clean is of utmost importance. Clean the sink and the countertop after every meal. If you happen to spill something, clean it right away to prevent it from moving to other places.
To remove grease stains and oil, dab a clean cloth in a solution of soap and water and use it to scrub. Clean your dishes just after dinner. Do not postpone this task as it will increase your burden. Also, use a limited number of dishes at any particular moment to minimize clutter in your kitchen. Check your fridge on a regular basis to throw out any old food.
Organize your Living Room
To keep your living room organized, keep all your newspapers and magazines on a shelf or in a rack. Spare a few minutes to declutter your coffee table every day. Do not get into the habit of piling up stuff as it will make your living room a mess. Just as a writer aligns his text, make sure to align your furniture.
To enhance the interior environment, you can add indoor planters. Ensure everything has its own space so that you can use it comfortably.
It is important for you to keep your bedroom tidy not only for the looks but also for a deep relaxing sleep. Your bedroom should not be your storeroom. It should only have things that you require when you get in bed. Avoid keeping your belongings on the floor. Do not allow yourself or anyone to eat in your bedroom to avoid spills.
Also, make your bed as soon asyou get up in the morning. Wash your bedding at least once every week. Foldyour clean clothes and bed covers and keep them in your closet. Remember to deepclean your bedroom at least once a month.
Take Good Care of Your Bathroom
The bathroom is an important section of your house that deserves your attention. After every shower wipe the doors, walls and floor thoroughly. Remove all the water so that it dries quickly.
Open the air vents and windowsfor a couple of minutes to let in fresh air that will enable your walls andfloors to dry faster. Your bathroom should have enough hooks and bars to keepyour clothes and towels off of the floor.
Conclusion
Maintaining cleanliness in yourhome is not difficult but it does require your time and effort. Sacrifice acouple of minutes every day to clean or tidy up a section of your house. Again,if you are too busy, you can always hire someone to do it for you.
About The Author: Kurt Walker is an experienced editor and a copywriter at assignment helper. He has been working at EssayHave, ResumesPlanet and UK Careers Booster in London for three years. He also writes on CollegePaper where he assists students and tutors. As a journalist, he contributes his views and perspectives on topics such as education, productivity, inspiration and technology.