Home Improvement Ideas To Give Your Home A New Look

Your home is supposed to be that one place where you can feel absolutely comfortable. It's also no secret that a newly renovated house can make your time spent there so much more enjoyable. While serious reconstruction will cost you a lot of money, there are many simple and cost-effective improvements that can give your home a completely new look. So why not use the opportunity to make the space around you modern and inviting? Here are seven ideas on how to achieve this:
Kitchen Cabinets
If you want to freshen your kitchen up a bit without spending a lot of money on it, you may consider exchanging the handles. You can buy one of the ready-made ones or get creative and make your own. Whichever option you choose, you'll be surprised how much of a difference such a small thing can make to a room.
Wallpaper
Implementing wallpaper can give a room an entirely different atmosphere. There are many modern designs available on the market that have nothing to do with those old-fashioned patterns or bland colors that we can encounter in old houses and want to get rid of at the first opportunity. Current trends involve bold floral and textural patterns, geometric prints and metallic elements. While such vivid designs can be a little overbearing, especially in smaller rooms, they are great if you'd like to create an accent wall.
Crown Molding
It's a great choice if you want to give a completely new feel to your interiors. It is incredibly easy to install, and basically all you need to do before ordering is to carefully measure the amount you need and choose your preferred style. You can use it around the ceiling or to accentuate your doors or windows. Once fitted, you can paint it over to make sure it's complementary to the room's design.
Garden Canopy
A garden canopy is a great solution for every backyard. It will not only create a unique climate in your yard and create a shade where you'll be able to enjoy your summer afternoons. Since they are often made with waterproof materials, even rainy weather won't stop you from spending time outdoors. If you can't imagine anything more irritating than an evening with your friends ruined by insects constantly pestering you, a screened canopy may be exactly what you want. It will not only give you a comfortable sitting area but also keep the mosquitoes at bay.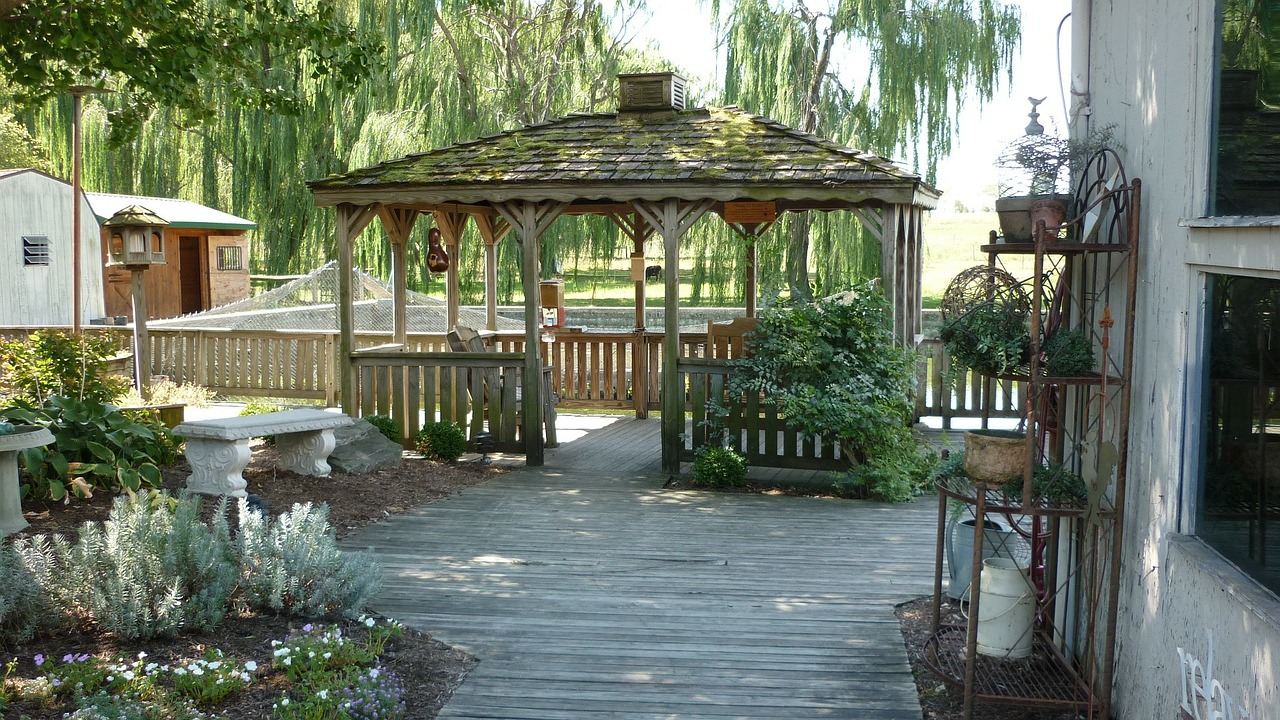 Juliet Balcony
For those who'd love to spend their time on the balcony but their current residence doesn't allow them such a luxury, the best option may be the installation of a juliet balcony. While it doesn't give you any additional space, it lets you fix glass doors or big windows, which will let a lot of sunlight into the room and create an illusion of an outdoor atmosphere indoors. It's also a great way to transform your house's exterior, depending on your preferences you may choose to install a glass or metal juliet balcony.
Under-Cabinet Lighting
While under-cabinet lighting can't be used as a main source of light in the room, it's a great option to provide extra lighting to the work surfaces. It's not only a very stylish addition but also an energy-saving one, as you can simply use smaller lights focused on the area you're currently using without having to illuminate the whole room. Although it's most commonly used in kitchens, it can be implemented whenever you want to highlight space under any cabinet.
Chalkboard Paint
Whether chalkboards bring you unpleasant memories of school or make you nostalgic for your youth, chalkboard paint will be an interesting addition to any home. You may use it in a kitchen, since it's not affected by water or maybe you want to give your kids some space on the wall that they can actually draw on. It's also a great way to create an accent wall, which you'll be able to transform regularly to fit your current mood. If the idea of a black wall puts you off, don't worry – chalkboard paint is now available in almost any color you can imagine.
If you choose to implement any of the ideas above, you can be sure that your home will get a completely new look. Depending on the chosen project and your DIY abilities, you may even be able to accomplish it entirely on your own. There is absolutely no need to spend huge amounts of money on home renovations every time you want to refresh your interior, as very little changes can do wonders as well. Sometimes all you need, in order to reach incredible results, is a good idea and willingness to sacrifice some of your free time.
About the author: Rachel is a young wife of a fantastic husband and a mother of two little daughters. Rachel loves to write and read blog posts about all sorts of things.