Enjoy Your Home Even in the Chilliest of Climates
Building your home is an exciting and tedious project; this can be especially challenging when designing a home in a cold climate. Of course, you want your custom designed home to be enjoyed in all four seasons, but how do you enjoy your home in below-freezing temperatures? How do you make your home efficient for cold climates, snow, and ice? Here are some tips and ideas to consider when building your home in an area that has an especially chilly climate:
Install Windows That Allow For Natural Light
Bringing natural light into your home all year round is important; however, one of the most important times to incorporate natural light is during the winter and especially during the cold fall and winter months when it is typically darker outside. Natural light not only creates a warm and welcoming atmosphere for your home, but it also offers health, comfort and energy-efficient benefits as well.
Installing windows in the right places in your home will utilize the sun as much as possible.
Additionally, the use of natural light through proper window installation as a means of heat will result in you having to run your heater less which will save you money and make your home eco-friendly.
Install Proper Insulation
With the use of the right windows, proper insulation will be efficient in your home by keeping the heat inside. Insulation is always an important aspect to consider when designing a home; however, it is especially important when building a home in a cold climate. Home Appraisers in Philadelphia pointed out that insulation is important to keeping your home warm and comfortable; however, insulation is also particularly important for homes built in cold climates because colder climates mean more snow which means more moisture.
If moisture seeps into the walls of a home, your home can very easily be damaged or destroyed, not to mention your personal items that could also be damaged from moisture seeping through insulation.
Proper insulation will also cause you to run your heater less which will save you money and be environmentally savvy.
Design A Steep Roof
A steep roof is key when designing your home in a cold climate. With a cold climate comes to snow, and snow can damage your home in drastic ways if your home isn't designed for it. By installing a steep roof during construction, when it snows, snow will slide off better than roofs that are on a small slant; this will prevent accumulation.
If your roof has too much snow, not only could it seep into the walls and ceiling, it could also cause the roof itself to buckle and cave, costing you thousands of dollars in repairs.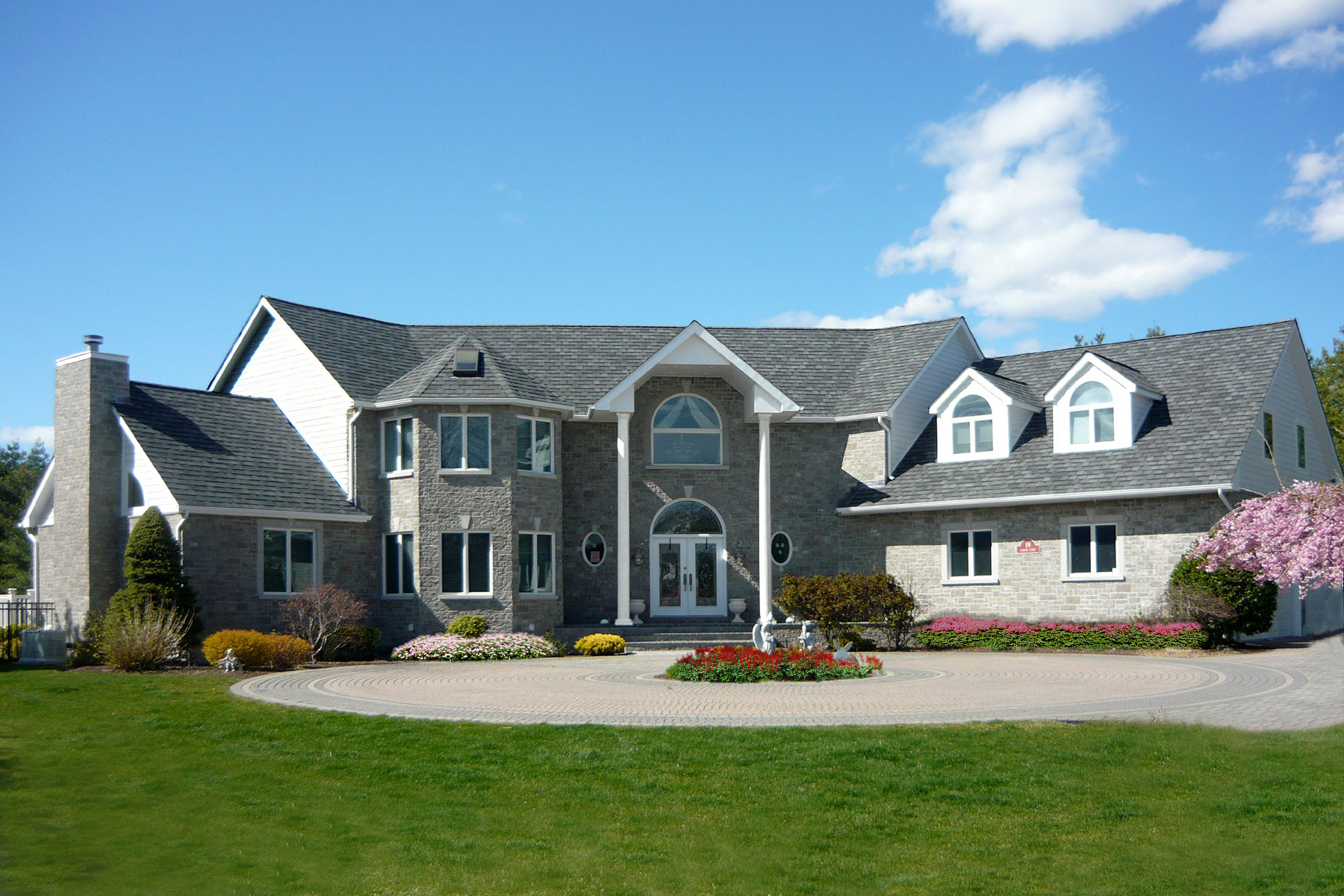 Passively Heat Your House
Passively heating your house means that you are using the energy from the sun to heat your home. Some examples of passively heating your home are:
Installing solar panels on your roof
Designing rooms to have windows in particular spots
Installing windows with different glaze requirements and architecture
Installing walls that collect and store solar energy
Heating your home this way will benefit your home built in a cool climate because, in addition to running a heating system, your home will always be warm because it will store, then distribute heat that comes from the sun, there will always be some form of heat in your home.
Passive heat is also efficient because you will have to run your heating systems less, again saving energy and money.
Install Fireplaces
Fireplaces offer many benefits to a home; in addition to creating a warm and cozy setting in your living room or family room, fireplaces (non-electric) create warmth for homes, even when the power is out. Installing a fireplace in your custom home is a good choice if you live in a cool climate because it provides warmth, heat, and can even be used for cooking.
Fireplaces also don't use energy so can heat your home at almost no cost while also helping the environment.
Put These Tips into Action
Before designing your home, make sure to do proper research, develop a plan and contact a custom home builder. Using tips and strategies such as the ones above will make your home durable and strong during harsh and cold weather while also being efficient in terms of saving you money and saving the environment.
About The Author: Jennifer Bell is a freelance writer, blogger, dog-enthusiast and avid beachgoer operating out of Southern New Jersey