Why investing in new property should be a priority this year
Investing in a new property has been more and more lucrativethese recent years. If we take a look at the last 50 years, it will be clearthat buying a real estate that won't serve you as a living space is a way toearn (a lot of) money. The real estate market offers you plenty ofopportunities to invest and double your investment. However, this process isfar away from simple. Even though there are a lot of factors to consider wheninvesting in a property, it is definitely something you should try out thisyear if you are looking for a way to make a profit.
1. Location matters
It doesn't matter whether you're thinking of buying a new property in order to resell it/rent it or you simply want a second home, location is the key. Maybe you think it's the price you should pay attention to first, but actually, it is the location. You need to consider the locations that are profitable and will be in the future. In other words, a location that's high in popularity due to a growing business market or attractive natural beauties is the one you should think about. Time spent browsing on the internet on the top locations will be well spent. It will give you an insight on which locations are hot this year and would provide a good investment.
2. Basic rental property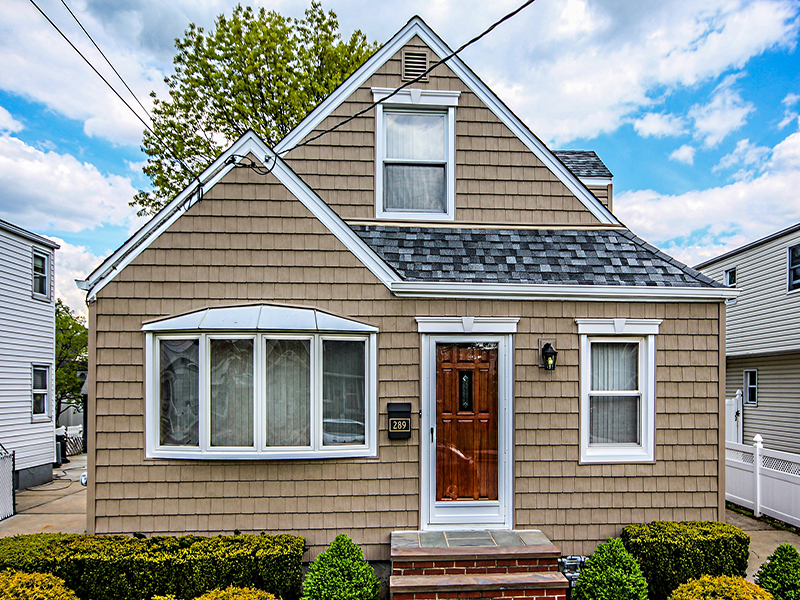 In most cases, this type of investment is a pretty sure way of making a profit. Here, you simply buy a property in order to rent it to a tenant. More and more people are deciding to rent a place instead of buying it, and they make a long-term commitment, and this year won't be any different. If you think ahead and buy a property for rent, you are in for a long-term profit. In the beginning, you, as a landlord and the owner, will be responsible for paying the mortgage and costs of maintaining the property. In an ideal case, you will charge the rent just enough to cover all the expenses. It is smart not to try to earn more in the beginning until you pay off the mortgage. Be patient enough and you will soon start earning from this property. What's more, it is even possible that the real estate increases its value over the course of time (due to your upgrades or the development of the area it's in). Therefore, you could end up with having a more valuable asset than you have bargained for in the beginning.
3. Finding the right professionals
If you are planning to make a profit from new real estate, you have to make sure you have the right professionals by your side. The first thing to do is to find a local estate agent who represents buyers that reselling real estates you are interested in. A good real estate agent will have a good knowledge of the area you are interested in. Many people make a mistake by doing research on their own or consulting a friend. Even a friend with best intentions can give you bad advice just because of the lack of information or expertise. Follow the example of homeowners: the real estate market is big and ever-expanding. It is difficult for a layman to have insight into everything that is happening in this market, as it is a quickly-changing market. So, anyone who wants to buy real estate, especially in bigger cities, looks for an agent for advice at the right time. Consulting an expert will almost ensure the purchase runs smoothly and that you also know you are doing the right thing.
4. A real estate investment group
Another popular way of making a profit from a real estatethese days is becoming a part of a real estate investment group. In case youdon't want to be a landlord and thinking about the expenses on your own, thiscould be the right solution for you. Here, a company builds a set of condos orapartments and then offer investors to buy them. As a single investor, you canown one unit or more of them, but it is the company that takes care of them,including the maintenance, the expenses and the interviews with potentialtenants. In exchange, the company gets a percentage of the monthly rent youreceive.
5. Real estate trading
In case you are prone to bigger risks, you can try out real estate trading. The real estate traders are almost a complete opposite of the landlords who focus on buying a real estate and then renting it. Real estate traders buy a property and hold onto it for a really short period of time. They usually own the property for three or four months before selling them for a good profit. This method is also called "flipping properties". The trick here is to buy an undervalued property that has a lot of potential if you invest in it a bit, with a new kitchen or bathroom, wait for the right buyer, or it is located in a very hot market where you know you can make a great deal in the end.
All in all
Real estate is always a good choice if you want to earnmoney, but only under certain circumstances: know your options, choose theapproach you are comfortable with and consult the right professionals.
About The Author: Audrey Taylor was born in San Francisco, and moved to Adelaide at the age of five. Marketer researcher and social media manager on hold, full – time mommy of a cheerful two-year-old. Graduated from Queensford college, worked in a couple of marketing agencies across Australia, eager to learn more about business and share her experiences. Traveled across Europe. Her hobbies include: home decor, fashion, travel, music, old movies. Twitter: https://twitter.com/theaudreyworld