12 Inspiring Halloween Ideas That`ll Make Your Home Attractive to Neighbors
Are you excited to decorate your home and prepare for another Halloween? If yes, rest assured you are not alone since millions of people all over the world are trying to do the same thing these days.
It's hard to imagine a person not thrilled about making some home upgrades and celebrating October 31st the way real enthusiasts are doing it. More importantly, it's hard to imagine a person who doesn't want to turn his/her house into a genuine Halloween fortress.
But how exactly can you do it? Is there a way to make your place charming, spooky, and mind-boggling?
It turns out there is more than one thing you can do here! In this post, we will show you 12 inspiring Halloween ideas that will make your home attractive to neighbors. Let's check them out!
1. Ghostly Lanterns
Halloween decorations without ghostly lanterns can and will be considered incomplete. It's a simple way to make your home more attractive without spending a whole lot of money on buying expensive equipment. How can you make this item?
All you need is a gallon milk jug and some drawing proficiency. You should draw a ghost face on the surface and put some lights into the jug. Of course, you are free to make multiple lanterns like this and spread them through the porch or along the walkway.
2. Hanging Bats and Ghosts
Another simple but effective Halloween decoration comes in the form of hanging bats and ghosts. You can make it single-handedly, but it's even better if you invite children to help you out. Use old egg cartons as drawing material and paint them in a way that suits your Halloween imagination. This option is practically free of charge, so don't hesitate to play with your kids and test all sorts of crazy drawings.
3. Decorate Your Windows
If you want to make the Halloween decoration visible from afar, you might as well dress the front windows. It's a great way to give your home that much-needed spooky and frightening look, thus impressing every observer from the neighborhood.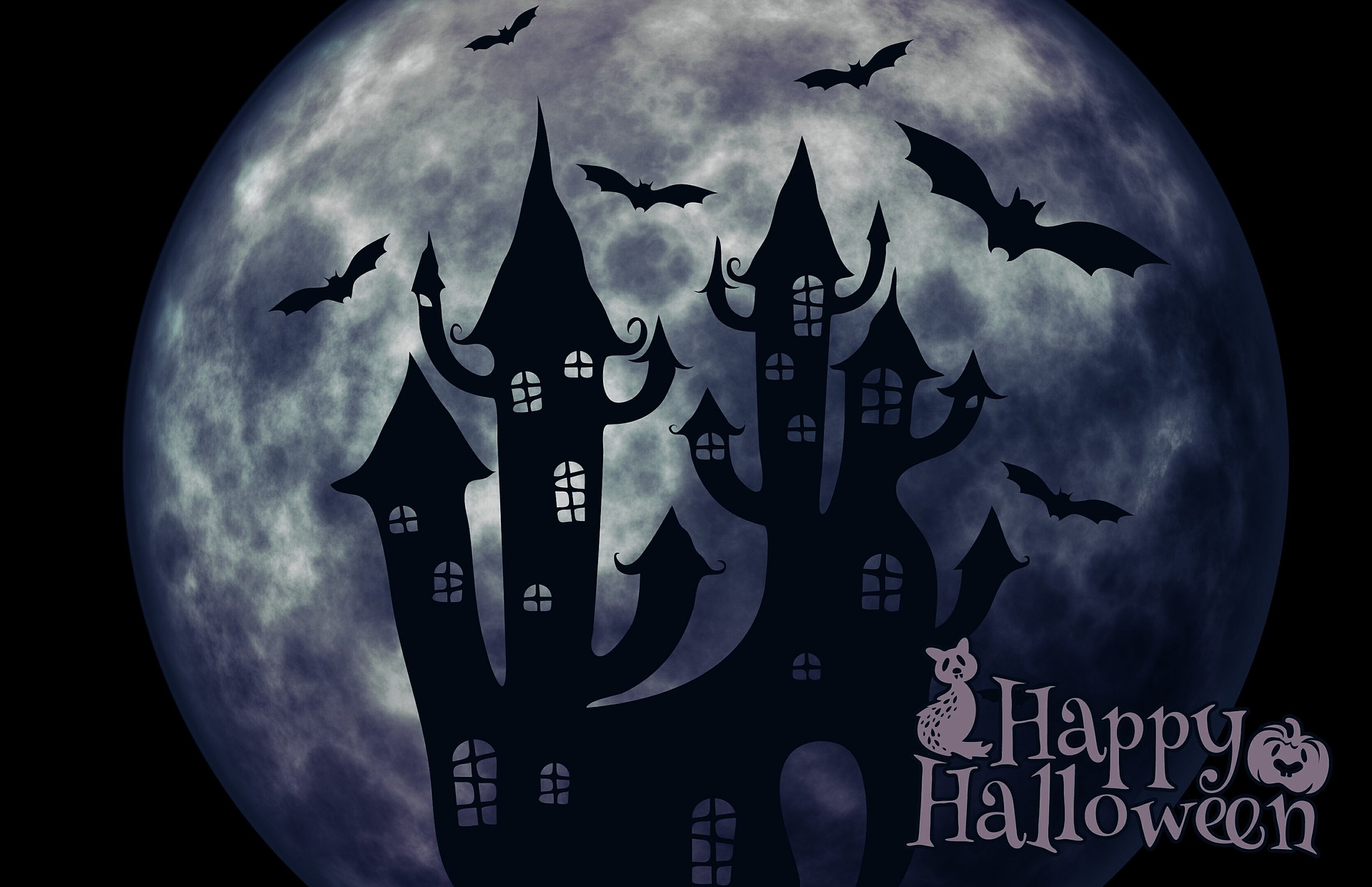 Jake Gardner, content creation expert, explains that windows are large surfaces which give people the possibility to play with different shapes and styles: "There are many options to consider here, but skeletons and ghosts are the usual suspects when it comes to dressing windows."
4. Decorate Your Garage Door
Do you know what's even better and more impressive than decorating front windows? The answer is easy – it is dressing your garage door! This is probably the biggest clean surface you can choose to decorate on your house, which is why we recommend you to pay special attention to planning.
What does it mean? Well, it means you should spend some time thinking about the most appropriate sketch for the drawing. You can paint it all there – ghosts, witches, pumpkins, and so on, but the thing that matters is to make it beautiful and well-crafted.
5. Make Some Witch Legs
Do you want to hear another great Halloween decoration idea for your home? That's right, we are talking about witch legs that you can make and add to your front porch planter! Here's what you need to make this one:
Garden stakes
Any kind of stuffing material
An old pair of stockings
A pair of old leather shoes
As you can see, a pair of witch legs is easy to make, but it can make all the difference between yours and your neighbors' Halloween decorations.
6. Add a Few Ghosts to Your Front Yard
If you are a skilled craftsman, perhaps you could try making a few ghosts. The easiest way to do it is by using old bedroom sheets, a little bit of wire, and lamps. Spread the sheets using metal wire and turn on the light to create a thrilling ghost-like impression in the front yard. It probably won't look that great during the day, but it will be amazing after dark.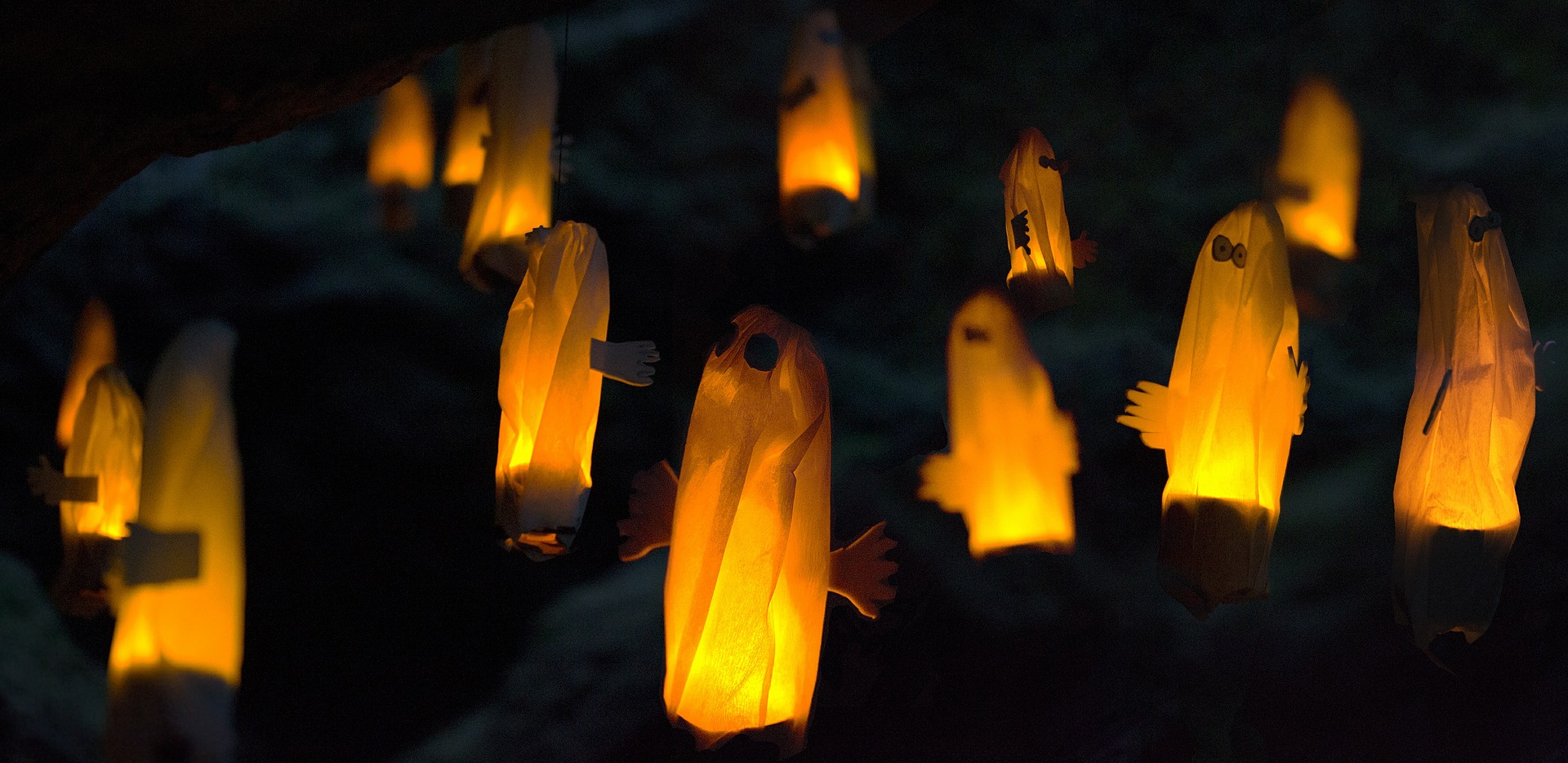 7. Repurpose Old Summer Beach Balls
If you think that old summer beach balls don't have a purpose anymore, we urge you to think twice. Namely, you can repurpose beach balls to make very interesting Halloween items. For instance, you can paint a rubber ball so as to create a large bloodshot eyeball. It's not exactly traditional Halloween decoration, but who says it has to be? Bloodshot eyeballs look silly and freaky at the same time, which makes them perfect for October 31st.
8. Creepy Wall Hangings
This Halloween idea can be implemented both on the outside and the inside of your home. The Internet is packed with incredible creepy wall art that can make your place seem scarier and more frightening than ever before.
All you need to do is to download the preferred wallpapers, print them, and place them on the wall. Another option is to pop designs into frames and turn them into scary pictures.
9. Make a Spooky Terrarium
If you are thinking about making a terrarium, you might as well realize the idea before Halloween. Give it a simple twist by adding spooky elements such as skulls, pumpkins, and bats to make it look strange and obscure. This idea doesn't require a lot of work, but it can do miracles for your Halloween decoration.
10. Skeleton Drinkware Collection
If you want to spend some money to make the Halloween celebration even spookier, we recommend you to buy skeleton Drinkware collection. You can purchase it inexpensively, while the effect of serving drinks in skeleton-shaped glasses should be excellent. It's a nice element to have in your house even after Halloween and your guests will definitely love it.
11. Skull-Shaped Tequila Decanter
Are you one of those guys who plan to spend Halloween drinking and partying with a bunch of friends? If yes, then you should get a skull-shaped tequila decanter. The price of this item is steeper than the glasses, but who could resist pouring drinks from such a charming hand-painted decanter?
12. Get Some Spellbooks
The last tip on our list is to craft a few spellbooks and place them on the living room table. You can do it by covering regular books with leather jackets, making them seem antique and mysterious. Place some candles and wine bottles next to it and the whole Halloween picture will be complete.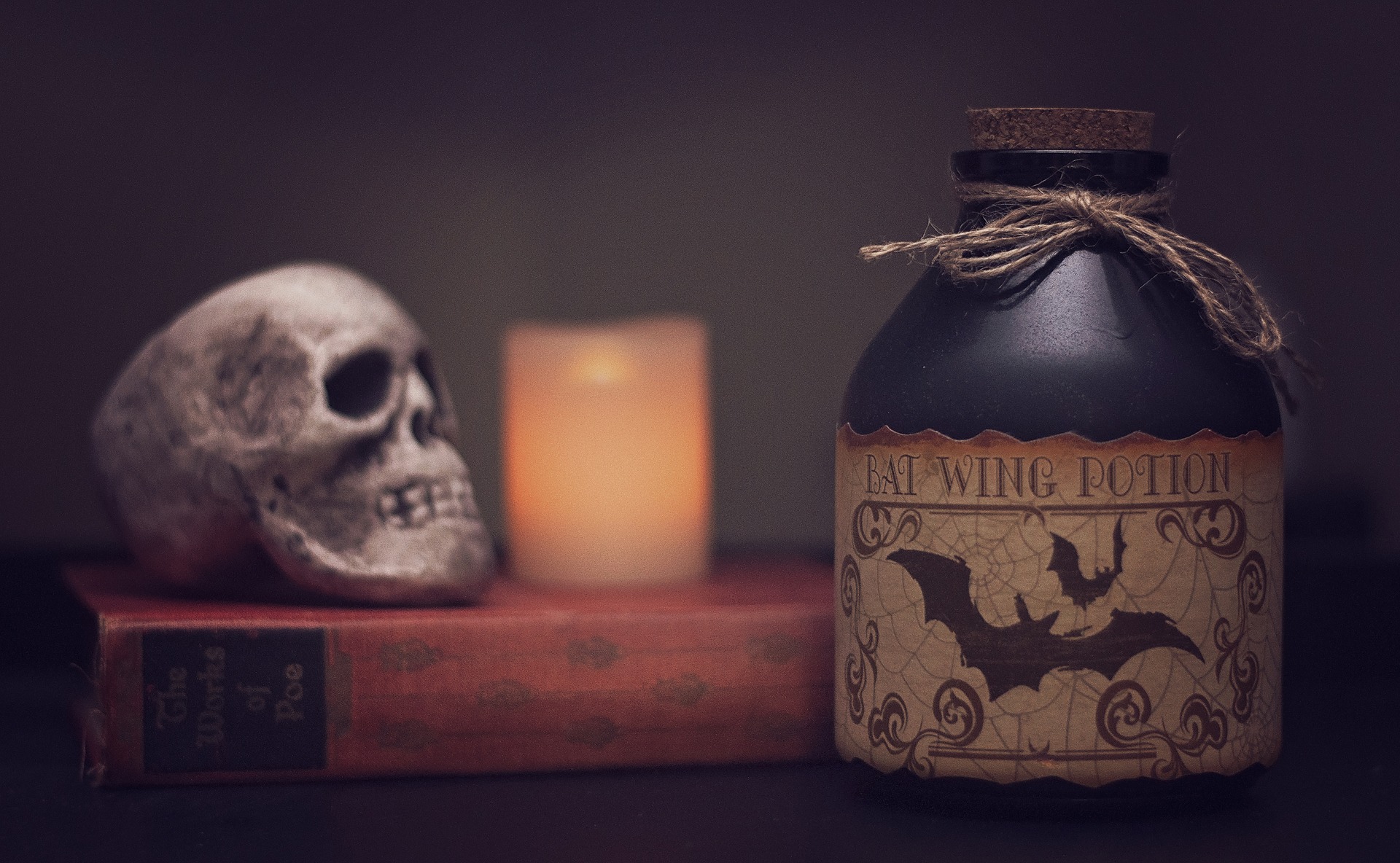 October 31st is near and we all want to make the most of it by decorating our homes. If you want to celebrate the scariest holiday properly, you should think about the ways to make your place as spooky and exciting as possible.
In this article, we showed you 12 inspiring Halloween ideas that would make your home attractive to neighbors. Which one do you believe to be the finest? Do you have other interesting suggestions to share with our readers? Make sure to leave a comment – we would love to see your Halloween ideas!
About The Author: Scott Mathews is a full-time designer and a part-time member of dissertations services and assignment writing services UK, such as Best Essay Help and Bestessayservicereviews. Besides being a custom essay service expert, Scott is also a passionate writer who specializes in self-branding and personal development. Scott is a father of two boys and a passionate long-distance runner.