6 benefits of vinyl siding

If you're thinking about redoing the exterior of your home this summer, make sure you consider vinyl siding. Although there are a number of siding options that could work great, from fiberglass to veneer stone, there's a reason why vinyl siding is becoming increasingly popular.
Explore these six benefits of vinyl siding so that when you talk with an exterior design expert about updating your home, you'll already know what vinyl siding has to offer.
1. It's quick and easy to install
Even though you won't be the one doing the installation yourself, the fact that vinyl siding is easier and quicker to install is one of the main reasons why it has become such a popular option for house exteriors. Vinyl siding minimizes the amount of time you'll be inconvenienced during the installation process and maximizes how long you get to look at your beautiful new home.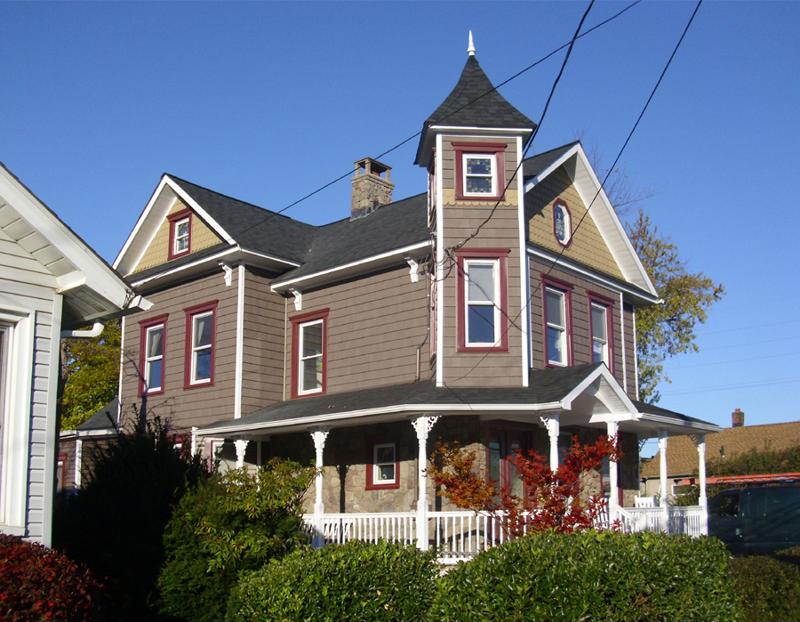 2. It's financially smart
Aside from its quick installation, the inexpensiveness of this siding option has also contributed to its growing popularity. Vinyl siding can be more affordable than many wood options without sacrificing that authentic, high-quality look.
3. Vinyl siding is simple to maintain
Once your siding is installed and paid for, the benefits don't stop there. Vinyl is designed to continue looking new and clean long after it's installed. Alure Home Improvements' exterior design experts only recommend spraying vinyl siding with a normal garden hose once or twice a year to keep it looking pristine. Other than that, there's nothing you need to do to maintain this effortless siding option.
"Modern vinyl siding allows you to pick your ideal home color and keep it for years."
4. You'll get the color you want without paint
The fading, brittle plastic siding of the past is long gone. Now vinyl siding gives homeowners a wide range of colors to choose from that won't fade regardless of their UV exposure. Modern vinyl siding allows you to pick your ideal home color and keep it for years.
5. It's durable and long-lasting
It's not just the color that's here to stay. Modern siding is designed to withstand storm winds and the severe weather that the Northeast is known for year-round. Vinyl is resistant to minor damage like dings and dents as well.
6. It can help your home stay green
If you're concerned about keeping your heating bill low in the winter and keeping cold air indoors in the summer, vinyl siding can help. When installing modern vinyl siding on your home, it is a great time to add additional insulation to your home's exterior. This can help improve your house's building envelope.
Talk to an exterior design expert about how vinyl siding can benefit your home and your family.