Thinking About A Remodeling Project?

At Alure Home Improvements, after 68 years of experience one of the things that usually find its way into a conversation about remodeling is how to estimate the return on investment (ROI).  Will this add value to my home?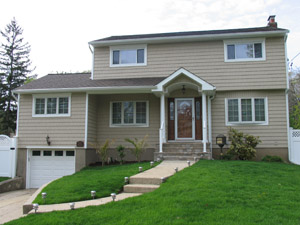 Ownership of a home is likely to be one of the largest investments most families will make.   The value of a home and it's marketability when it is time to sell have everything to do with the care a homeowner brings to that dwelling.  Protection of one's hard earned investment over time often means engaging in some kind of upgrade, repair or addition to the existing home.  There are many rooms to choose and projects indoors and outside to consider.  Alure is a one stop shopping experience for any of those projects in addition to being a resource for information about how that remodeling effort will impact the actual home value.  Too often a project underperforms as something that will add value to the resale price of a home and sometimes leaves a homeowner dissatisfied after the work has been completed.
A full service remodeler, Alure can be a great resource specifically when it comes to the return on investment for any projects.  While there are certainly advantages to the upgrade of interior or exterior space, it is hard to create a 100% return in dollar value when affecting home improvements.  The positive thing to remember is that there is no way to correlate ROI to the enjoyment you and your family may get from a newly remodeled space, nor is it possible to predict how the housing market in New York will perform year over year.
The project that's next on the list could be exterior roofing, siding or replacement windows or an interior remodel of a basement, kitchen or bathroom.  While some projects cannot wait and may be a needed repair, others may be simply the homeowner's choice.
However, here's a short list of the projects that rank highest in return value as well as an indicator of which ones don't register big on the real estate buyer's list of wants when they are home shopping.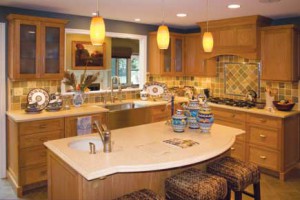 Kitchens, Windows, Siding and outdoor Decks rank among some of the best projects to choose.  They will provide approximately 80% or above in anticipated ROI.
While return on investment doesn't reflect a family's enjoyment of the space, some projects can seem a bit pricey based on what they don't provide.  At only 53% ROI or lower, the following are projects homeowners often mistakenly consider. The home office, a back up generator, an upscale master bedroom or an upscale garage all fail at increasing the average value of a home.  The truth is a prospective home buyer may not have the same need or place the same value on those remodeling changes you made when you are offering to sell your home.
These other home improvement projects represent more of an individual homeowner choice than being able to provide added value.   It can sometimes become an issue when determining value in today's market.   Unfortunately, not everyone's preferences include those amenities you may have provided yourself as a homeowner.
It remains true that the current average price of a home in America has fallen farther since June of 2006 than it did during the Great Depression.  That number is at 26% and should be part of your considerations when estimating the value of your home after a remodeling project.
Subsequently it pays to be informed about your choices when considering home improvements.   Protecting or increasing the value of your home is a perpetually moving target and homeowners are more than interested these days to stay informed.   At Alure we want to be your friend in the business and are available seven days a week in our showroom in East Meadow.  Our Design staff is well prepared to discuss and review any and all of the ideas you may have for your home.