What Resources Are Available When Considering A Kitchen Remodel
A significant advantage to keep in mind when considering Alure Home Improvements for your kitchen renovation is the resources that we have available to help make the process both stress free and enjoyable. Some homeowners come to us with a very clear vision of how they want their new kitchen to look, while others just know they are ready to begin and look to us for ideas and guidance. Regardless of your situation, our highly trained and experienced staff is standing by to help. The perfect place to begin that adventure is in our gorgeous three-story showroom in East Meadow, New York where you will find full size displays and a large array of tile, countertops, and accessories.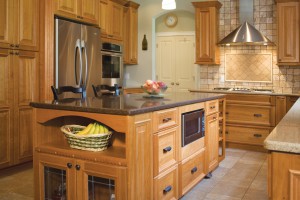 A kitchen remodeling project, or for any other room in the home, can seem overwhelming for some without the right help. At Alure Home Improvements, our process is designed to take the risk out of home remodeling and the potential stress it can cause is completely unnecessary. After all, giving any room in your home a makeover should be a fun and exciting time. Yet, with so many options to choose from, color schemes to consider, countertops to explore, and unique furnishings to discover, it can be tough to know where to begin.
Fortunately, we have a lot of very talented people on staff and here are some examples of the types of resources that are at your disposal at Alure:
Certified Kitchen Designers: These designers have met national standards in the kitchen remodeling industry and show that they have an advanced knowledge in the design, planning, and execution of residential kitchens.
Three Floor Showroom– Our East Meadow facility is continually updated with the newest products and displays of what the remodeling industry and manufacturers have to offer.
Design Imaging and 20/20 Design Software: See the results before you begin is the best way to avoid costly mistakes regardless of which project you undertake. It may be a full color depiction of the exterior of your home or a perspective drawing from a computer generated file of your new floor plan. This can only help ensure that the choices you have made will become reality and turn into the space that you've dreamed about.
Library of Kitchen projects on file and accessible on the web site. Our fully engaged web site provides a gallery of completed projects, reviews from raving fans and links you to our blog with related articles that will help you connect with your project.
Experienced in Universal Design: Universal design now offers accessibility and luxury for all of the family members living in a home while still fully enabling those who may have mobility or accessibility issues. The many choices available make the decision to upgrade your space so much more than grab bars and wheelchair access.
Fully dedicated service department: Our service department not only protects your project from any unnecessary delays, they remain available for any possible emergency. Certainly a positive result, it helps keep the crew onsite at your home until the project is completely finished. We then provide a service warranty for a full five years in addition to what is provided by the individual product manufacturers.
Major Brands: We lead with several well-known manufacturers and stand behind their installation and warrantees.
Environmentally conscious experts: Team members with hands-on experience helping homeowners ensure that their kitchen is green, energy efficient, and sustainable.
Two separate programs engineered to suit the remodeling options you choose:

Custom: The definition of a custom kitchen is when there are going to be alterations to the walls enlarging or changing the footprint and design of your existing kitchen combined with the re-location of major plumbing and electrical or gas lines. The design process requires that you spend a little time in our showroom where a virtually limitless array of products and styles will ensure that your completed project is exactly what you want.
10 Day Kitchen: This program is designed to optimize the potential of your remodeling project with a focus on timeliness resulting from a systemized approach. The shopping experience is an in-home consultation with one of our designers who will bring the showroom to you by narrowing your selections to a wide array of products, styles and design options. Your consultant will then be able to give you an exact price to the penny.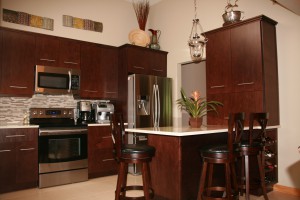 Ultimately, we're here to help with any and all of your kitchen remodeling needs big or small and can help you design the kitchen of your dreams. To learn more about our kitchen remodeling services, contact us today or stop by our conveniently located showroom in East Meadow, New York.