Home Remodeling Projects That Pay Off In The Long Run

Fixing up your home is certainly not an easy task since it always involves a lot of messy and dirty work. But you shouldn't worry much about it because there are many redecorating things that you can do without putting too much effort into it, and what is more, some of the upgrades wouldn't cost you that much as well, and they would surely last for a long period of time.
Spice up the living room
One of the easiest tricks to rejuvenate and brighten your living area is to change that dull furniture with contrasting colors. If you have pastel-colored walls then try buying a sofa with more vivid texture, for example, look at colors like blue or green and you would be surprised what kind of change that would make. Rearranging your furniture can also contribute to a magical shift, but then add a patterned rug, funky cushions or a floral painting which would visually alter your common space. If you have more money to spare, you can mix up your living room with a combination of modern and traditional styles and put a vintage coffee table, wooden mirror or an antique sofa. Moreover, if you need storage, you can swap monotonous shelves with decorative ones and put some unique wooden baskets to store your belongings. Also, consider applying some cool wallpaper or change the tedious curtains with some hip ones.
Modernize your bathroom
Investing in redecorating and improving your bathroom is definitely the most lucrative project that you can do in the long run. You should ignite your imagination and reshape your bathroom because that type of a home renovation will give you long-lasting results. You can start by replacing the old tiles with some more rustic ones or you can completely modernize the floors with ceramic or stone tiles. By inserting a new tub, toilet, sink, faucet or just simply replacing dated shower doors, you would give your bathroom a fresh new look and that type of change would without a doubt be profitable in the future. On the other hand, if you desire to have a more spa-like feel, you can implement a porcelain massage bathtub and add some relaxing music for your full satisfaction.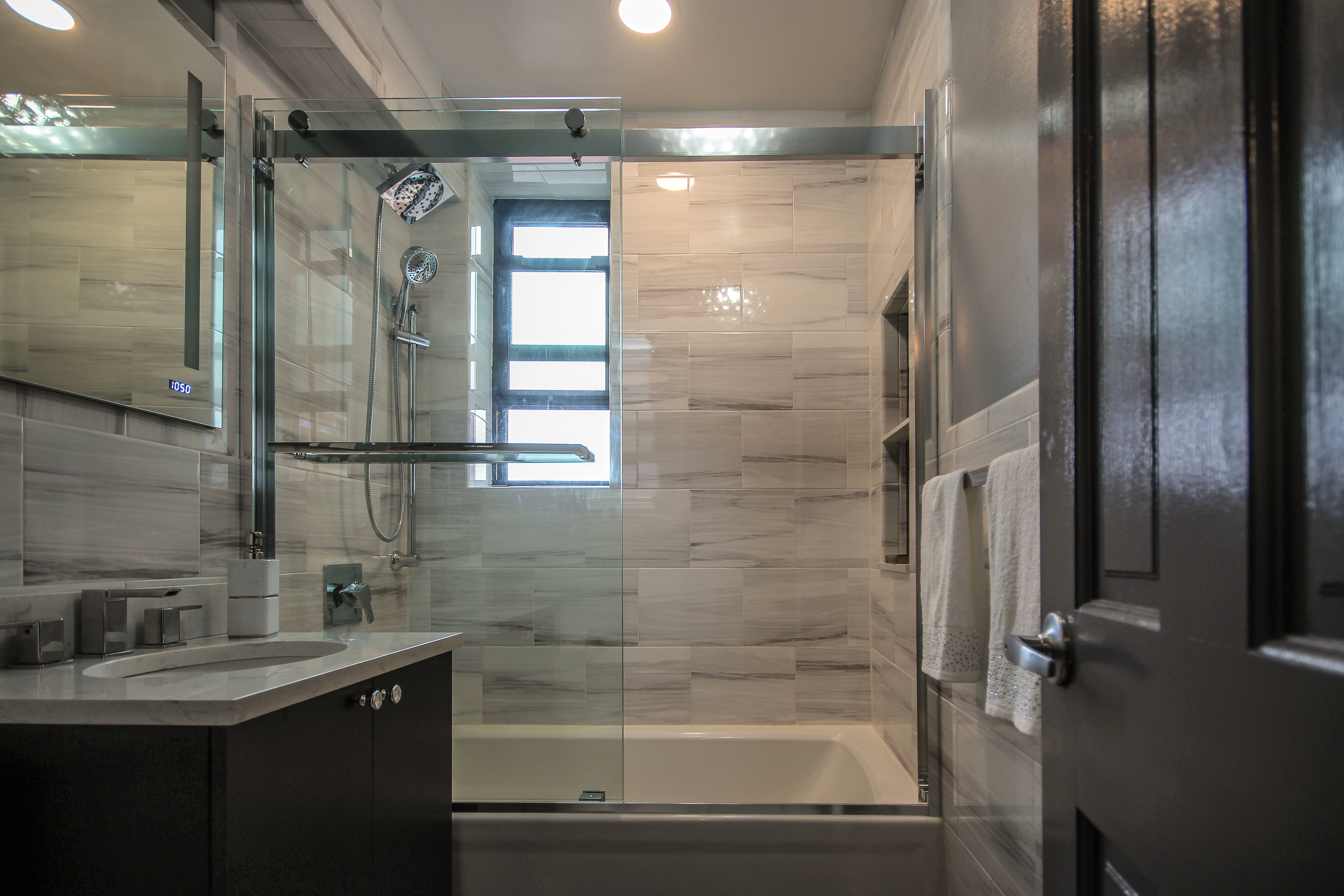 Paint those walls
Undeniably, the vast significance to your home refreshment can be done by doing some simple paintwork. Whether it is your sitting room, bedroom or hallway, adding fresh paint is the most inexpensive and the most effective way avenue of remodeling that you can do. A new coat of paint can transform the room entirely, and with little investment, you can alter the interior of your home by adding some bold colors to your walls to contrast the plain furniture or vice versa. Also, you can add texture to your walls and use different shades and patterns to create that unique and sophisticated look.
Refurbish the kitchen
Next to the living area, it is fair to say that kitchen is the place where families spend the most time, so it should be the focal point when you wish to renovate your house. The thing that would bring lengthy results is to replace the old materials with high-quality marble or granite counters. Also if you don't already have stainless steel appliances you should definitely install some deluxe new ones. However, if your current appliances are in good condition, the thing that you could do then is just simply change the material and color of your cabinets and you will have a brand new kitchen.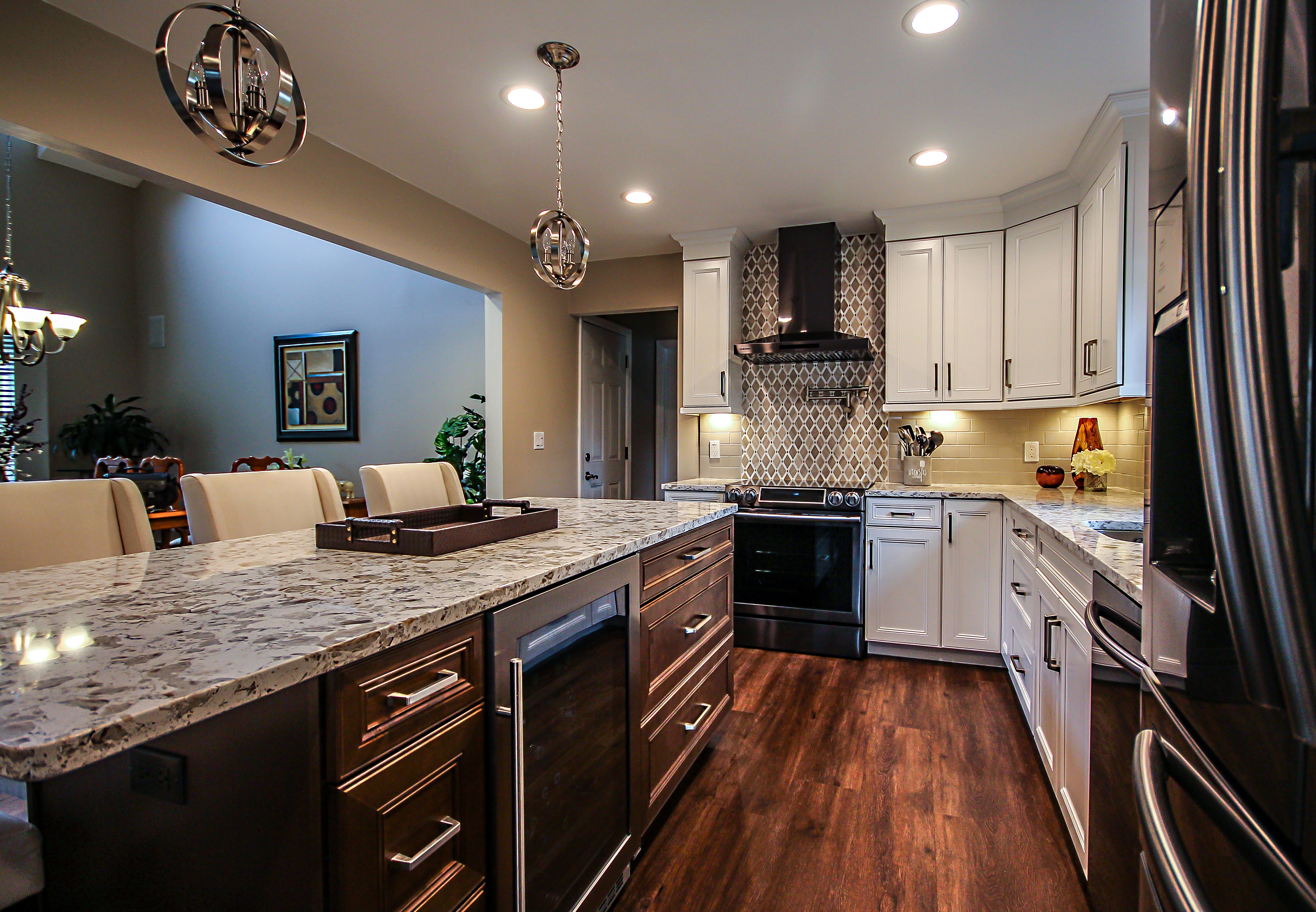 But if the lack of storage is the problem, adding open-planned wooden shelves can brighten up the entire room and give you that necessary storage. Additionally, if you need to replace the old cabinets, appliances, tables and chairs, you should do so. The old ones can be easily removed by companies for furniture removals. Most homeowners rely on such services frequently when renovating their houses, because it makes the whole renovation project easier and they don't have to worry about transportation and removal.
Outdoor improvements
Having in mind that you would be spending most of the warm days outside, you should shape up your terrace, patio or garden area so that you and your guests could sit and enjoy the wonderful remodeled space. If you wish to spend a little bit extra on renovations, changing the windows, repainting the front door or replacing the garage door would be a great investment which would unquestionably pay off. You can also add a porch to create that impressive entrance when your guests arrive. Installing additional lightning or lanterns would also make a big impact on your outdoor renovation project.
Alter the siding
Something that will surely change the outlook of your house is the complete remodeling of the exterior siding of your house. Investing in new siding gives you the opportunity to have a durable effect and it would for sure bring your money back. What you can do is change the facade with more everlasting materials or you can use some decorative stones to make your entry more contemporary and fresh, even power washing the siding can highlight the entire house.
Updating your house can be never-ending work, but doing some essential alterations can lead to having a completely new viewpoint with lasting effects. By following some of these remodeling tips, you can be sure that your home renovations will help to compensate for the money that you have invested.
About the author: Jessie is a passionate blogger and home designer. She loves writing about tips and tricks that make every home a better place, inside and outside. Besides this, she loves sports, outdoor activities and spending time with her close ones. You can find her on Facebook or Twitter