4 Kitchen Design Trends You'll Love in 2017

Planning on renovating your kitchen this year? That's so exciting! You have an opportunity to transform the heart of the home into anything you want it to be.
Sometimes, little problems can get in the way of our big dreams. You know, like the fact that space and budget may be limited. No matter! We can still dream. We can also do little upgrades that make a huge difference in the end.
Not sure where to start? Let's take a look at some of the kitchen design trends we'll be seeing over the course of 2017.
Countertops Galore
There was a time when your choice in countertop material was between laminate and laminate … oh, and laminate. You might be able to customize the color and design, but that was really the extent of it.
Now, a countertop can be constructed out of all sorts of materials. Natural stone, like granite and marble, still reigns supreme. But, engineered quartz and stainless steel countertops have quickly gained in popularity. If your budget allows, you can even opt for quartzite! These materials will continue to be popular because most of them can be easily customized.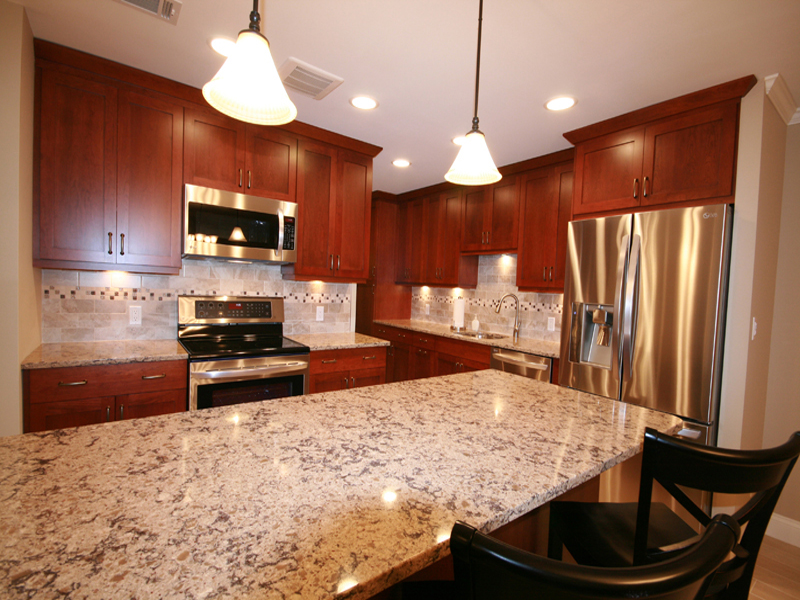 Country Chic
Feeling tired of modern, minimalist design? You're not alone. There's been a revival … of the country sort. Don't worry, though. We're not looking at a return to all around knotty pine. Instead, kitchen design will continue to expertly mix and match styles. Expect to see an old-fashioned stove set against modern cabinetry, or a butcherblock countertop set beside sleek appliances.
Store It
If the last few years were all about custom and personality, then 2017 is more of that … and that's a good thing. We all use and organize our kitchens differently. So, why should we settle for a cookie-cutter design. This year will see even more options when it comes to mixing, matching, and personalizing storage areas. Pull-outs, movable cabinets, and built-ins (like pot organizers, cutting boards, and cookie sheets) will make working in the kitchen easier than ever.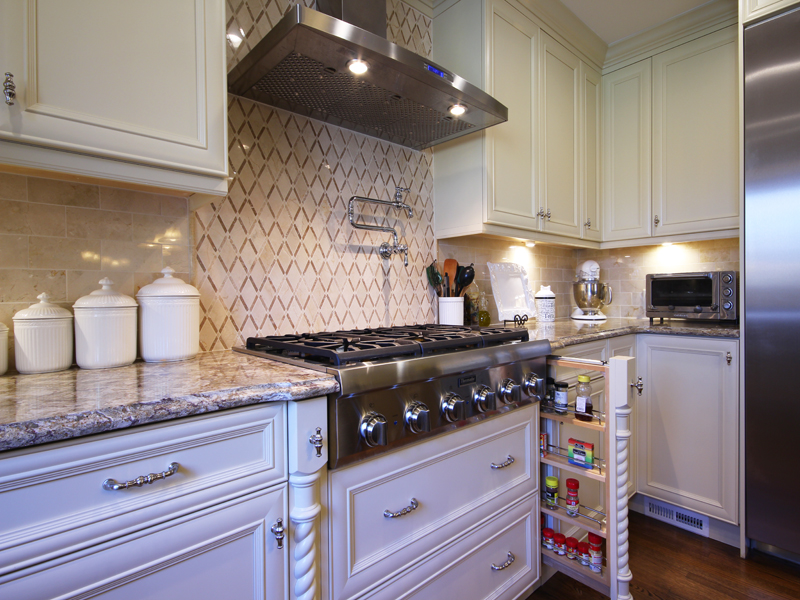 Shelve It
Don't like your cupboard doors? Now is the time to get rid of them. This year, we'll continue to see a push toward open kitchen shelving. Your eye is immediately drawn toward the wall behind the shelf, which makes the kitchen feel large and airy. This style is particularly great for anyone who has collected unique and beautiful dishes, drink ware, and serving pieces.
Tell us: What changes would you love to make in your own kitchen?
About the Author: Emmanual Lao is the online marketing manager for rangehoodsinc.com, a premium retailer for all things kitchen-related.