Alure's 6th Annual Design & Planning Show

Alure's Design & Planning Show is back, January 19-21, 2013 from 11am to 5pm at our showroom- 1999 Hempstead Turnpike in East Meadow, and this year is sure to be the biggest and best yet! Why? This year, we are pulling out all stops. We added a bunch of new products, new seminars and new kids activities to greatly enhance the show. Below is a layout of what you can expect from the event this year. See you there!
Back by popular demand, we will be providing a complimentary 15 minute Design Imaging Session! See your home transformed right before your eyes with our digital imaging software with our free 15-minute sessions all weekend long (limit one per household). See details below.
Free Educational Seminars
See & learn about new products and trends
Cooking and wine seminars
Activities for the kids including spin art, balloon animals, games and more
New After The Storm seminar

Mold removal
Navigating insurance paperwork
Restoration

Raffles, prize and promotions for all attendees

Flat screen TV, iPad, tickets & more
Free Educational Home Improvement Seminars:
CALL US WITH YOUR HONEY DO LIST– You asked, we listened! Bring us your "how to" questions and let our experts show you some creative ways to save money and improve your home such as how to properly chalk windows or door frames. Handyman Home Services now handles all of those projects you've kept on the back burner for years. So grab your pen and paper, go into every room in your home and make a list of everything you would like done. Join us at our HANDYMAN HOME SERVICES "DIY" SEMINAR.
THE UNDERGROUND REVOLUTION- Learn how to transform your wasted space into more living space with the Owens Corning Basement Finishing System. The quickest, safest and healthiest way to finish your basement. Unique spaces require unique products. Learn about the different standards required for below ground construction at this BASEMENT SEMINAR.
GOT SUN? YEAR ROUND SUMMER LIVING! – Want to relax outside in the middle of winter or in the rain? Enjoy the outdoors all year round, with the comforts of being inside. Create your own private getaway. See how at our SUNROOM SEMINAR.
WHAT'S COOKING? – Learn about the latest trends in kitchen remodeling – what's new, what's hot, what's not? Learn about quality of cabinetry construction, design concepts and trends in today's kitchens. Find out more at our KITCHEN SEMINAR.
SEE IT, LOVE IT… LIVE IT– Check out our state of the art digital imaging software, where you can see your colors, styles and remodeling options BEFORE we being your project at our DESIGN IMAGING SEMINAR.
ON YOUR MARK, GET SET… YOU'RE DONE! – Completely gut, remodel and transform your bathroom in just FIVE days with the Extreme 5 Day Bath makeover.  Find out more at our 5 DAY BATHROOM SEMINAR.
TIME TO TAKE YOUR HOME TO THE NEXT LEVEL… OR JUST ADD ONE?– Learn how to add living space… a new floor, a new room… while increasing your home's value at our MODULAR/EXTENSION SEMINAR.
CURB APPEAL– Learn about the latest and hottest trends in adding curb appeal to your home, from SIDING and WINDOWS to ROOFING, at our EXTERIOR SEMINAR.
ARE YOUR BILLS TOO MUCH? – Looking to save money on heating and cooling? Learn how to properly add air sealing and insulation to the attic. Why waste money on heating and cooling the whole house when you can do one room at a time. Let Alure's experts tell you how mini split room conditioners can save you money on your energy costs at our ENERGY SAVINGS SEMINAR.
WALK INTO PARADISE – Looking to reduce the aches and pains in your body? Would you like to relieve muscle soreness and stimulate good-feeling endorphins? Learn how a Jacuzzi walk-in tub can improve your quality of life, increase your circulation and make you feel better at our WALK IN TUB SEMINAR.
Free Seminars:
APPETIZER CREATIONS– Want to make a lasting impression and wow the crowd? Come see how FELICOS and Alure combine to turn your normal Superbowl/Valentine's Day appetizers into masterpieces. It's easy, hassle free and will have people coming back for more. Come check out our COOKING & APPETIZER SEMINAR.
THE GRAPEVINE– Want to understand the basics of vino? Come join the certified sommelier and take the well-charted  journey through the world of wine. Learn about pairing, storage and impress everyone at your next gathering with the WINE PAIRING SEMINAR.
SHOW ME THE MONEY– Lending restrictions have made it tougher for homeowners to get financing. Learn what you need to know before applying for a loan to maximize your approval in the FINANCE 101 SEMINAR.
NAVIGATING THE WATERS: STORM DAMAGE REPAIR & REMEDIATION– Learn about mold removal, how to dry out flood damaged areas, restoration, navigating insurance paperwork, FEMA support, damage remediation and more at our AFTER THE STORM SEMINAR!
FROM THE INSIDE TO THE FRONT LAWN– So your home is freshly finished, remodeled to your perfection, what's next? How about having that beautiful place you call home surrounded by the artistry of a landscaping professional. JLC LANDSCAPING will show you how at this years LANDSCAPING SEMINAR.
SIT BACK, RELAX & ENJOY THE SHOW– Understand the differences in TV Technology, LED, LCD and Plasma. Find out how the flexibility of speaker design allows minimum visibility in your home theater space. Learn how lighting control improves your home theater viewing experience and through energy efficiency makes your home "Greener." Come check out AUDIO VIDEO INVASION as their share their tips at our AUDIO VISUAL SEMINAR.

GUEST CHEFS FROM SOME OF THE HOTTEST LONG ISLAND RESTAURANTS- HUNTINGTON SOCIAL
Join Alure & The INN (Interfaith Nutrition Network):
As we collect food, clothing and toys to help families affected by the storm. Please stop by and bring what you can to help Long Island families in need.
Kids Activities:
We have a kids tent open all three days with games, snacks, arts and crafts, balloon twisters and more!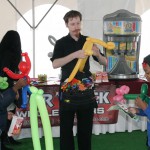 — Balloon Animals
— Hula Hoop Toss
— Candy Sand Art
— Basketball Game
— Spin Art
— Skee Ball
— Cotton Candy
— Monkey Madness
— Popcorn
— Pinball
— Leap Frog
Raffles:
Flat Panel TV
1-800 Flowers Gift Basket
Best Buy Gift Card
Wine Gift Set
Apple iPad
Tom Tom GPS
FREE 15 MINUTE DESIGN IMAGING SESSION
Here's how to register:
1. Email a front facing photo of your home to [email protected] with a preferred date and time. (If you can't email a photo before heading to the show, just take a picture of your house, bring your camera to the show and let someone at check in kn0w that you have a picture for your design imaging session)
2. Come to the show and see what your home could be transformed into!
To check out photos from last year's Design & Planning show and to RSVP, click here