Is your home ready for spring cleaning?

When the snow melts, the ice thaws, the flowers start to bloom and it's finally warm enough to leave your winter coat at home, it's time for spring cleaning. Many homeowners approach this annual ritual differently. Some grab their cleaning supplies and scrub their homes from foyer to attic, while others take this opportunity to update their houses with kitchen remodeling or minor repairs.
Alure Home Improvements' design specialist John Bernaudo explained in an interview that spring cleaning is also a great time to take a look at your home's exterior and see if anything needs to be washed, repaired or replaced. Here are a few key areas you'll want to investigate or clean.
Windows 
When it comes to washing windows, the interior is easy, but the outside can be hard to reach, especially on the second or third story. Rather than using a ladder to scrub off the winter dirt and dust from the window exteriors, Bernaudo explained that the safer option is to use newer windows.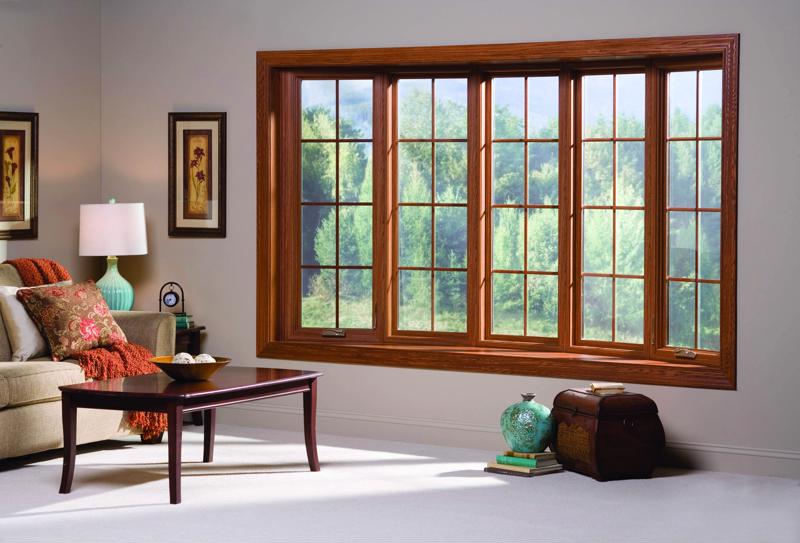 Most windows made in the last 20 years have mechanisms built in to make exterior cleaning easier. Double-hung windows can tilt inward to allow homeowners to wash the glass from inside their house, while some casement windows can be bent in when they're extended all the way for no-brainer washing.
Although some styles, such as picture windows, can't be reached from the inside, Bernaudo explained that window manufacturers have also created glass that essentially cleans itself. Solar cleaning glass uses normal morning dew and UV light to help your windows stay spotless.
"Consider replacement windows that are easier to wash or can even clean themselves."
If your spring cleaning window washing is giving you headaches and feels unsafe, consider replacement windows that are easier to wash or can even clean themselves.
Siding 
One of the best features of vinyl siding is that it's easy to clean. All you need to do is rinse your siding with a regular garden hose. Bernaudo said that unless your siding is bright white, you'll likely be fine washing it only once or twice a year. Cleaning your siding this often can help prevent dirt buildup and the need to use a power washer or cleaning chemicals.
Cedar siding, on the other hand, requires power washing, stripping and refinishing every few years to keep it looking clean and new. This wood siding can give you a different look than vinyl, but it does require slightly more maintenance.
Roof 
Roofs don't need to look as good as your siding or windows, Bernaudo explained, so it's more important to clear away debris and troubleshoot any problems.
Look your roof over and see if you can spot any winter damage. It's better to find out during spring cleaning than when an April shower causes a leak in your attic.
Gutters
Use a high-pressured hose to wash out your gutters this spring, even if you have a screen or gutter guard on top. Bernaudo said that many people think that these gutter protectors make cleaning them unnecessary, but it's not true. Washing out your gutters once or twice a year is a great way to protect your home and avoid costly repair.
"The easiest deck surface to keep clean is composite wood."
While you're up at your gutters, check for any ice damage you may have missed over the winter.
Deck
The easiest deck surface to keep clean is composite wood. Like with siding, all you need to do is hose it down once or twice a year. Over time, or if you had a particularly bad winter, you may want to power wash your deck to cut through the grime.
Bernaudo explained that wood decks can require a similar treatment to cedar siding. To keep the wood aesthetically pleasing and in good condition, you'll need to power wash and re-treat the deck. When it comes to wood, more treating is always better for preventing damage.