7 Essential Home Renovation and Maintenance Projects to Get Your House Fall-Ready

Every winter can turn harsh on your home. For some, it can also be hard on the household budget due to higher energy bills. If you start now, you'll have plenty of time to consider these fall renovation and maintenance projects aimed at making your home more winter-proof.
Spruce up the entrance
There's hardly a better way to add curb appeal to your property and make a lasting first impression than by improving the front door to your home. However, replacing the front door has more benefits than pure aesthetics: whether you choose a low-maintenance fiberglass, uPVC, sturdy hardwood, sleek modern aluminum, vinyl, heavy duty steel or super-durable glass-reinforced polyester, a new door can improve your home's insulation as well as the security. Whichever material you go for, there is a range of colors, designs, and finishes to choose from.
Fix the driveway
While the driveway is often left out of home renovation plans, this useful feature is more vulnerable to the elements than you may think. When water gets into cracks and freezes, it expands and can make the fissure even bigger. Many small cracks easily turn into big cracks, and in the spring you have crumbling concrete, or worse, you end up with a giant pothole in the driveway. The easiest way to repair a concrete driveway is to apply a concrete crack sealer, however, if the driveway is beyond repair, consider re-surfacing it with asphalt, gravel, bricks, or more durable concrete aggregate.
Increase the comfort
With the nights drawing in early, this is the last call for homeowners to consider making their homes cozier and more comfortable. If you want the living room to become the place of your family gatherings, adding a log burner is a much simpler and straightforward project than building a fireplace. This popular trend isn't only immensely practical but can give your home an instant cottage charm. Go an extra length and improve your family's comfort by replacing old windows with energy-efficient double- or triple pane windows. As with doors, popular frame materials include fiberglass, vinyl, uPVC, wood, and aluminum.
Repair the roof
Even if the last winter wasn't too harsh on your roof, summers in many parts of the world are accompanied with heavy rains, so inspect your roof to make sure there aren't any missing shingles. Although it comes with an ROI between 50% and 110%, a new roof is an expensive affair, so look for other signs of early damage and remove all the dirt and debris that has accumulated in critical areas.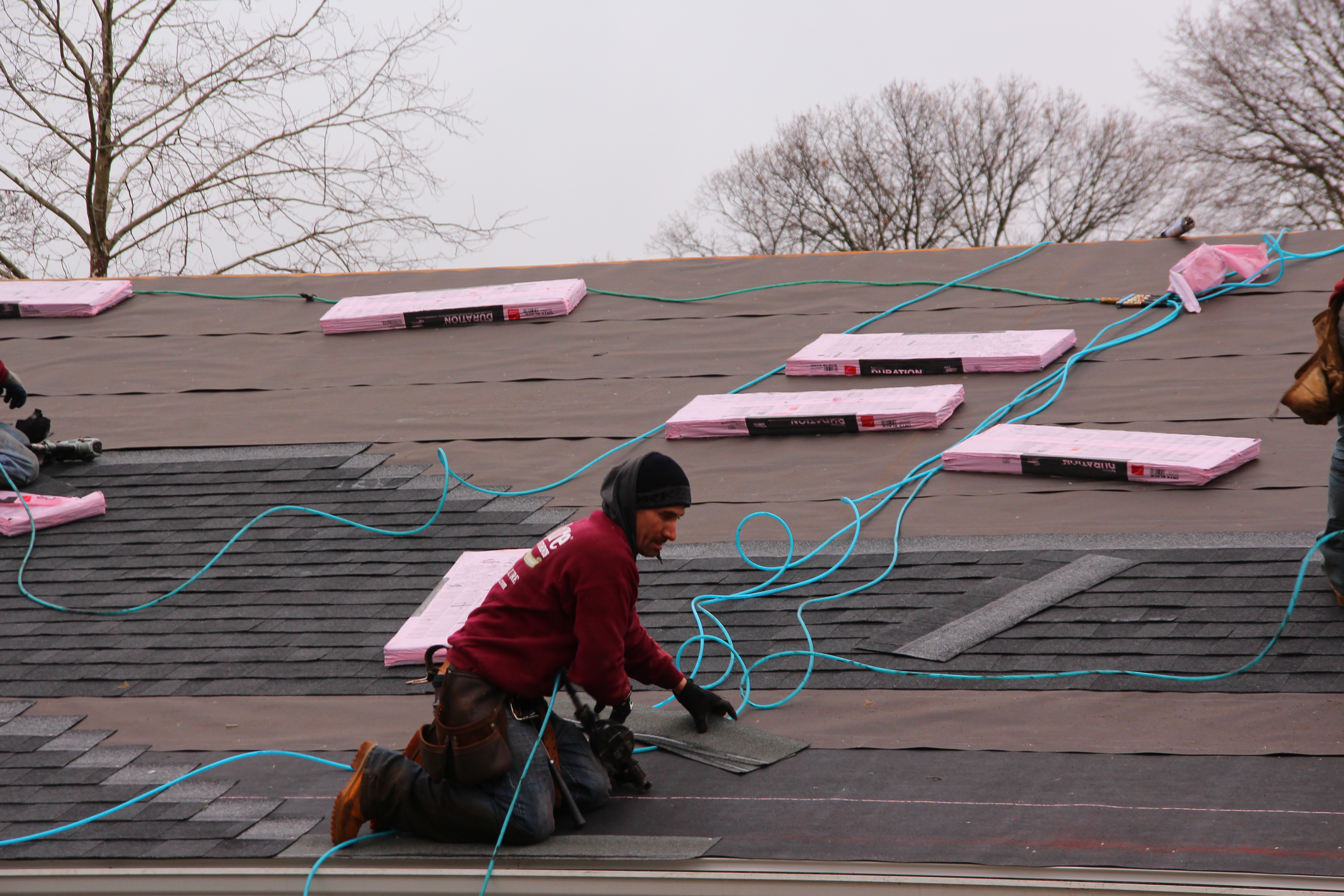 Clean the gutters
While you're on the roof, take a look at the gutters. You may be so used to your gutters working properly that you forgot they could use a little maintenance. If they clog due to moss growth, leaves, twigs, and other debris, you can end up with a damaged façade or flooded interior. With gutters, an ounce of prevention is worth a pound of cure. No longer than 30 minutes of cleaning is enough to prevent thousands of dollars of potential damage to your home's foundation coming with the next big storm.
Expand your space
As the weather becomes more forgiving, spending more time indoors can point out to a chronic lack of space for your growing family. If an expensive and every likely disruptive move to a bigger property is out of the question at the moment, adding a conservatory, heated sunroom, or another type of extension is the only option. Apart from being nothing less than life-changing, extension projects can provide room for a more civilized household living. Building second story additions over existing structures, remodeling the attic, or making basement habitable — every extension is a bespoke addition that can be fully tailored to your needs.
Fertilize the lawn
When fighting the calamities of nature, the best offense is a good defense. If you want your lawn to be a crown jewel of your curb appeal when the spring comes, you should prepare it for fall and winter. Even when the grass isn't growing, roots are still active, so applying fertilizer in this period is perfect for preventing the winter damage, while fertilized lawn will turn green sooner in the spring. If you don't want to use chemicals at all, consider replacing your lawn grass with tougher, native varieties that are more resistant to harsh weather.
It would be nice if all our preparations for the fall boiled down to carving a pumpkin and hanging a wreath on the front door. Although these are essential parts of getting ready for the change of seasons, the home improvement projects listed above are much more important for the comfort of your family and your bank account.
About The Author: Mike Johnston is an avid freelance writer and blogger. He is a regular contributor to numerous blogs and online magazines, where he writes about interior design (his specialty!), home improvement, family, sustainable living and other related and unrelated topics. Mike's goal is to create insightful and compelling content that will help readers navigate through these vast and ever-changing fields.