5 Outdoor Remodeling Projects to Set in Motion Before Winter

Once winter arrives, homeowners spend less time outdoors due to the colder temperatures. If you are thinking about remodeling any areas outside the home, the time to complete your project is now. During the late summer and fall, the weather is perfect and you have enough time to start projects and complete them before it is too cold to work outside. Below are a few ideas for your backyard and exterior projects that will improve your outdoor living spaces as well as increase insulation and lower energy costs during the winter months.
Deck Building
One of the best ways to enjoy an outdoor area of your home is to build a deck. A deck can be created from real wood or composite material, helping you to have outdoor living space you can enjoy year-round. When it comes to constructing a deck, if you have the know-how, you can do it yourself. Your project will definitely benefit from a deck calculator, as you can configure the exact amount of materials needed for your project.
This type of remodeling project will take some time and require several materials. Be sure you have enough time to complete the build or hire a contractor to do the work for you.
Fence Construction
If you are looking to add visual appeal to your property as well as privacy and value, a fence provides it all. With fence construction, you can add a beautiful feature to your home, as well as providing a secure and private backyard space.
There are many materials available to create a fenced in backyard, from real wood to composite materials, iron and metal. Many homeowners use a pressure treated wood or cedar for visual appeal. However, cedar can quickly fade to a gray color and appear old and worn. Instead of opting for a cedar material, why not learn more about staining pressure treated wood to look like cedar? This is just one option you have when installing a new fence for your home before the winter season arrives.
Window Upgrades
The windows of the home provide security, insulation and a way to see the outside world. When you have older windows in the home, you are most likely experiencing a decrease in energy efficiency. By upgrading the windows to ones that have an ENERGY STAR rating, you are going to instantly add value to your home as well as increase energy efficiency levels.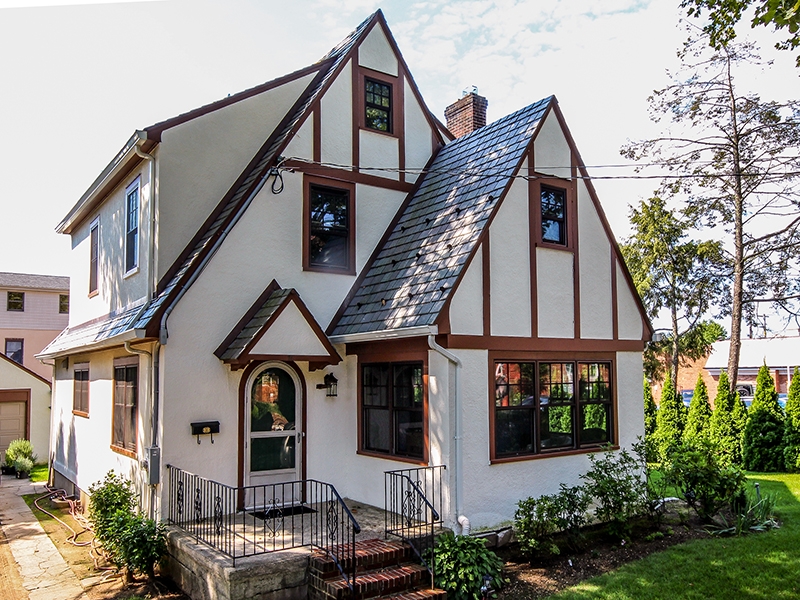 With new windows, your home will be sealed better, which will help to keep in heat in the winter and cool air in the summer. Learn more about what options you have for a window installation and have them installed before winter. You are sure to see savings on your winter electric bills as you have less heat escaping the home!
Driveway Improvements
Another great option to consider when remodeling the exterior of your home is improvements to your driveway. Over time, driveways can crack and crumble, causing visual issues as well as performance problems. With an upgrade, you can easily add a new driveway to your home, providing easy access for vehicles before winter weather arrives.
The winter can be harsh on driveways, so having a new installation can ensure the season runs smoothly. One option you have is porous paving. This new driveway material is gaining in popularity as it will prevent flooding and pooling of storm water, all the while providing a stabilized parking surface. Many homeowners are opting for this material over concrete and asphalt.
Porch Upgrades
Lastly, the porch area of your home can be upgraded to increase value as well as add to your outdoor space. Do you have an older home? If so, you can add visual appeal as well as value by installing a beaded porch ceiling. This lovely material can easily be added to the overhead area of the porch, creating interest as well as provided additional insulation.
Overall, these are just a few ways you can upgrade the exterior and outdoor portions of your home. Get to work now so you can finish such projects before winter arrives!
About The Author: Matt Lee is the owner of the Innovative Construction and Building Materials blog and a content writer for the building materials industry. He is focused on helping fellow homeowners, contractors, and architects discover materials and methods of construction that save money, improve energy efficiency, and increase property value.