Exterior Design Trends You Need To Use When Decorating Your Home
Every homeowner wants his/her house to please not only with warmth and comfort inside but also with its facade. The exterior is just as important as interior design. This is something that should cause awe at the moments when the owner returns home. That is why we suggest every homeowner familiarize oneself with the trends that will help make the home not only comfortable but also modern.
Your Home Is Your Castle
To make your own home truly magnificent, you need to make research through many design sources. One desire to create something beautiful is not enough. It is because, in our imagination, it looks a completely different way as in real life. Each material has its own characteristics. As well as the combination of the desired materials, in reality, it can be very different from our idea. Studying a foreign language can change our worldview, such as the design of the house can change the attitude of the neighbors towards you, as to the owner of the house.
Every year the old trend is replaced by a new one. This brings diversity to the home design industry and helps owners move and grow with modern fashion. But, do not be scared about mentioning modern fashion. After all, as you know, it's difficult to create a completely new design, because today there are thousands of variations and several dozen styles. Each new trend is only a partial change in the long-known styles for design. But such trends help homeowners make their home special.
So, let's bring some variety to the interior of your home, to solve problems with insufficient space and make your house more attractive with the help of new siding. In our turn, we offer each owner of the house to find a modern and relevant style for the exterior, which will reflect the character of its owner and fascinate passers-by and neighbors.
Closer to Nature: a New, Hidden in the Old
This style involves a reference to naturalness and unity with nature. Such houses are preferably made of wooden-colored materials. It would be great to arrange the facade using vinyl siding of wooden colors. This style does not involve facade coloring since you just have to choose vinyl panels of woody shades. The design of the roof is most often carried out using different colors, for example, warm blue or yellow. The ground floor or garage can be finished with stone mosaics. Such a house impresses with its power and aura.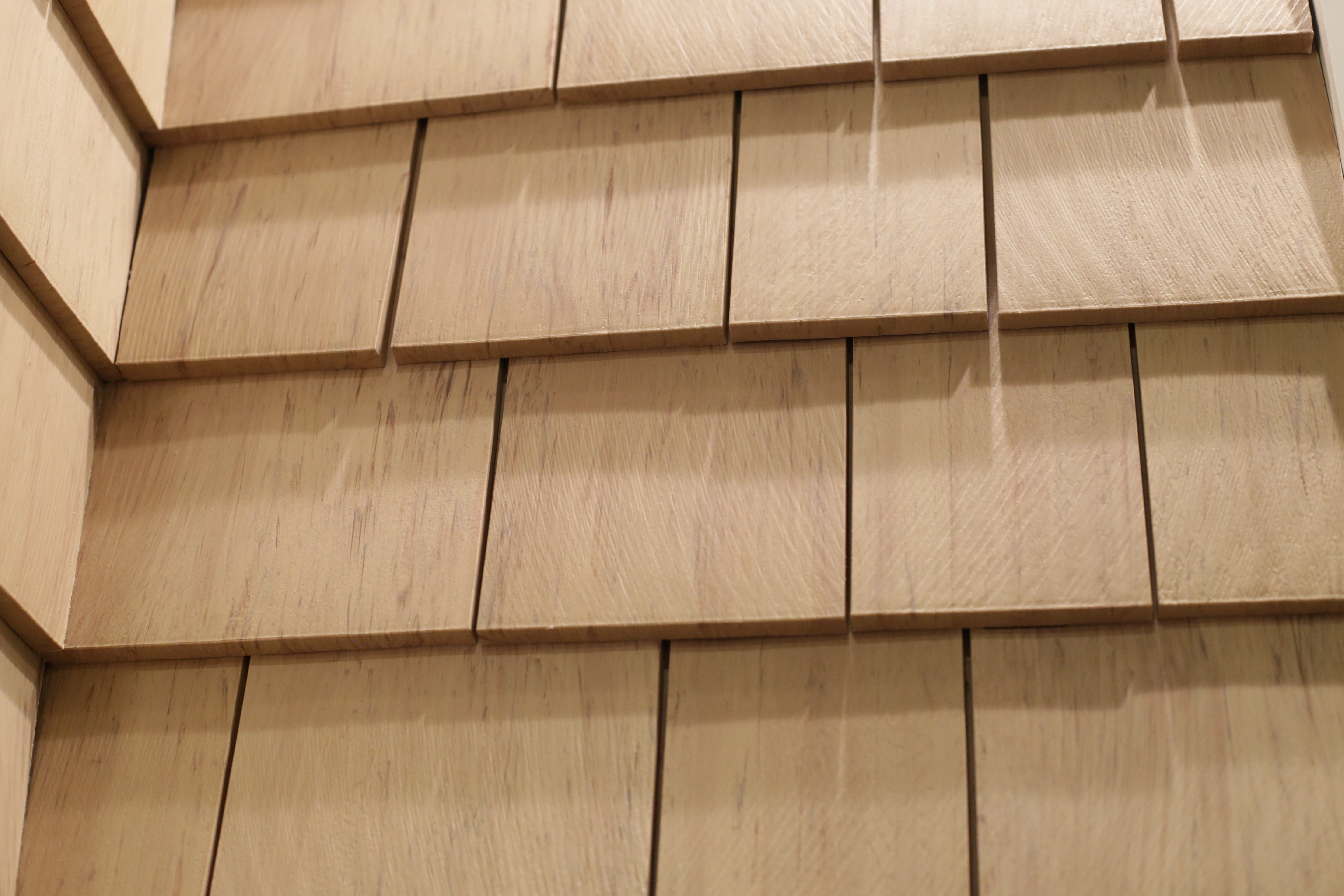 Huge windows are what distinguishes a classic rural house from a modern one. The combination of two floors with a single-window unit allows the rays of the sun to penetrate inside the house, illuminating it with natural light. Outside, this design looks amazing.
Using the Classic Farmhouse Style
Imagine the white or light shade of the facade, small windows with a dark finish. Add some wooden square columns that hold the roof over the veranda, with a pair of wicker chairs. It reminds of a good old farmer's house, right?
But, what if we add a pair of fixtures with a white light that rests on a pair of dark rods of square or round shape? Make the roof sharper and cover it with a richly dark tile with a warm shade. The visor cover should contrast with the rest of the roof. This can be done by changing the material, for example to a profiled sheet. It is desirable that it was a slightly different shade closer to the cold.
You can also add a few potted flowers to give the house some color. And here we have a modern house for a modern farmer. Of course, this is a joke. This style is one of the most popular today and will remain the same because it is truly charming.
Minimalism is Alive
This is the timeless classic of our time. Yes, the style of "expensively ornate" was popular enough at one time. But now, already for several years, minimalism has been valued the most. This is especially true in the design of the exterior of the house. This trend is only gaining momentum and is not going to give way to anyone.
This style consists of the use of one to three colors for the design. But the colors should be similar in tone. For example, you can use white matte color for the arrangement of the facade, add a dark shade to the roof, and the floors of the veranda can be made in the shade of oak Sonoma.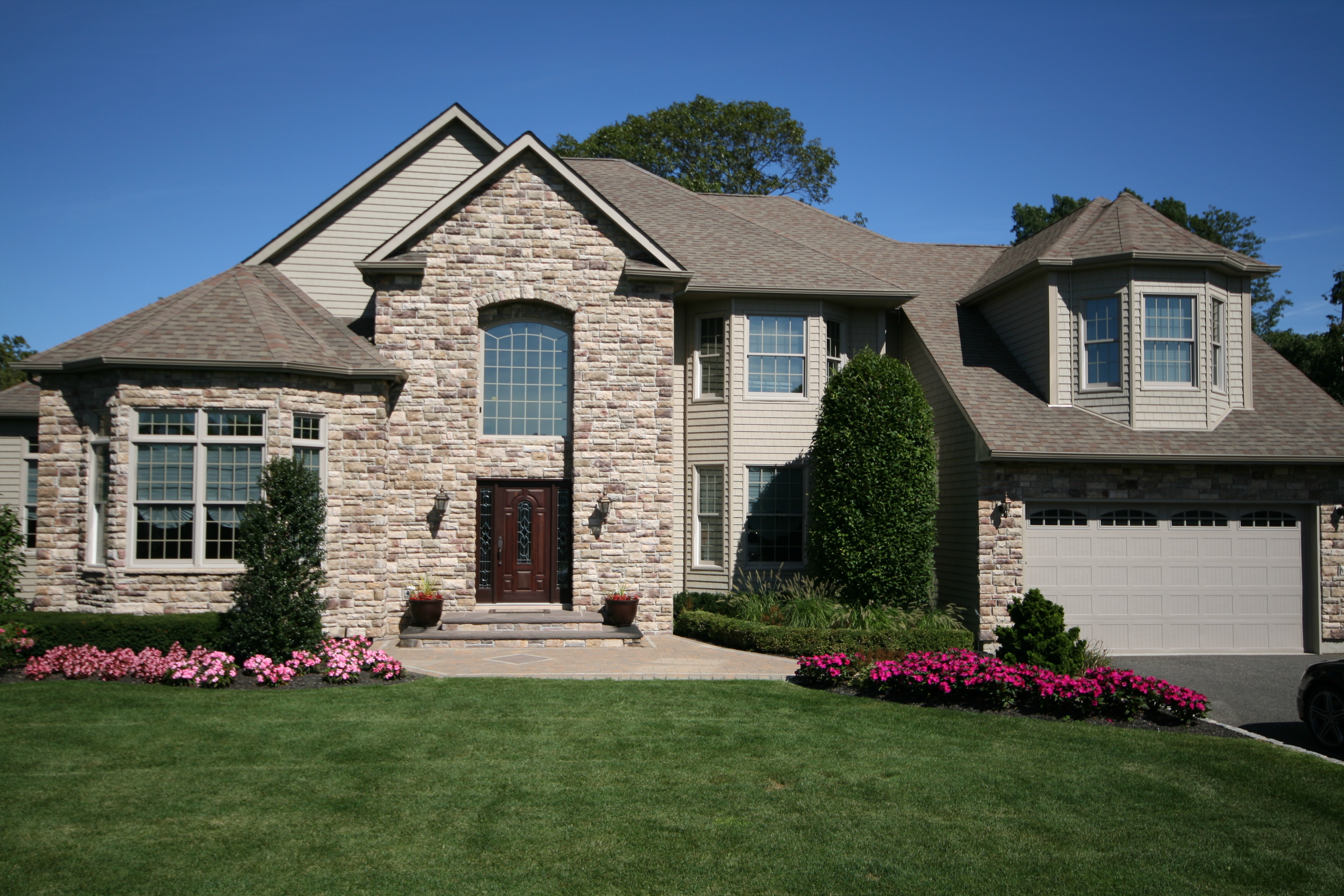 Play with Contrast Colors
The use of dark colors in the exterior should be approached very carefully. These are noble colors that give the house a peculiarity, depth and emphasize the texture of the structure. And with a play of color, it is possible to create just an incredible silhouette of the home. But, it is not recommended to paint the house in black in the expectation that this will somehow "ennoble" the building.
This style needs a balance of light and dark. There are options for arranging the facade with dark materials, such as dark siding or wood panels. Windows and a floor on the veranda can be done using wood in a warm brown hue. Often this style involves the addition of architectural details such as wooden grilles and similar figures. Such elements do not carry a functional purpose but serve only as an aesthetic element.
A good combination is also the use of a dark facade and cool white shade in some parts of the building.
Light Is the Most Powerful Aesthetic Design Weapon
Not only the style of the whole house is able to give a special charm. This can be done with the help of light. Highlight the roof lines with a pleasant white or warm yellow light, circle the visor with it, giving your home charm in the evening and at night. In the same way, you can draw lines of paths that lead to the front door of the house. But, it should be noted that the use of "light music" will only spoil the overall impression of the design.
Solar panels will help to make such a design more economical. After all, a lot of electricity needs to be spent on lighting the whole house. Solar panels are gaining more and more popularity every year, helping humankind conserve resources and at the same time receive in return what will help make dreams come true. It is also economical and profitable to use a backlight with a motion response function.
In general, it is possible to play with light in completely different variations. But a special trend for today is linear illumination.
Summing Up
In order to turn your home into something special, there are many styles and variations. Which one to choose, is up to the homeowner to decide. After all, you need to design such a house you always want to return to.
About The Author: Frank Hamilton has been working as a translator at translation service TheWordPoint. He is a professional writing expert in such topics as blogging, digital marketing and self-education. He also loves traveling and speaks Spanish, French, German and English.