Benefits of Spending Time in the Yard and Gardening

If you're looking for an outdoor activity that's inexpensive, easy, enjoyable, and won't make you pant heavily for hours, the answer could just be literally in your backyard.
Why the Backyard?
Getting your green thumb working can provide benefits far beyond getting fresh harvest, and seeing pretty flowers every now and then. If you have a garden, or if you've been planning on building one, you're in for some great news – hanging out in the yard and gardening have been linked to physical and mental health benefits ranging from improved heart health to mental clarity.
Exercise and activities for physical, emotional, and mental health aren't exclusive to running tracks and biking trails. In fact, WebMD considers gardening "good as formal exercise when it comes to reducing the risk for heart attack and stroke." Here are other surprising health benefits of keeping a well-presented garden that'll make you want to start that gardening project ASAP!
Gardening Can Help Burn Calories
Gardening aids in weight loss whether you're setting the soil, removing weeds off the flower beds, or watering the plants. Just mowing the lawn for 30 minutes with a push mower can result to a whopping 230-calorie burn! Planting seeds also helps burn 162 calories in 30 minutes.
It Helps Keep Your Heart Healthy
Health experts recommend individuals have 2.5 hours of moderate exercise on a weekly basis for heart health. Gardening provides an inspiring setting where you can achieve this ideal health goal in an enjoyable way. You will be doing squats and strength exercises without even noticing! Taking care of a garden requires effort too, and an increase in your heart rate is a good way to keep the heart strong.
It Reduces Stress
These days, staying off the couch and the phone is one of the best ways to combat anxiety and stress. Gardening provides helpful opportunities that allow you to disconnect for a while, and connect you to nature and the great outdoors instead.
You don't always need to travel far to de-stress. A well-maintained, beautifully decorated garden can be your go-to place if you're feeling overwhelmed. The cool greenery, the dancing leaves, and the fresh garden air are sometimes all you need to reduce stress and recharge.
Gardening Gives You Time to Relax and Meditate
If you're constantly exposed to stressors, your mind can become overwhelmed. It pays to take a step back and have a breather. Building a garden can take you away from the noise; giving you more time to meditate and clear your mind. You'll be surprised with the ideas and inspiration you'll receive while pulling out some weeds. Gardening without distractions can also aid in one being more mindful.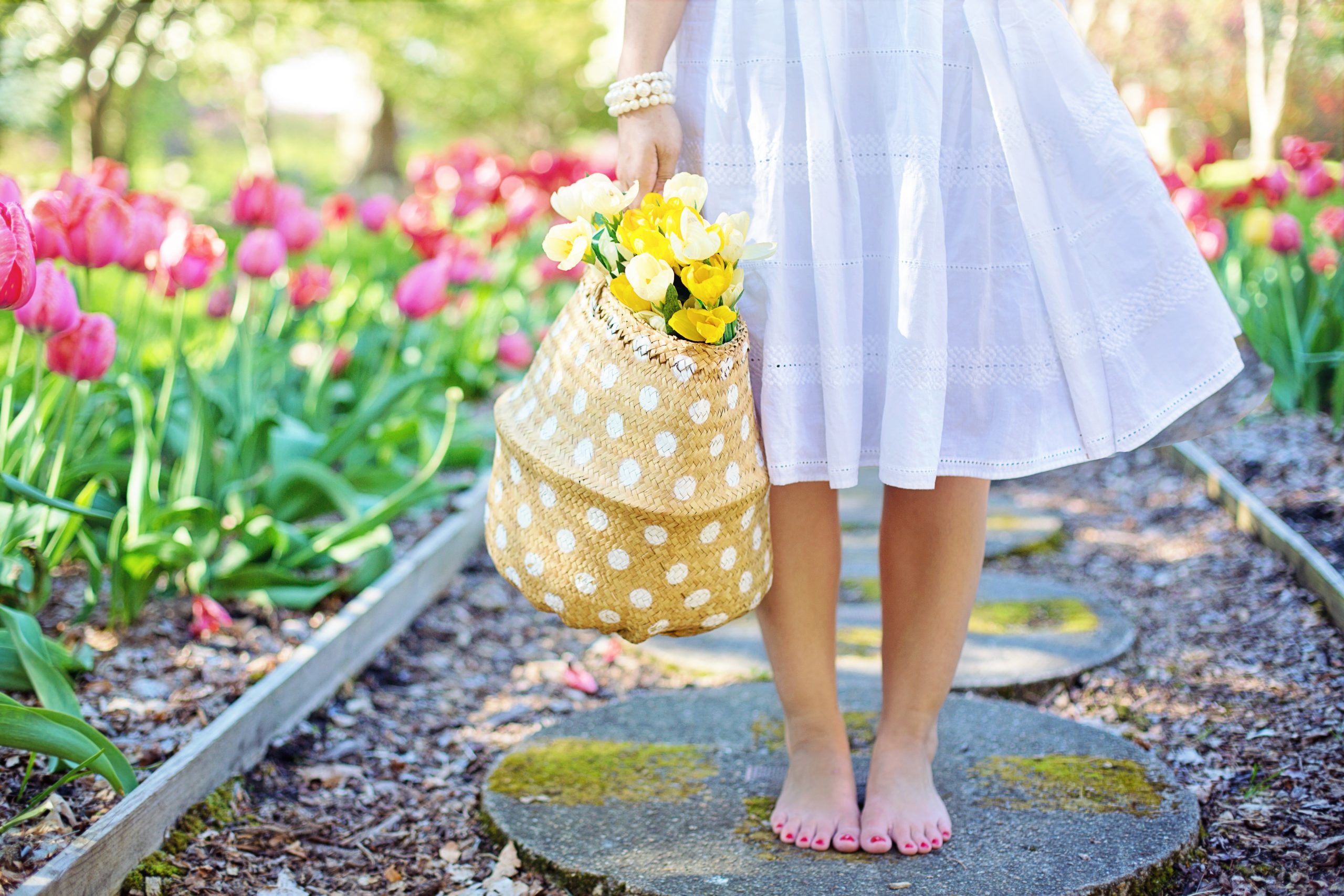 It Keeps Your Hands Strong
All the hand work that goes into maintaining an excellent garden pays during one's older years. One of the biggest benefits of keeping a garden is increased hand strength. Researchers have found out that those who care for a garden have stronger hands and pinch force – two things that deteriorate with age.
Allows You to Receive a Daily Dose of Vitamin D
Vitamin D is one of the most important vitamins for our body. A Vitamin D deficiency can cause your bones, immunity, and cardiovascular health to suffer. Making sure your garden is in top condition every day gets you that important exposure to the sun – the most natural form of Vitamin D!
Making sure you step outside your house to enjoy the sun can provide you with long term health benefits including improved brain and nervous system, better lung health, and diabetes prevention.
A Well-Maintained Garden Increases Self-Esteem
Building something from scratch is already an achievement on its own. Imagine the pride you'll feel when you see your flowers in full bloom, or your fruits and vegetables ready for harvest. The positive remarks from the neighbors are also a welcome bonus! Gardening can have a positive effect on one's confidence and self-esteem. If you're looking for a hobby that can build patience, creativity, and confidence, gardening is the answer.
There's a good reason why you should start listening to the voice that tells you to start a gardening project right now. Caring for a garden may not sound as glamorous as other outdoor adventures, but its benefits – physical, mental, and environmental – makes it a must-try outdoor activity for everyone.
About The Author: Julie Singh co-founded TripOutside with her husband Reet out of a shared enthusiasm for outdoor adventure. TripOutside.com is an easier way to research top outdoor destinations, find adventures and gear from the best local outfitters, and book it all online. Julie and Reet explore full-time in their RV, curating top outdoor destinations and making friends with outfitters and outdoor enthusiasts. You can find her biking or hiking the nearest mountain, advocating for the earth & its animals, and cooking delicious vegan food.