Choosing the Right Replacement Window Styles for Your Long Island Home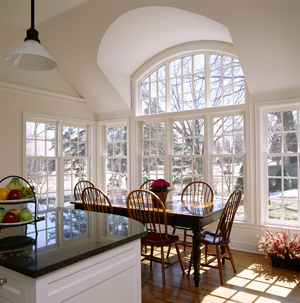 With so many different replacement window styles to consider for your home, it's totally understandable if you're feeling a little overwhelmed by the whole process. After all, installing new windows on your house is a big decision and you want to make sure that you select the right kind of windows that will complement both the interior and exterior of your house. So where do you even begin?
The first thing to understand is that while there are countless styles of windows that you can choose from, it is always a good idea to rely on the design professionals at Alure Home Improvements to learn about what type of window will likely work best on your home. A variety of different factors, such as the age and architecture of your home, the location of the windows, and your specific needs will factor in to the decision-making process. We put a tremendous emphasis on the quality of our customer service and we will work tirelessly to exceed your expectations, alleviating much of the stress from the process.
As one of our design specialists will explain, each type of window will come with its unique advantages. Here are just a few of the window styles that we offer:
Double hung, These windows feature two moving sashes, which allows you to have complete control over the airflow coming in and out of your home. In other words, you can open each sash, a little or a lot, depending on your preference.
Awning windows, These windows open outward, with a single handle, and are perfect for hard-to-reach places. Furthermore, these windows are great for when it rains because you can keep your window open without worrying as much about water entering the home during a gentle spring shower.
Bay and bow windows, The brilliance to these windows is that they can make the room seem much larger and let in even more natural light than standard windows because they expand from the home and create an alcove or reading nook in the house.
Custom windows, We can also manufacture uniquely designed windows to meet your specific aesthetic preferences.
To learn more about all of the replacement windows that we offer at Alure Home Improvements, contact us today or visit our three-story showroom.