Signs that it May be Time To Replace Your Windows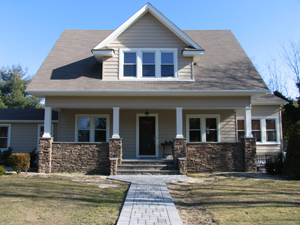 Being able to tell when the time has come to replace the windows in your home is extremely important. Old, leaky windows can greatly impact the overall property value of your house, cause your monthly energy bills to skyrocket, and can make it difficult to keep your home at a comfortable temperature. Yet, if your windows don't have any obvious damage, how can you tell if the time has come to make a change?
Here is a list of some of the more obvious signs to keep an eye out for:
Your windows have become difficult to open and it may seem like the frame has become warped.
You can feel air leaking in or out of the window even when it's closed. Even a small draft can represent a potentially significant problem.
You notice that the frame of the window has become chipped or is peeling.
You've had your windows for several years and lately you've noticed that your monthly energy bills have been on the rise.
The windows rattle in the wind or you can hear outdoor sounds through the windows more easily than before.
Over the years, windows can become worn and need to be replaced, it's a fact of home ownership. Fortunately, there are a variety of replacement windows currently on the market for you to consider. At Alure Home Improvements, we're proud to offer windows in several different styles, including bay, bow, casement, and double hung. Plus, our ENERGY STAR®-rated vinyl windows can have an immediate impact on your monthly heating and cooling costs, reduce your carbon footprint, and may even extend the lifespan of your home's central climate control system.
If you think that it may be time to have your old windows replaced, contact Alure Home Improvements and schedule an in-home consultation with one of our representatives. We'll be more than happy to inspect your windows and help you determine the best course of action moving forward.