Choosing the Right Windows for Your Home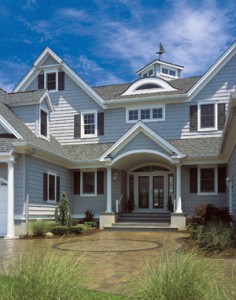 If you're currently in the process of trying to select the right kind of replacement windows for your home, it's important to remember that there are several different kinds of windows for you to choose from, each offering its own distinct advantages. In order to decide which type of window will work best for your home, it's important to do your due diligence, and research the various options that are currently available to you.
In addition to different glass types, energy efficiency options, colors, blinds, grids, and other features to consider, there are also numerous window styles you'll want to think about that can significantly upgrade both the interior and exterior of your home. Some examples include:
Bay windows, A window that projects outward from the main wall of the home and is usually square in shape, featuring sharp angles. Bay windows are classic in design and can give a room the illusion of being larger than it actually is.
Bow windows, Similar to bay windows, bow windows jut out from the main walls of the room but are curved in style. These windows are designed to offer a much wider view of the outdoors as opposed to a window that is flush with the wall.
Casement windows, A casement window is a classic choice that features a window that is attached to the frame by one or more hinges. These hinges can be located either on the top, bottom, or sides of the window frame and are often held open with a crank or stay.
Double hung windows, Also known as sash windows, these windows are made with one or more panels that move in the frame.
At Alure Home Improvements, we're pleased to offer a variety of window options and will gladly work with you to help you find the right replacement windows for your home. To learn more about the window installation process, contact us today and schedule a consultation or stop by our showroom in East Meadow, New York.