Window Installation for Homes in Westbury, Plainview, Hicksville, Throughout Nassau County & Across Long Island, New York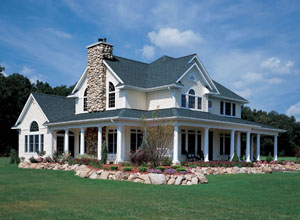 The window installation service that we offer at Alure Home Improvements in Nassau County is a great way for local homeowners to upgrade the exterior décor of their homes. In order to ensure that we're able to meet the aesthetic needs of every homeowner who turns to us, we maintain a tremendous collection of window options, including various glass types, grids, colors, blinds, and more. We're also pleased to offer energy efficient vinyl windows to homeowners who are looking to improve the energy efficiency of their house.
Since 1946, Alure Home Improvements has been pleased to help local homeowners address their home remodeling needs. Our window installation service puts a premium on customer service and is designed to make the entire experience as easy on the homeowner as possible. For starters, to assist in the design process, we offer access to our state-of-the-art design imaging software that helps the homeowner visualize what their home will look like once the window installation is complete. One of our designers uploads a photo of the home and then digitally alters it to reflect the changes that will be made with the new windows. This process is an instrumental component of the installation because it helps provide peace of mind to the homeowner that they've selected replacement windows that will complement their home. Once the right windows have been selected, our highly trained professionals set out to get the job done quickly and efficiently, limiting any interruption to your daily routine. Once the job is finished, the homeowner has the opportunity to inspect the handiwork with a supervisor to ensure their complete satisfaction.
In addition to installing replacement windows, we offer several additional home remodeling services in the area, including:
Kitchen remodeling
Basement finishing
Siding installation
Roofing
And more
For more information about the window installation service we offer in Nassau County, contact us today.