Home Remodeling Trends You'll See Everywhere In 2019
Home Remodeling Trends You'll See Everywhere In 2019
The beginning of the year is a great time to start planning. January is the month when most people sit down and work on their New Year's resolutions list. You shouldn't be an exception, so go ahead and think about things you would like to change within yourself and stick to the plan. Of course, there's a possibility that you're complete , and in that case, you should invest some time into remodeling your living space. This change will refresh your home and you'll enjoy it even more. The year 2019 brings some new trends when it comes to home decor, so keep reading and get well informed before you start remodeling.
Kitchen is blue
You've probably already seen that blue hues were hot during 2018. Look up at any home decor magazine and you'll see that this trend is going to overflow in the next year as well. Go ahead and remodel your kitchen, go bold with your cabinets with navy, indigo or cornflower, and you'll see how the kitchen space will become warmer and more welcoming. You can contrast blue items with white countertops, and get the chess-board effect in your kitchen.
Lights are unique
Forget about traditional lighting because the future is here. Go ahead and try out some suspended lighting options. These unique and original design solutions won't be just functional, but will most certainly improve the whole interior. Putting suspended lighting in foyer or kitchen will be a great move since it will add to their overall look, by making them modern and cool. Make sure to replace recessed lighting with stylish alternatives if you want your home to be trendy in 2019.
Gold and copper are wanted
Shower enclosures, backsplashes, countertops, and wall accents are already changing and that will be continued in 2019. Shiny accents are really getting popular and people are mostly using gold and copper colors to improve their home interior. You can use these accent pieces on a smaller scale and make cabinet handles or faucets beautiful and versatile. Copper and gold are a great solution if you're aiming for a sophisticated and vintage look, so feel free to experiment once you engage in the remodeling adventure.
Colorful minimalism
There's nothing more trendy than the simplistic and monochromatic interior, and home decor magazines are filled with these photos. The next year will be the year of experimenting, so go ahead and introduce some new colors in your home. Stick with contemporary black, gray and white combination, but splash some bright colors over it. Just a few orange lines or a couple of red flowers will do the trick. Make sure to keep it simple so the overall look won't suffer. Just a few strokes of bright hues here and there will revive your living space and you'll enjoy it even more.
The green is always in
Some trends are new and will be around for a few years before disappearing, but some of them will be fresh forever. One of those eternal trends is most certainly a space filled with green plants. These quiet beings won't just improve the look of your house, but will also improve the air you're breathing and their color will keep you calm and stress free. Just make sure to get ones that are low maintenance so you can get more time on your hands and enjoy your spare time.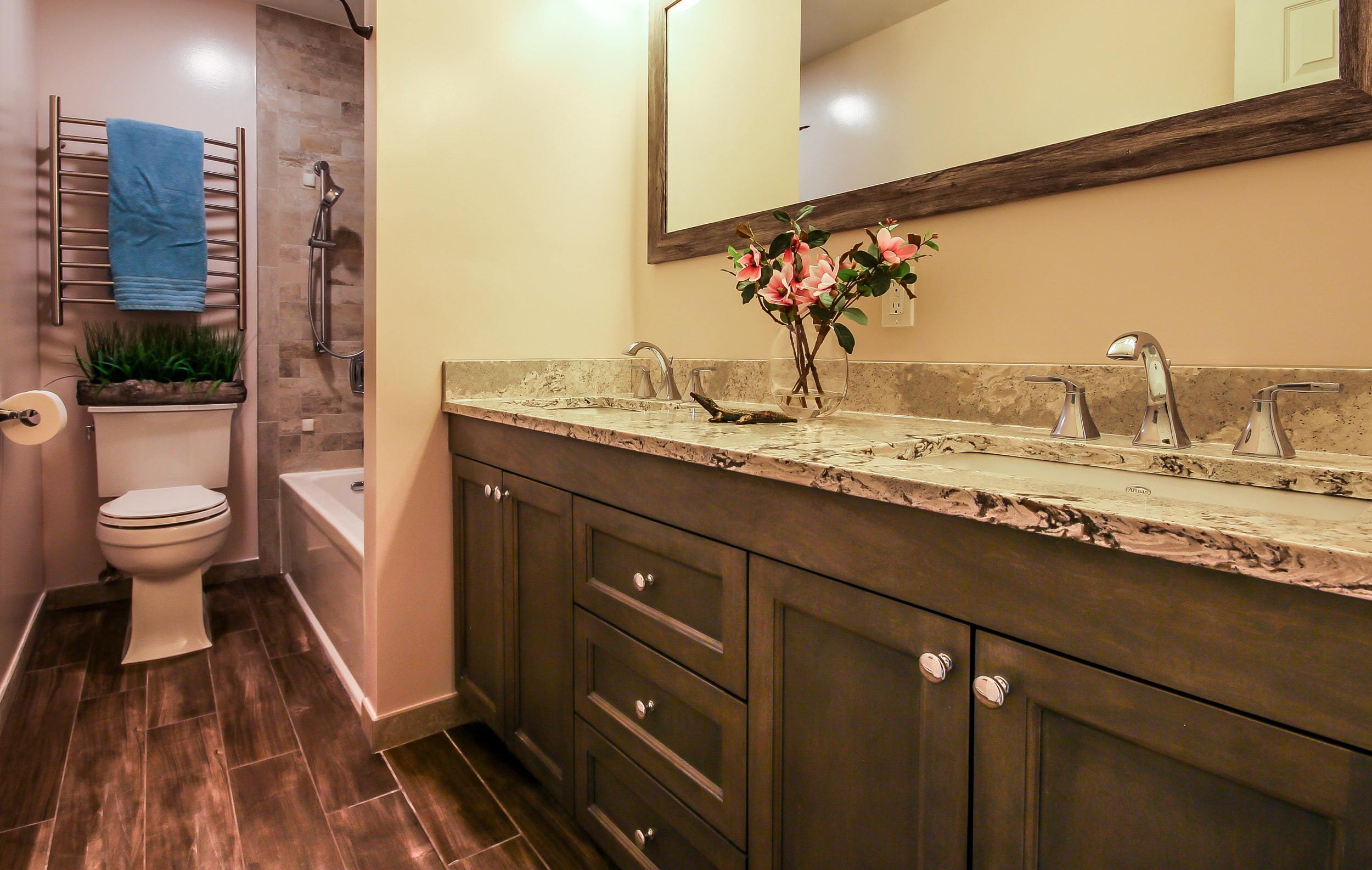 Remodeling your home is an opportunity for a fresh start, and the beginning of the year is a great time for such endeavors. Make and follow a detailed remodeling plan, think about your budget, and ask your loved ones about their preferences. Once you have all the needed information, start beautifying your living space by following these 2019 trends.
About The Author: Bill Gordon is a freelance writer and DIY enthusiast. He likes writing articles that cover home improvement and home design topics. He has written numerous articles and contributed to several other blogs. When he is not writing, he enjoy spending time with his wife and riding bikes on the coast.