Top Spring Interior Design Tips

Milder temperatures, green shoots pushing their way through the soil, and increasing hours of daylight lift the moods of many when spring starts to take bloom. For homeowners everywhere, however, spring is the time for change and projects in and around the home. So, if the temperate weather is inspiring you to make changes around the house, take a look at some of the top design tips.
Start with a fresh coat
Unsurprisingly, one of the top home improvement projects is refreshing the paint inside your home. This is open-ended, however, as you may wish to go room to room, updating the decor and having that inspire paint colors.
If you're planning on selling shortly, however, your efforts are well spent painting your entire home in a neutral color or colors to give it a fresh look. Not only will you see a return on your time and investment — especially if you've contracted it out — but you'll feel like you're in an entirely new and brighter space.
Give old pieces new life
Use this time to shift things around in the rooms in which you spend the most time. Maybe a living room lamp will work well in a bedroom or office and vice versa. Also, if you're dramatically shifting your color palette, don't be afraid to pull items from other areas that fit within your scheme or even paint things you already own. For example, if you have an extensive book collection, consider borrowing books of like color to place in other rooms throughout the house.
Ditch it if it's not working
This is really a rule for any time of the year but resist the urge to hold onto items you're no longer using. If you're revamping your decor, get rid of pieces that no longer fit your aesthetic rather than shifting them into the basement or attic. Spring ushers in a season of opening up one's home and ridding it of unnecessary items, so don't let new decor create a glut of clutter. Let it go and welcome the opportunity to find something new to fill its place.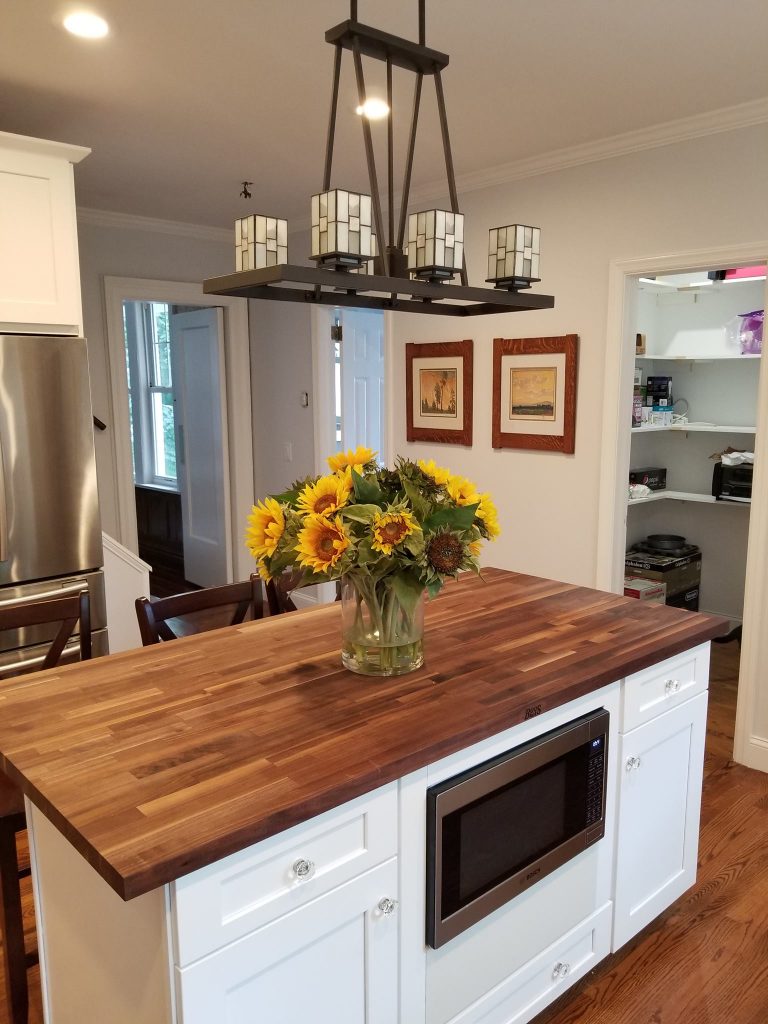 Integrate more color
Use your brightening mood to inspire pops of color around your home. Maybe it's through new artwork or simply adding colorful throw pillows on your sofa. If you have a mantle, make it more of a focal point by adorning it with interesting pieces in pops of color.
If you're not ready to invest in all-new decor, you'll be amazed by how much fresh flowers and greenery can transform a room. Not only will you be adding color to places, but you'll literally be bringing spring indoors.
Brighten things up
If dark, thermal drapes are part of your winter heating insulation plan, swap them out for something light and airy. Now that the sun is making more of an appearance, dress your windows for the season to take advantage of the natural light pouring in. Take the opportunity to go bright and breezy with your curtains.
Take it outside-ish
With inviting weather encouraging people to spend increasing amounts of time outdoors, consider giving your patio a refresh. Invest in new furniture or an outdoor throw rug to bring the area alive, and maybe add a few outdoor decorations or throw pillows in vibrant colors. While you're at it, focus on landscaping projects, as they're upgrades that'll increase your home value.
It's essential to take a fun approach to design rather than seeing it as one of the many spring projects you need to check off your to-do list. It's incredible how revitalizing it is to strategically revamp rooms in your house, especially if you've been shut in your home all winter long. Keep things bright and light, and you can't go wrong. Happy decorating!
About The Author: Lauren B. Stevens is an award-winning writer specializing in home, tech, families, and the military. She's crafted content for Care.com, Vivint Smart Home, Philips Lighting, ADT Residential, Net Nanny, Home Depot and OXO, and created veteran profiles for Paralyzed Veterans of America. A member of the American Society of Journalists and Authors, Lauren spends her free time composing creative nonfiction essays about military life and her childhood abroad.