Tips & Tricks for Styling a Beautiful Living Room

Tips & Tricks for Styling a Beautiful Living Room
Our living room is the place where we spend the majority of our free time, hang out with our friends and organizing movie nights with our family. Naturally, we want it to look perfect and to adequately reflect our taste and personality. In order to help you achieve this and sweep all your guests off their feet, we've singled out some amazing tips and tricks on how to style a beautiful living room. Feel free to take a look and start redecorating.
Pick a color palette
First things first, you need to set an inviting mood in your living room and the best way to achieve this is by picking the right color palette. You can either decide to play it safe and opt for the usual neutral nuances, like white and beige, or try to think outside the box and opt for a bolder choice. Don't forget that different colors can influence us differently, so it's wise to go with the shades that will make you feel comfortable and relaxed. For instance, painting your living room green can be a great start – it's a bit unexpected, but it won't be too much to irritate other family members. Once you've set the base, try to incorporate other nuances through the use of details like patterned cushions or colorful accessories. They will help you break the monotony and strike perfect harmony.
Use mirrors
If you want your living room to look bigger, it's time you brought in a couple of mirrors. Not only can they serve as stylish accessories due to their chic frames, but they will create an illusion of spaciousness and make the space feel much cosier. Furthermore, you should place one directly across your window so that it can reflect the light and thus bring more brightness into this area. After all, there is nothing more unattractive than a poorly-lit room where you have nothing to hope for but a serious headache and eye strain.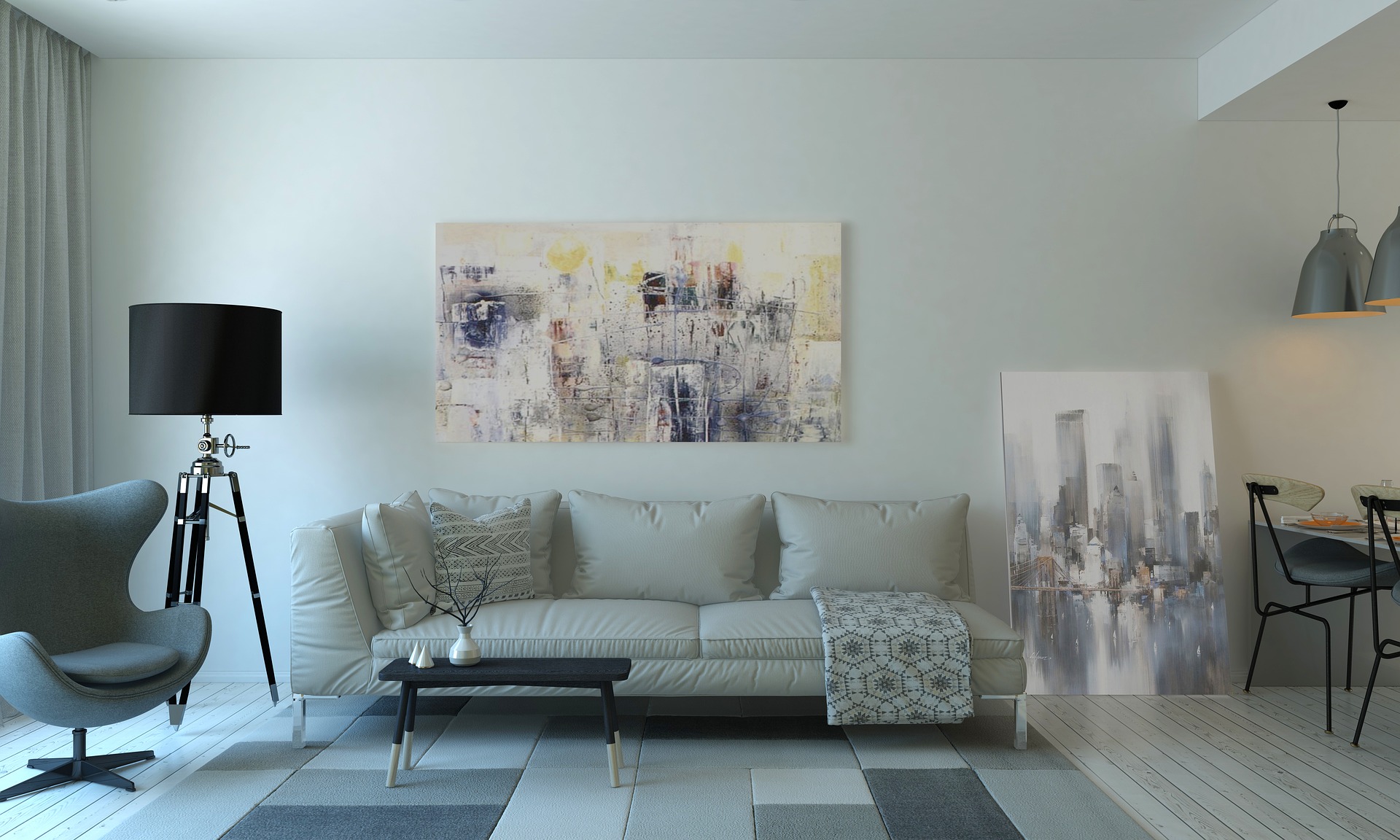 Invest in quality furniture
Australians value comfort above anything else, but this doesn't mean that they are ready to sacrifice style for the sake of it. In other words, they invest in quality living room furniture from Sydney which meets all the highest standards both in terms of aesthetics and coziness. So, if you want to follow in their footsteps and style up your living room in no time, you can start by investing in an elegant ash grey coffee table. Its unique contemporariness will perfectly accompany your new leather sofa and turn your living room into your favorite spot for drinking coffee and enjoying the afternoon naps. Finally, you can also enhance the laid-back feel of the room by bringing in a couple of bean bags. We're sure that your kids would absolutely love them, especially if you make a bold statement and opt for bright pink or red ones.
Decide on the best focal point
The focal point of your living room should be where you want people's eyes to fall as soon as they enter the room. This can be a large fireplace, a piano or basically anything else that you want to put in the forefront. We particularly like the idea of incorporating oversized artwork into the design which will attract everybody's attention and create a positive vibe in the room. However, don't forget that once you choose your focal point, you must keep it in mind when decorating the rest of the space. Only this way will you be able to achieve a cohesive look and avoid interrupting the natural flow of the design in the room.
Go for a natural look
Last but not least, remember to highlight the natural beauty of your home. Firstly, you can decorate your living room with beautiful potted flowers or add a more exotic touch by incorporating a tropical tree into its interior design. It will help create that special coastal vibe and perfectly match your fresh-looking green walls. Additionally, you need to pay attention to lights and try to let as much sunshine in as possible. Not only will natural light accentuate the fabulousness of your design even further, but it will have a positive impact on your mind and make you feel much more energized.
As you can see, styling your living room may be a super-fun activity if you are well-informed and ready to discover everything about the latest design trends. However, keep in mind that you have every right to add certain innovations and come up with some fresh ideas of your own. After all, leaving your personal touch is the best way to put together a living room that looks natural and truly reflects your character.
About The Author: Derek Lotts is a Sydney based writer and researcher, a regular contributor at Smooth Decorator blog. He writes about décor, gardening, recycling, ecology and business. He thinks all of these topics fall under the self-improvement category. He believes in the power of sharing ideas and communicating via the internet to achieve betterment. Follow him on Facebook, Twitter or Google+.