Pocket-friendly Ways to Generate Hot Water for Your Home
Generating hot water at home is a big issue largely seen in most of the households. This kind of problem mainly occurs in winter seasons. Many people spend ample amounts of money so that they can easily obtain hot water at their home. After spending huge money still, people face a lot of hurdles like the hot water systems easily get damaged or sometimes suddenly the flow of hot water gets slow and even sometimes it stops working. Imagine in the cold winter season you step inside to take a shower and your hot water system didn't work, what will you do? Only option left for you is to shower with cold water and nobody likes to do that. So, it is very important to spend your valuable money on worthy hot water systems.
Well, if you are running out of budget and don't have enough money to buy a hot water system then fret not, because in this article you are going to find out some amazing tricks and tips that will help you to spend less money and how you can easily get hot water at your home.
There are many ways in which you can acquire hot water:
Hot water re-circulation pump
It is one of the best and instant methods to get hot water easily at home. This unique device, a hot water re-circulation pump, provides warm water in your tap without delay. Here is how you can use the re-circulation pump. In most households when the tap turns off the water remaining in the pipelines automatically gets cool, and then when you reopen the water tap, it takes time for hot water to come. Well this process can take a lot of time, energy and heat. So, if you don't want to waste your time with all these steps, use a re-circulation pump or booster pump which mounted close to the faucet, through this the hot water which is cooled in the pipelines and converts into hot water instantly without any delay and you can easily enjoy having a shower with hot water.
Point-of-use tankless water heater
Another good way to obtain hot water at home is a point-of-use tankless water heater. These tiny units generally fit into a sink cabinet or in the closet. This kind of small unit works similar to a whole-house tankless unit but is planned to serve only for a single shower or sink. This is the most efficient water heater which is far less costly in comparison to whole-home models and a worthy option to choose when your water heater can't concurrently achieve all your household's hot water requirements.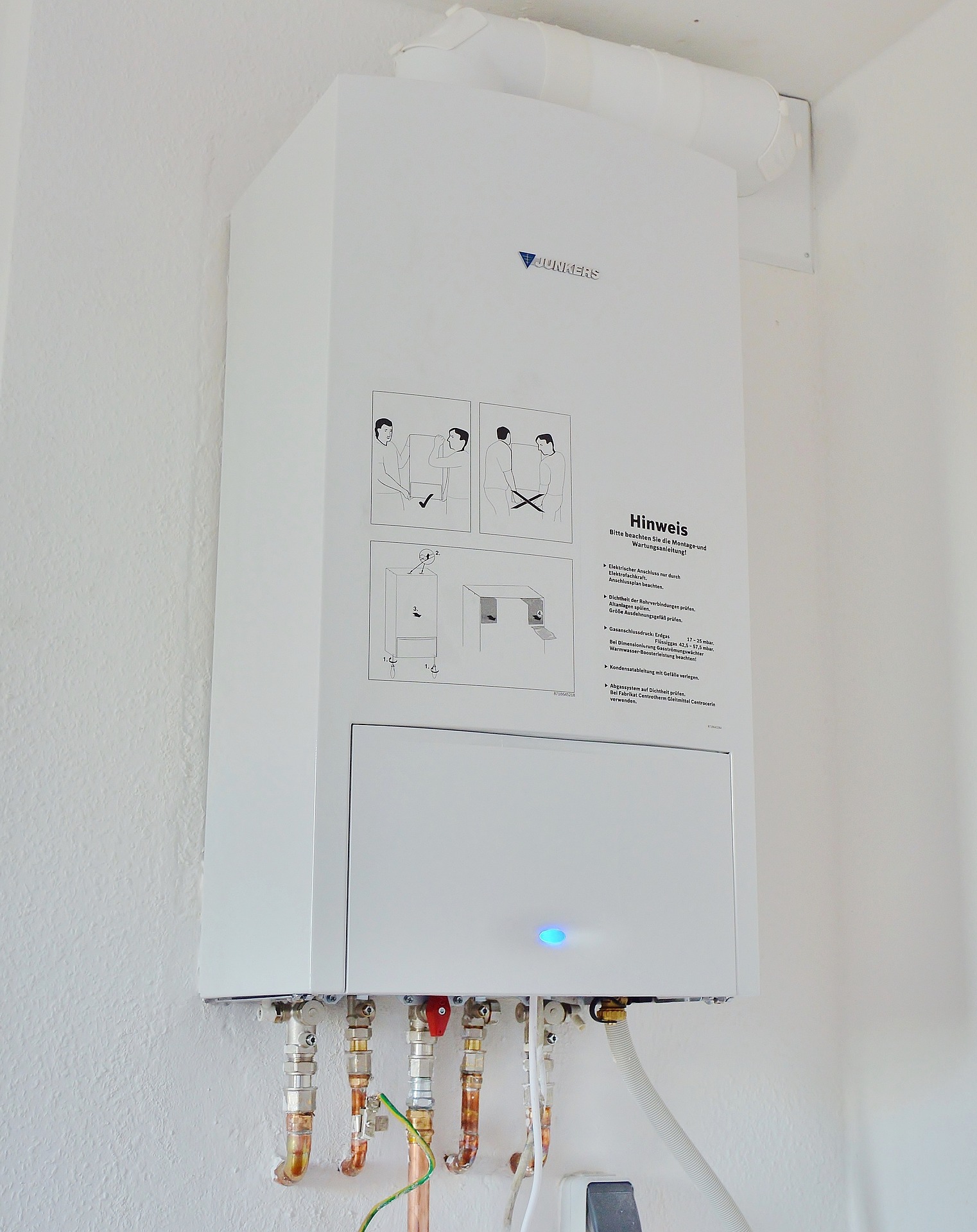 Structured plumbing to generate hot water at home
Another way to get hot water at home is by a plumber installing a structured plumbing hot water system installed in the middle of your house rather than in your basement or garage. Anytime if you need hot water, just simply switch on the hot water pump and you will benefit from the hot water at home quickly and easily. But for this you have to pay attention to your plumbing, and it's smart to hire a plumber to make sure it is done correctly.
The use of hot water is a basic need of every household no matter how cold or warm the weather is and it is something everybody needs. Generating hot water at home carries many benefits like save you from cold weather, and drinking hot water is also good for health, it can fight against so many health issues.
To get hot water people to attempt several tricks but failed to generate it. Sometimes they spend a huge amount so that they can get a 24 hours supply of hot water but due to some issues they don't have it. If you live in the warm areas and require hot water service for 24/7 then these pocket-friendly tricks can help you out. These tricks not only provide you hot water all day but also help your money. So, try these tricks at home and save as much money as you can save.
About The Author: Tom Nolan is a content writer and currently working with Need For Home, a Home Improvement services provider company. He loves to write-on Real Estate, Home Improvement, Interior Decoration and such other topics.