Pest Infestation: How to Keep Bugs and Vermin from Moving In

Pests can cause a lot of problems in your home; from house flies that won't stop circling your head while you're eating dinner to mice that are looking for a warm place to sleep, bugs and vermin can create damage, spread disease, and generally make your life much harder. When you're going to be hosting guests — for a party or to stay over the summer — it's important to make sure your home is pest-free and will remain that way no matter what you have going on.
Fortunately, there are several things you can do to ensure that bugs and mice stay out of your way. Keeping the kitchen clean and free of food particles and water will help, as will decluttering, keeping your pets well-groomed and clean, and making sure your landscaping and garden area are well-tended. When you have an infestation, it's important to know how to clean up after getting rid of pests and to stay safe while you're doing it. Disinfecting any spots where bugs or vermin lived, ate, or left behind feces or urine is incredibly essential since this is the best way to prevent the spread of disease.
Here are a few tips on how to keep pests from making your life difficult this year.
Clean and Declutter
If you have a lot of belongings, it may be overwhelming to take a look around your home and imagine getting rid of clutter or items that hold sentimental value. However, there's no time like the present, and the quicker you get started, the better you'll feel. You can even make it into a fun game by challenging yourself to a no-buy month so that you can focus on the clutter currently inhabiting in your home. Go through your closets and pare down clothing and accessories, donating items you no longer want or need, and create some organization using bins and shelving; this will help keep moths and mice at bay. If you have old paperwork or newspapers, get rid of these immediately, as they can be used by mice for nesting. Use a bin with a tight lid to keep these things safe until you can get them to a recycling center.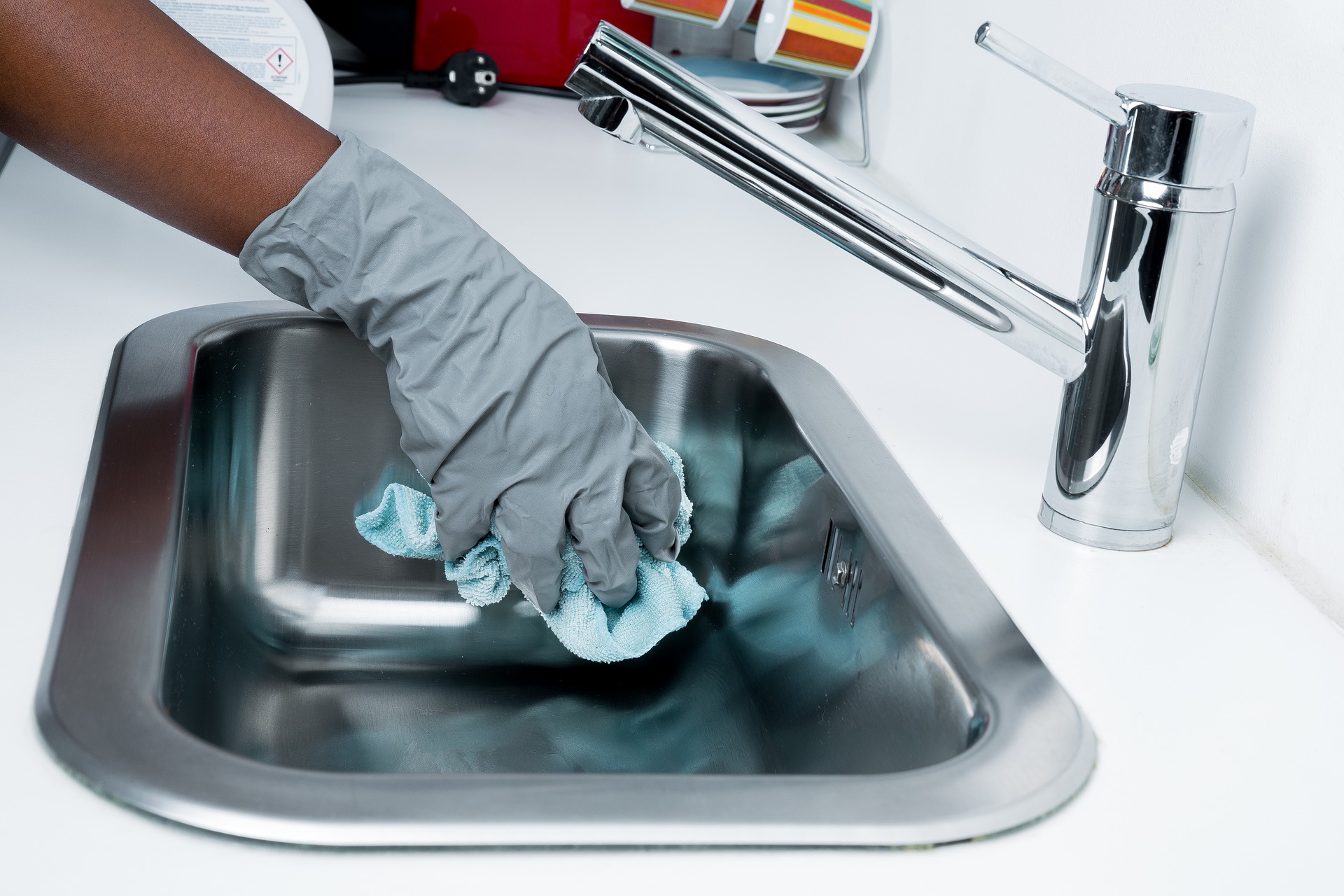 Once you have decluttered, scrub things down and check for potential areas of entry. The windows are a big one, and windows that are old and dirty are likely an open door for buzzing, flying, and biting critters. Consider window replacement if they cannot be properly sealed.
Keep Your Pets Clean
Keeping your pets clean and well-groomed is another great way to ensure that pests don't invade your home since fleas, ticks, and other small bugs can attach themselves to your dog's fur while he's outside and come back in with him. If he has long hair, keeping it cut short during the warmer months will not only keep him cool, but it will allow you to see any abnormalities (cuts, bug bites, etc.) much more easily. If your cat likes to go outside, talk to your vet about a flea and tick collar that he can wear at all times to keep biting bugs away. When you're expecting guests, make sure they don't have any allergies to pet dander or to certain flea medication (as it may come off in a powdery substance from medicated collars).
Trim Your Lawn
When you have pets or kids, keeping your lawn, trees, and shrubs trimmed will not only help to keep everyone safe when they spend time outside, but it will also prevent an excess of bugs around your home. Spiders, mosquitoes, houseflies, gnats, and many other pests live in the greenery surrounding your house, so it's important to keep things neat and trimmed back during warmer months. This will also be helpful when you have guests over, especially if you're going to be grilling or spending time outdoors.
Remove Old Furniture
Part of organizing and decluttering your home includes getting rid of outdated technology and furniture, and this will help to keep pests from setting up shop. Wood furniture, especially, will attract vermin who are looking to nest, as well as everything from termites to woodlice. Invest in a metal filing cabinet to keep your paperwork organized, and remove older furniture that doesn't get used by having it picked up by a Habitat for Humanity store or taking it to a thrift store.
Keeping pests from coming into your home can take some work, but when you know you'll be having guests over, it's important to make sure they stay away. If you've already battled an infestation, make sure you understand how to properly clean the areas so everyone stays safe.
About The Author: Alice Robertson began her career in the home organization industry as a professional house cleaner. After cleaning and organizing her clients' homes for years, she decided to open her own home organization business. Over the years, she has built an impressive client list, helping to make spaces in homes and businesses more functional. She recently created Tidy Home as a place to share the great cleaning and organizing advice she has developed over the years.