Great Summer House Improvements
Having a summer house is truly a blessing during those long summer months. But, since you probably do not use it all-year-round, there will be some maintenance projects you will have to tackle before you start enjoying your vacation in your summer house. Luckily, many of those can be done along the way too. Warmer days are here which reminds us that it is about time to start planning the projects you can take to add value to your property or make it more enjoyable for you and your family. Let us take a look at some great summer house improvements for you to try.
Is it time to replace the siding of your summer house?
Pressure washing is a great way to clean and refresh the outer side of your summer house. However, this won't be enough for your property if the surface of your walls is in bad condition at the moment. Siding replacement might not be the most economical home improvement project you will do this year, but nothing will give your property a better facelift than entirely new siding. Technology has gone so far that now you can choose from stone, vinyl, and many other materials for this purpose. Naturally, the prices differ from one choice to another. If this is something you are considering, make sure that you book the contractors on time.
Build a shed in your backyard
Even the prettiest of properties cannot shine when they are cluttered. We tend to accumulate a lot of stuff that we do not use on a regular basis and before we know it, our properties become home to clutter. Why do we do that? Well, sometimes we think we will actually use some objects again so we store them for that purpose. But occasionally, we keep the unnecessary items even though we know we will never use them again – thus we make the sentimental clutter. You can build a shed to keep all sorts of clutter out of sight. Or, if you do not feel like adding yet another object to your backyard, you can find storage in your neighborhood for unwanted items or for those you need only during the season.
Have you thought about adding a deck to your summer house?
A wood deck installation turned out to be one of the best projects one could do at their summer house. The average return of the investment is 75 percent which should put this home extension idea on top of your to-do list. Of course, the price of this home improvement will depend on whether you are the one performing the works or you plan to hire professionals.
What about the outdoor kitchen?
Outdoor kitchens are great for cooking and entertaining. Why would you cook inside during summer months when you can be outside and enjoy the meal preparation process in the fresh air? Of course, the budget you can use for this project will determine the scope of work to be done. Many people start by making (or buying an already made) grill island. Summertime entertainment can hardly be imagined without a barbecue, right? Make yourself a cozy outdoors corner and enjoy making food for your family and guests.
Is adding a pool on your list of improvements?
Putting a swimming pool in your yard might seem like a great idea. And it surely is – if you are planning to use it constantly and if you do not mind spending time and money on its maintenance. Since this addition can cost an arm and a leg, you should think carefully before installing it – especially if you are thinking of selling your property in the near future. On the other hand, if your summer house is in a warmer area where you can use the pool more than three months a year, this might be a good idea.
Think about your long-term plans before making this investment. Is moving to your summer house a part of your retirement plan? If so, you shouldn't let anyone dissuade you from the pool installation. In case you really like the result, maybe you'll be contacting professionals such as zenithmoving.com to arrange your relocation to the summer house even before it is time for you to retire.
Invest in new windows
Warmer days are just perfect for the installation of new windows. Are your old ones damaged or worn out? Windows replacement can be a pricy investment, but it is certainly a clever one. Not only will you be adding value to your house but you will cut your cooling and heating costs as well. New windows will protect you from the noise outside which is great for summer houses that should be all about relaxing.
Windows are meant to protect you from the elements, so you should choose the model which suits your living area best. Opting for top-quality windows is simply a must. There is no room for experiments here, so you should leave the measuring and installation to the professionals.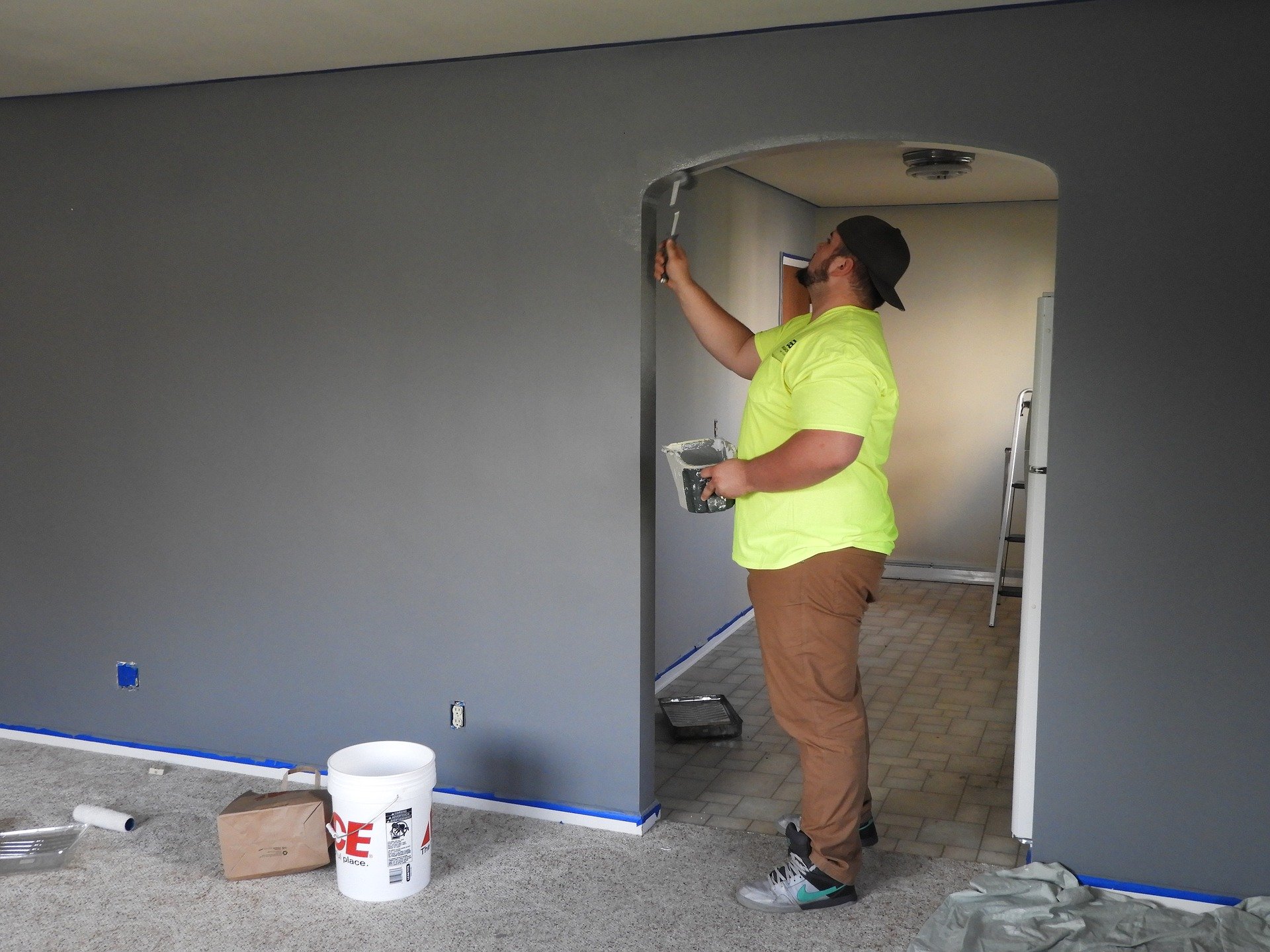 Painting is one of the easiest summer house improvements
Painting your summer house is a quick way to refresh it. Adding a fresh coat of paint to your summer house exterior will instantly improve the curb appeal and simultaneously add value to your property. Similarly, painting the interior will not only give your walls a necessary facelift but it will instantly make your house more attractive to the prospective buyers (if you are planning to sell any time soon).
What about landscaping?
Landscaping is one of the least expensive projects to undertake, yet it can increase the value of your property by a quarter! Summer house should be all about enjoyment and relaxation and is there a more relaxing view than a nicely arranged garden or a backyard? Great landscaping ideas can be found in magazines or online, so you might do the work by yourself if you would like to.
Which summer house improvements will you do this summer? Whatever you choose we wish you luck!
About The Author: Tanya Mathias is a Long Island-born exterior designer and a passionate blogger writing about home décor and lifestyle. She enjoys the great outdoors with her family and their two dogs. Her dream is to travel around the world and meet as many cultures as possible.