When Does Insurance Cover the Cost of a Roof Replacement?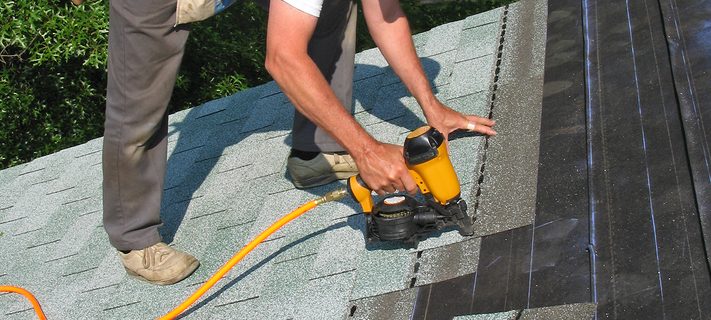 Insurance companies understand that a sound roof provides vital weather protection for a home and its belongings and, as a result, can prevent home insurance claims. Despite this, they still often deny insurance claims.
Typically, insurers approve claims for roof damage or replacement for certain situations, but the homeowner is also responsible for maintaining the roof. Knowing how most insurance companies deal with roof issues can reduce your chances of paying a costly liability.
Coverage Restrictions
Generally, insurance companies will not cover roofs older than 20 years without an inspection, and some insurers won't even write new policies for homes with such roofs. Instead, if an old roof needs to be replaced, an insurer will reimburse the homeowner only the cash value of what the roof is worth after 20-plus years.
Other possible policy exclusions include roof neglect or improper maintenance, the use of certain expensive roofing materials like slate, or roofs with more than two layers of roofing material.
What Insurance Covers
Homeowner insurance protects your home's structure, including the roof, from damage caused by fire, vandalism, and acts of nature, such as tornadoes, snowstorms, or hurricanes. Depending on a policy's parameters and a roof's age, damage due to wind, rain, and hail may not be covered. However, it's likely that if a tree topples onto your house during a windstorm, your insurer will help cover the cost of roof replacement.
Filing a Roof Replacement Insurance Claim
The time frame an insurer gives you to file a claim depends on the type of damage and the company's policy. If you need to file a claim because of roof damage, you should:
Contact your insurance company immediately to find out what your policy covers
Compile as many documents as you can, including a copy of your current home insurance policy, home inspection reports, receipts for any roof repairs that have been done, and, if possible, "before" and "after" photos of roof damage
Schedule a time for an insurance claims adjuster to inspect the damage
Alure Home Improvements Can Help
A home with a damaged roof is an unprotected home, so if your roof is damaged you should find an experienced and reputable roofing contractor as soon as possible. Be sure, however, to obtain quotes from several roofers and check local references before hiring any company. Also, make sure that the company you hire offers a warranty on materials and installation. After all, a new roof is a big investment, and you should feel confident that it will protect your home well through the seasons.
In Long Island, the roofing company of choice is Alure Home Improvements. Our roofing experts can come to your home for a free consultation to discuss all of our roofing options and help you select roofing materials in the style and color that complements your home beautifully and provides you and your family with decades of worry-free protection. Contact Alure today to learn more about our expert service and our minimum five-year warranty on all materials and labor.