Let Us Never Forget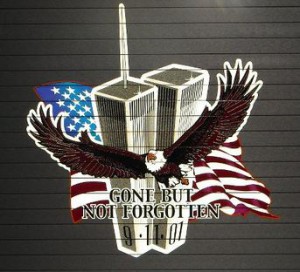 This weekend, let us recognize our patriotic duty as citizens, businessmen, community members and most of all, as human beings by honoring those whose lives were lost on such a tragic day 10 years ago. The one common sentiment I hear from people of all walks of like who were affected by the loss of someone they knew, is that they will never forget. Whether 1 year, 8 years, or 20 years later"¦we must never forget.
The best way for all of us to honor those who lost their lives, is to do exactly that..never forget, but also, to use this time as a reminder of the humanity of the people of this great country showed during such a difficult time. It's important that we don't flip back to the complacency often prevalent prior to 9/11. We must remain vigilant, protecting, supporting and caring of each other.
10 years ago we saw the worst in human beings, and shortly thereafter, we saw the best of Americans. I'm proud to be an American and hope today, we can all take a moment to reflect and honor all those precious lives lost, not only on 9/11, but also those lost as result of the fighting that followed.
Sal Ferro and your friends at Alure Home Improvements