Create the Perfect Cozy Atmosphere for Your Space

There is no space in the world that should be more comfortable to you than the place you call home. Our homes are the place we can retreat to and fully relax in. They are the epitome of comfort because they represent us and our individual tastes. At least that's what you should be thinking when your mind wanders to your home.
If yours still needs some work to get it to that point where you consider it to be the ultimate cozy destination, then look no further. Below are some tips on how you can create the perfect cozy atmosphere within your space.
Ensure Organization
It's extremely hard to relax in a space that is disorganized and full of clutter. That is why you want to do absolutely everything you can to ensure your entire space is as organized as possible. From your storage space, to your pantry, everything has its place. Having a system in operation means you aren't stressed when you go to grab something and it isn't there.
Have certain areas for certain items, especially when organizing places where your food goes. You can also label any containers that aren't see-through so you will always know what's inside. Once you have a system in place that works for you, you'll find it's easier to think of your home as comfortable and peaceful.
Build a Spa-Like Bathroom
Your bathroom has two possibilities. It can be a place where you can treat yourself and unwind. Or it can be a place that grosses and stresses you out. Make sure it's the prior by utilizing bathroom remodeling services. A remodeled bathroom means you can make the changes you want and need to get a cozy atmosphere in there.
This includes choosing new coloring and fixtures to outfit the space. For a natural feel opt for neutral tones. Or if you want some color, consider blue and green tones for tranquil vibes. Avoid dark colors and fixtures as much as possible though. Since bathrooms are usually smaller in size, dark paint, wood or other fixtures will make the room feel even smaller than it already is, while lighter ones will open the space up.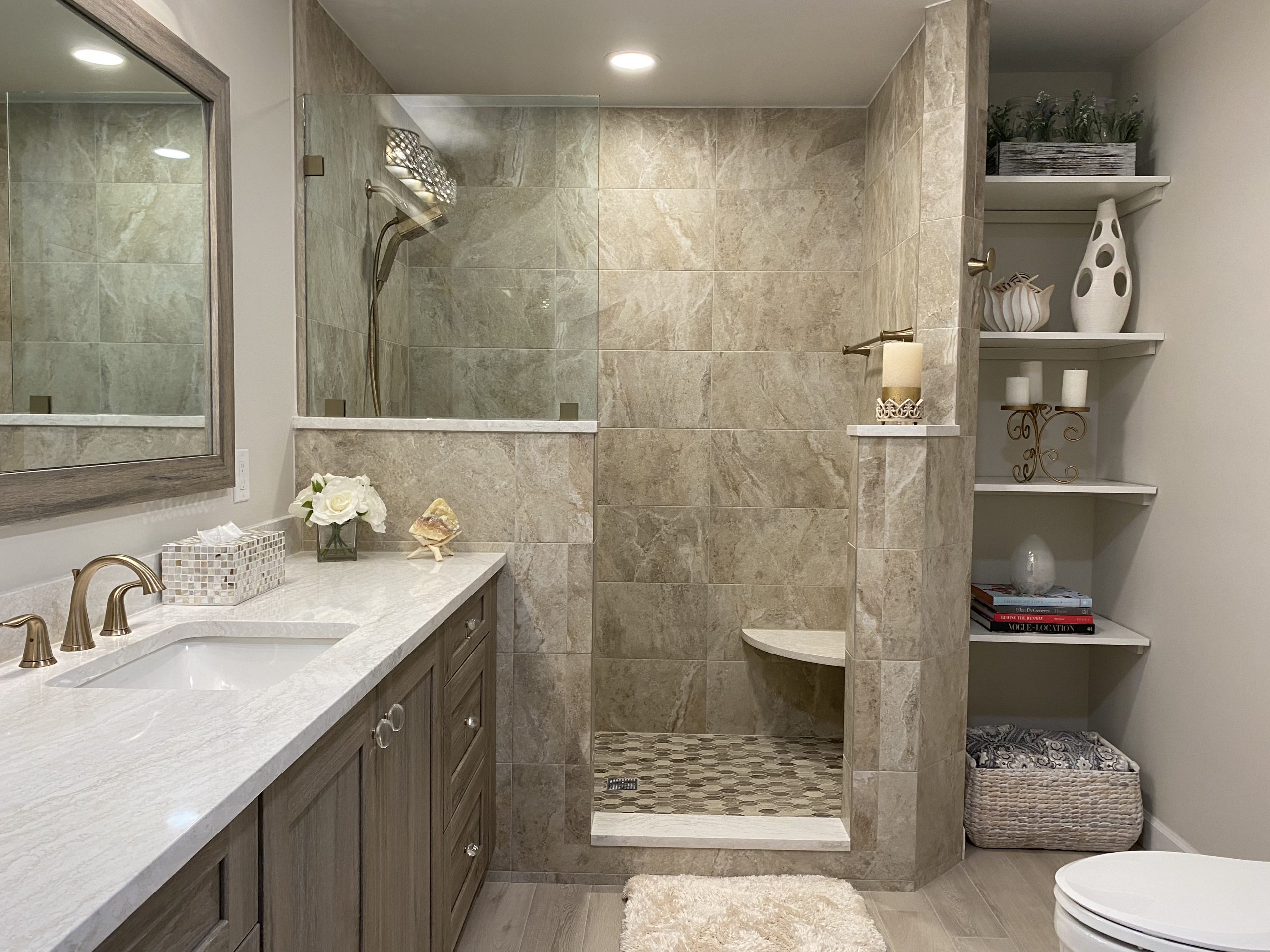 Indulge in Candles
One of the absolute easiest ways to create a cozy atmosphere in any space is through the use of candles. You should never feel bad about collecting them, especially if you're using them often like you should.
When you do stock up on them, make sure they're in your favorite scents. Straying from your go-to could have dire consequences. One that is too different and overwhelming can make you feel irritable instead of relaxed like a candle should make you feel. If you've had a long and hard day, come home and light your favorite candle to feel yourself melt into a cozy state of mind as the wax itself melts.
Re-Outfit Your Bedroom
Especially if you have a family, your bedroom is the place you can go to for alone time. It's a place that is exclusively yours, and most importantly a place you go to nightly for rejuvenation. You rely on your bedroom to be a place that's easy to relax in and where you can find the utmost comfort.
The most important place for you to feel this physical sense of comfort in your bedroom is on your mattress. If yours is older, lumpy or sagging in sections, consider replacing that mattress with a new one sooner rather than later. You'll be amazed at how much easier it is for you to fall asleep and stay asleep when your body is comfortable. After this base item is taken care of, you can work on making sure everything else in your bedroom is as cozy as possible. From your bedding to the items you hang on your walls, absolutely everything in your room should evoke a sense of happiness and comfort from you.
Set Up a Hobby Area
The hobbies we partake in bring us personal comfort, otherwise we wouldn't spend our valuable time on them. Foster that feeling and your favorite pastime by having a dedicated space in your home for that activity.
Whether it's arts and crafts, reading, recording a podcast or any other hobby, having a place in your home just for you to practice what you enjoy will encourage you to do that more often. Both you and your home will feel cozy just because you are supporting and fostering the things you love.
Coziness is both something you personally feel inside, as well as something your home can promote. By utilizing these tips, you'll be well on your way to creating the perfect cozy atmosphere within your space. To further make your home a more welcoming and comfortable place, look into additional improvements you can make.
About the Author: Grace is a home decor enthusiast who is always looking for ways to update her own home. She loves sharing her tips with friends and family so they can enjoy their spaces as much as she enjoys hers.
Photo by Ellieelien on Unsplash