Aging in Place: Home Renovations to Grow Old With

The majority of seniors would like to keep on living in their homes at least five years after turning 65. This makes sense because remaining in the place we know is associated with independence and freedom, both of which can have a huge impact on a senior's mood and, consequently, health.
However, there is no denying that most of the houses and apartments just aren't designed for aging in comfort. Aging in place (and grace) would, therefore, require making some adjustments.
This may seem like a costly endeavor, but when you compare the average price of home remodeling with the minimum amount of money a year you would have to pay for assisted living, you can easily see the advantages of renovating your house. In this article, we will review some of the most popular home improvements to grow old with.
Secure the entry and exit points
Navigating steps, even with a banister, can become difficult for people of a certain age, even if they don't have a disability or obvious mobility issues. This is because steps can be tiresome and can carry a serious risk of falls and injuries.
Outdoor ramps are cost effective and can be installed rather easily. They are not meant just for people in a wheelchair. Similar ramps can be installed indoor on the thresholds for a seamless transition between different surfaces.
Also, lever-style doorknobs are a much better choice for people suffering from arthritis. They can be installed on the front and the back door, but also all around the house.
Make the bathroom a safe place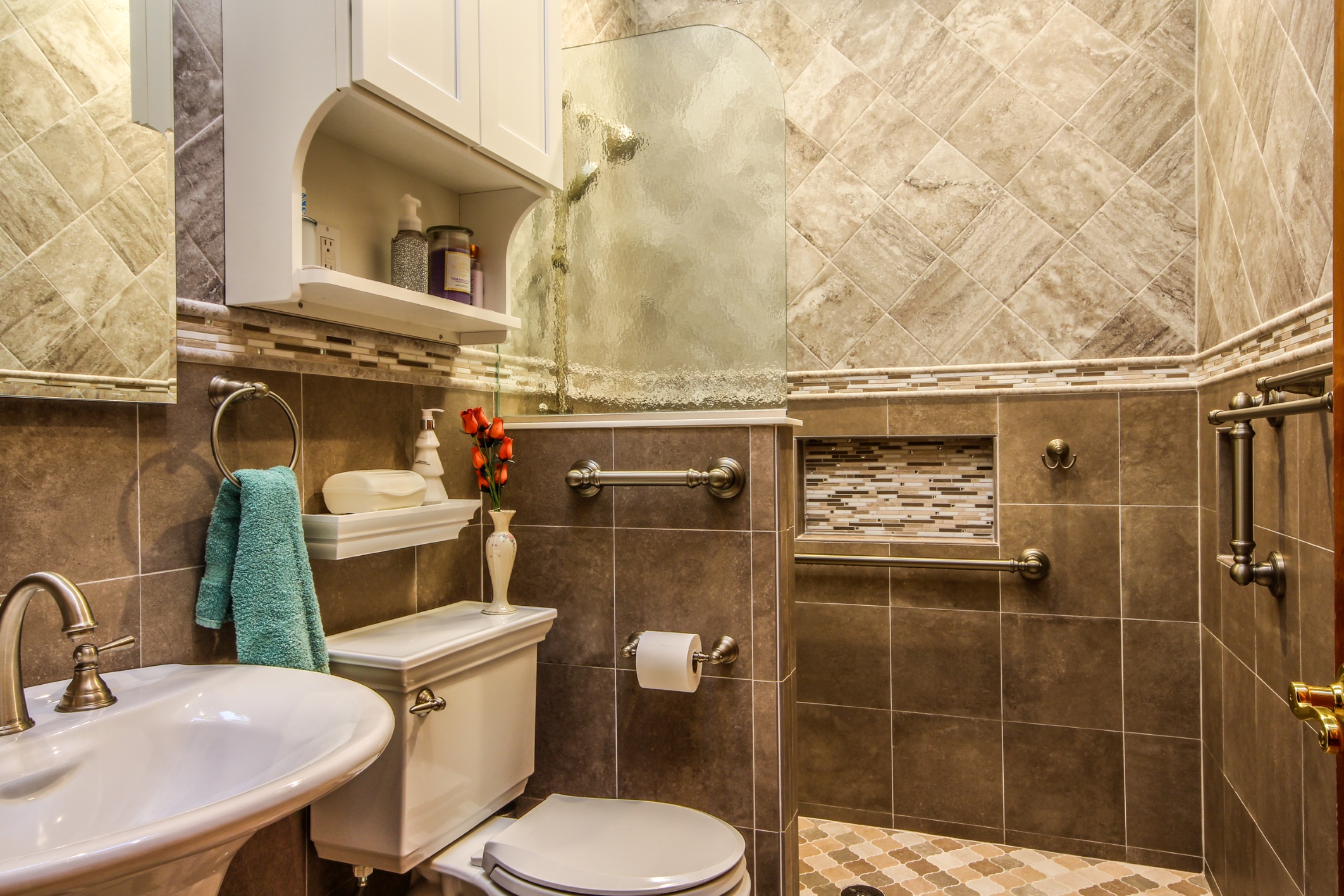 According to the Center for Disease Control and Prevention, thousands of injuries happen in the bathroom each year. Seniors are more susceptible to falls and injuries. In fact, every eleven seconds one older adult ends up in the emergency room as a result of a fall. These facts combined suggest that something needs to be done to make the bathroom senior-friendly.
The main features of a senior-friendly bathroom include a walk-in shower with a seating bench, as well as shower grab bars for additional support for people with mobility issues. Anti-slip bathroom mats are a must. Also, a bathroom heat lamp and floor heating can make longer stays in the bathroom more comfortable.
Update the flooring throughout the house
The bathroom isn't the only place where the risk of falls is high. These accidents can also occur in the kitchen, living room, bedroom, and entryway. That's why the best type of flooring for a senior's home needs to be resistant to slipping.
Carpeting is a good choice, but it is important that the carpet is no more than an inch thick and safely attached to the floor. Ceramic flooring in the kitchen and the bathroom needs to be ADA-approved, which means it is not dangerously slippery.
Keep things within reach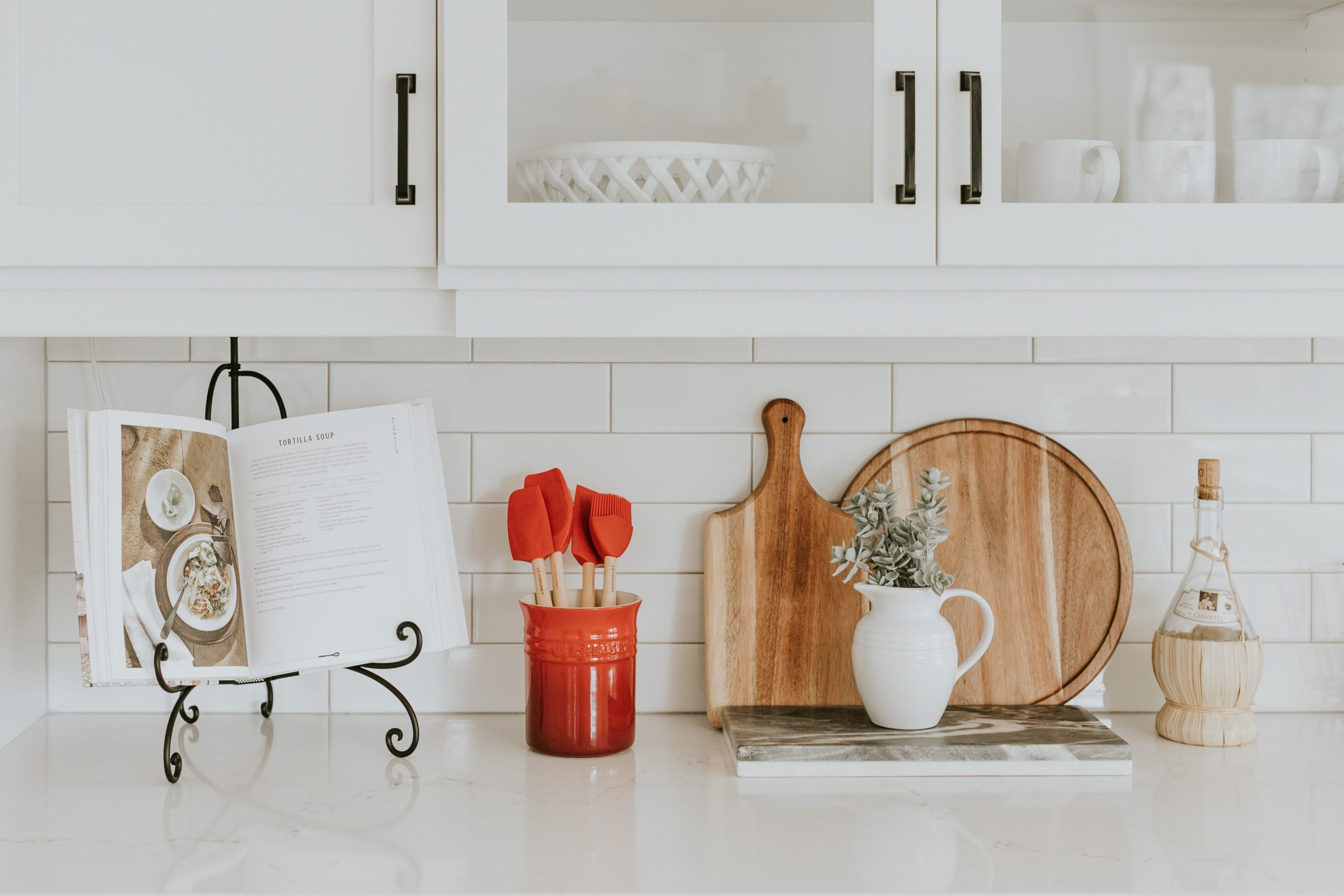 Climbing a stool to reach for coffee from the kitchen cabinet is not something that's considered safe for people over the age of 65. Kitchen remodeling might sound like a big undertaking, but it doesn't have to be stressful.
It's important to keep the tallest cabinets approximately at the level of the person's forehead, so they don't have to strain their shoulder to reach things. The same goes for shelves in the living room, bathroom, and bedroom. As for the kitchen, a good upgrade to make is installing touchless faucets. These can be helpful for people with grip problems and arthritis.
Use convenient technology features
Technology can make one's life much easier, especially if they're struggling with health problems. A medical alert device has proven to be a successful tool for seniors aging in place, but this is not the only upgrade you can make. Smart home security (door sensors, home monitoring systems, etc.) will give the caregivers peace of mind when they're unable to visit their loved ones. Additionally, you can use this renovation as an opportunity to automate certain processes that will help ensure maximum safety, such as making sure the doors are locked, the stove is off in case they forget to do that, etc.
Aging in place is a wonderful thing because it allows people to enjoy their retirement while keeping their independence. It can also be a dangerous thing if the house is unsuitable for someone facing the challenges of growing old. These tips will help you overcome them and enjoy everything ahead.
About The Author: Holly Schaeffer is a long-time writer focusing on health, lifestyle, and home improvement. Originally from New Jersey, she moved to California to pursue a degree in creative writing. She now spends her days split between writing and raising her two young sons.